Welcome to the I&J Ocean Exhibit, Nori!
Nori is a green turtle (Chelonia mydas) that was rescued in Witsand on 15 May 2023. In the initial period after arrival at the Turtle Conservation Centre, she appeared healthy, with a strong appetite, good body condition, and active behaviours.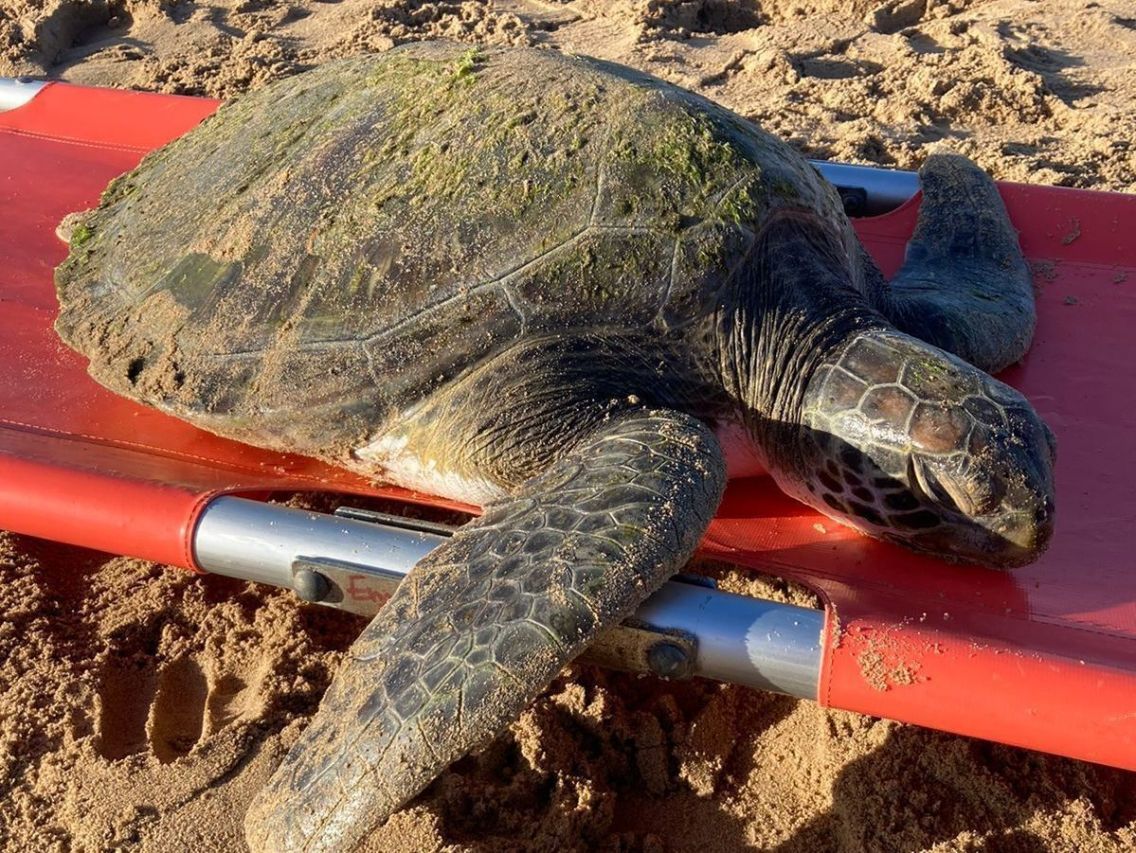 However, our team observed that Nori was easily stressed, swam in clockwise circles repeatedly, and frequently bit at her front flippers. A neurological examination by our veterinary team revealed that Nori's right eye did not have a normal response to stimuli.

On 11 July, an eye specialist examined her and determined that both eyes were healthy. With this in mind, our turtle team decided to move her into bigger housing to evaluate her behaviour in a larger space. This was coupled with the introduction of sensory and feeding enrichment (stimulating activities) for Nori's overall development. All these actions had an immediate positive impact, eliminating her stressful and irregular behaviours!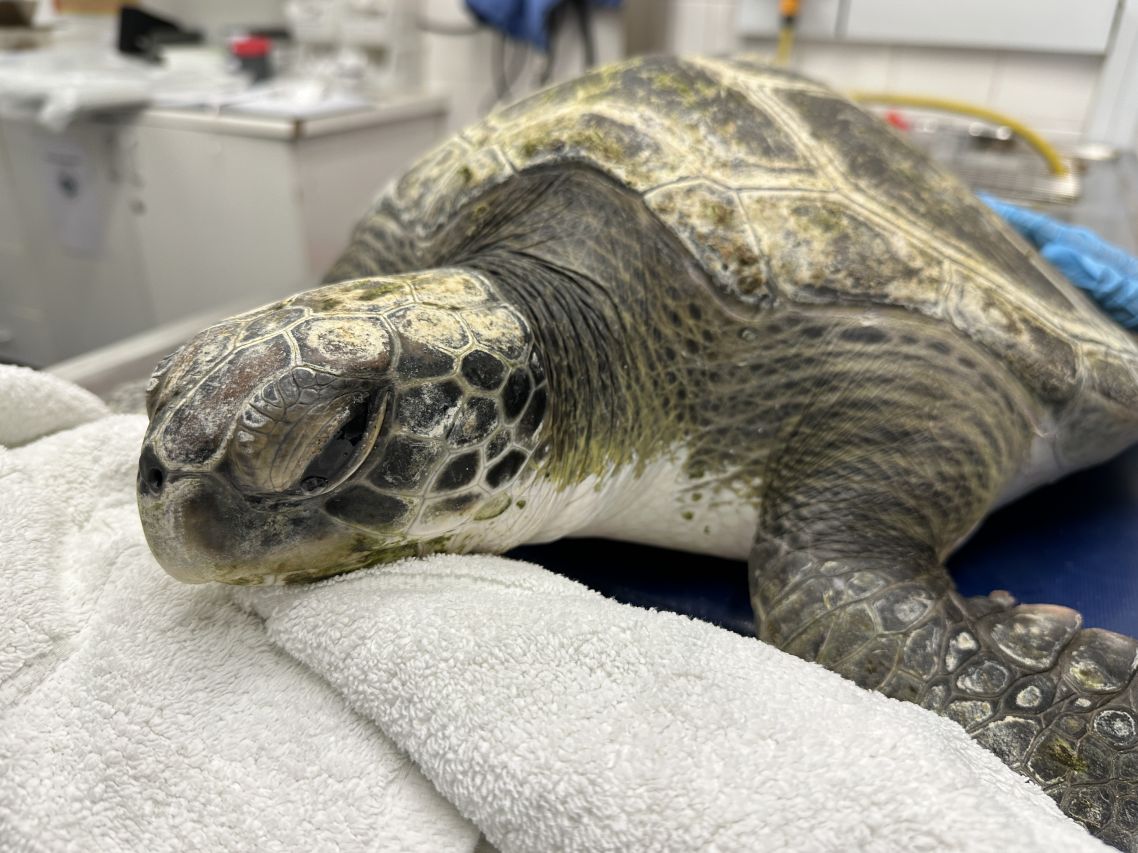 Excitingly, Nori is now in the final stage of rehabilitation in the I&J Ocean Exhibit. Here, she will receive environmental enrichment, behavioural observations, and lots of space to be a turtle! This will also allow our turtle team time to work on any residual neurological trauma she might have endured before arrival.
The I&J Ocean Exhibit is the perfect space for the turtles in rehabilitation to experience a "soft release" or a taste of ocean life while our team observes and treats them before their eventual release.
Come say "hi" to Nori!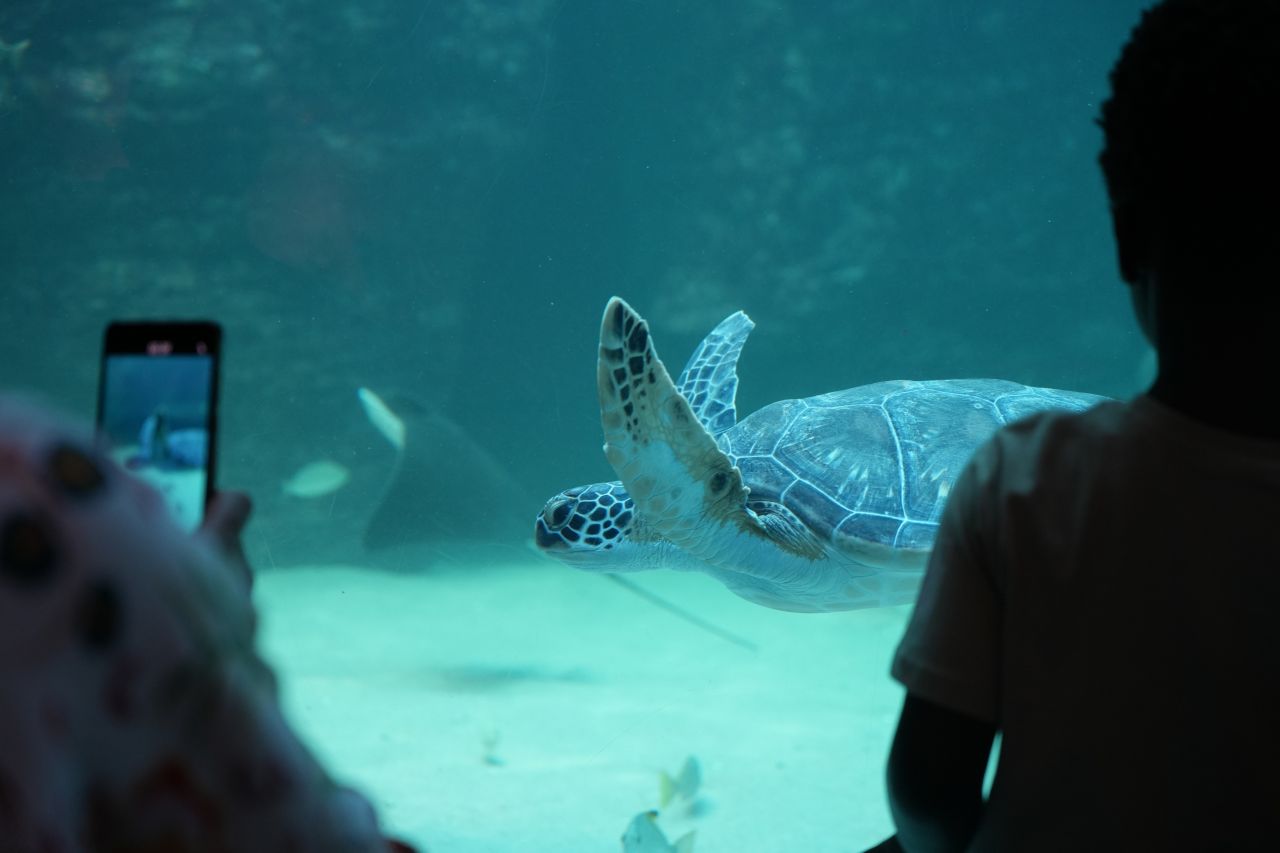 Go to:
Visit Nori now!