Stranded sea turtles have no hope - unless you become a turtle rescue hero!
From 17 to 28 February 2020, a team of nine passionate conservationists, aquarists and turtle-lovers from the Two Oceans Aquarium, and its non-profit, public benefit partner, the Two Oceans Aquarium Foundation, will be taking to the road to visit the communities of South Africa's southern Cape coast - communities with members who will likely become the future life-savers of stranded sea turtle hatchlings in the upcoming stranding season.
This year, the Turtle Rescue Programme team hopes to expand the number of people who are equipped with the knowledge needed to save the life of a stranded turtle hatchling immensely, by visiting thousands of school children at over 35 schools, and bringing them fun, interactive lessons. Hopefully, we'll be creating future turtle rescuers who are inspired to take action should the need arise!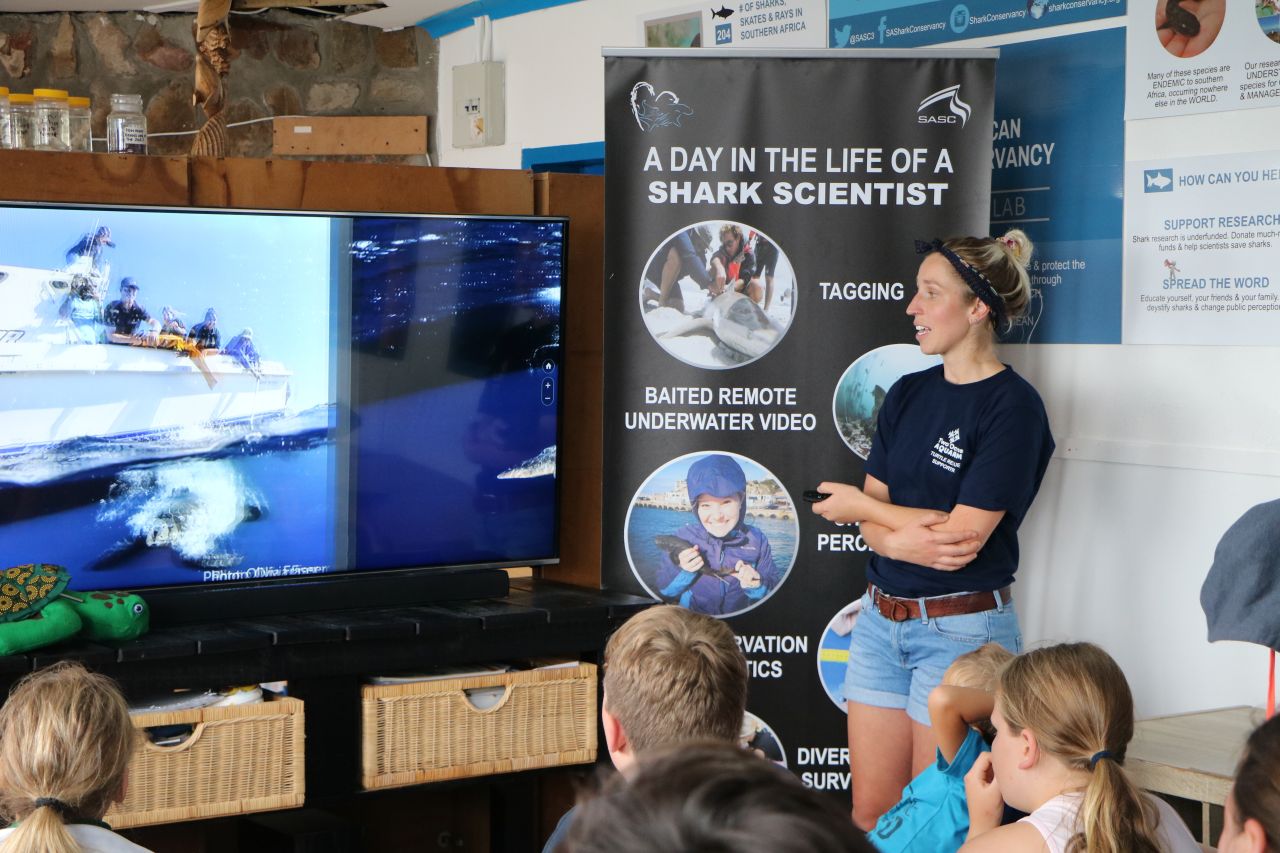 March marks the beginning of "turtle stranding season" in the Cape. Already, thousands of endangered loggerhead and leatherback turtles have hatched on the beaches of northern KwaZulu-Natal, and begun their long journey to the sea. As we say this, these turtles are entering the ocean, eventually to be carried southward in the warm waters of the Agulhas Current.
This journey is not easy: every hatchling will face high levels of predation, strong currents and plastic pollution. Stunned by cold water, dehydrated and injured, many hatchlings find themselves stranded on the beaches of the southern Cape.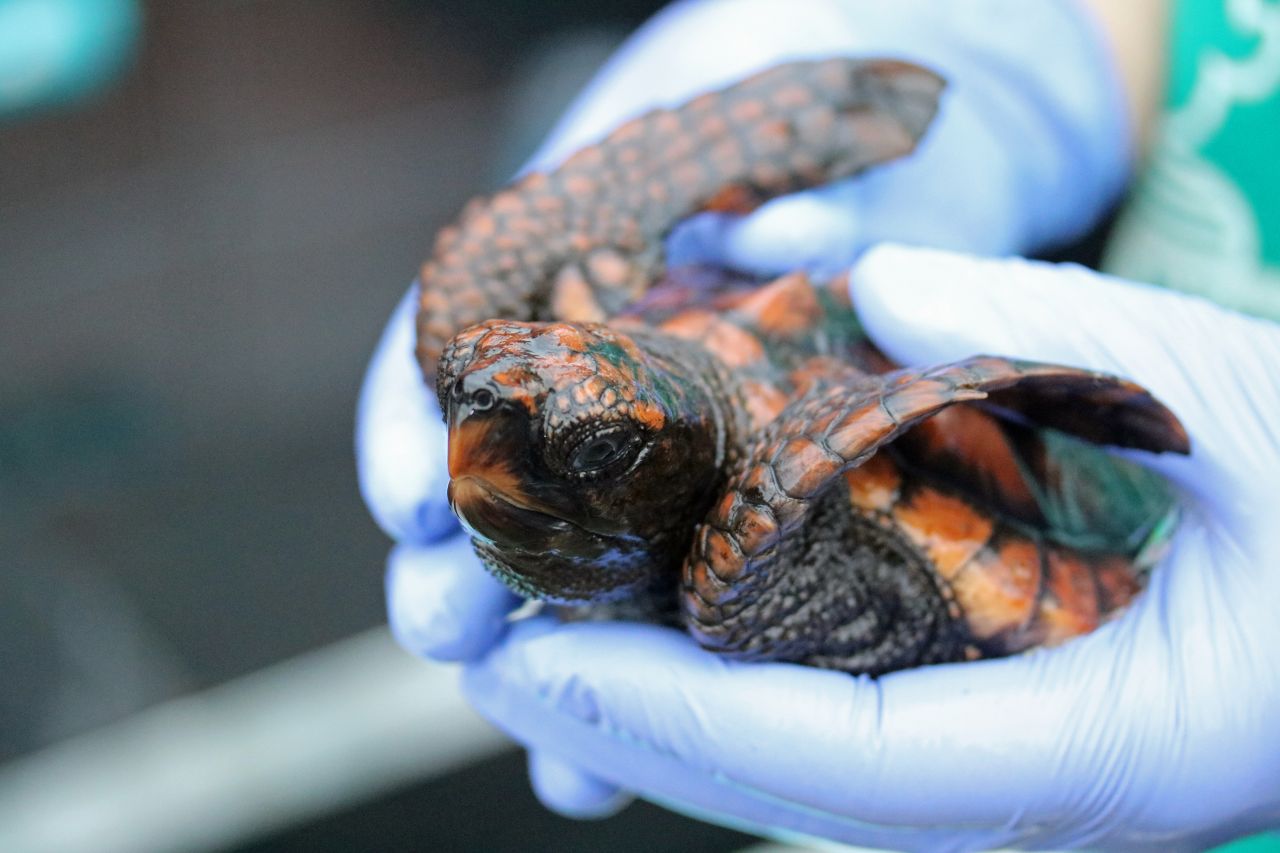 In 2020, we're building on the success of past Turtle Road Trips. In 2018, the Turtle Road Trip established the Turtle Rescue Network - a collaboration of coastal organisations working with southern Cape communities to get rescued sea turtles to the Two Oceans Aquarium for emergency care as quickly as possible. Then in 2019, we expanded this network, and reached out directly to community members and school children - this resulted in the largest number of rescued turtles that we've ever had! 2020 promises to expand this growing community even more, and will be the first year that we are visiting high school learners.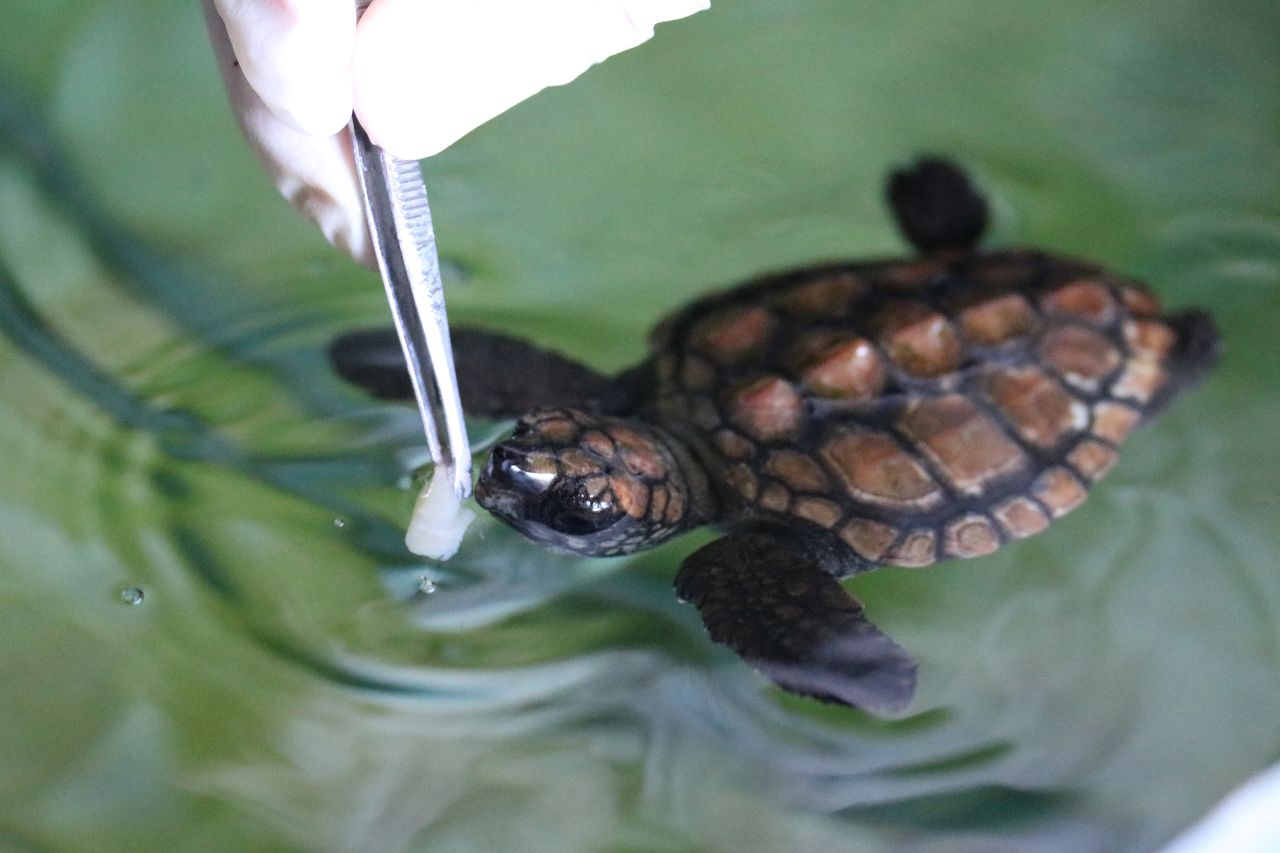 The Turtle Road Trip will be stopping at schools and community organisations along our southern coast from 17 to 28 February - but we'll also be visible in your communities should you want to chat! Keep an eye out for our turtle-branded convoy as we visit the coastal communities - we're nice and would love to talk turtle conservation with you!
Here are the major towns we'll be visiting:
Monday 17 February - Plettenberg Bay
Tuesday 18 February - Knysna
Wednesday 19 February - Sedgefield & Rheenendal
Thursday 20 February - Wilderness & George
Friday 21 February - Stilbaai & Witsand
Saturday 22 February - Stilbaai
Sunday 23 February - Infanta, De Hoop, De Mond, Arniston & Agulhas
Monday 24 February - Agulhas, Bredasdorp, Struisbaai, Die Dam, Franskraal & Pearly Beach
Tuesday 25 February - Gansbaai & Stanford
Wednesday 26 February - Hermanus
Thursday 27 February - Hermanus & Gansbaai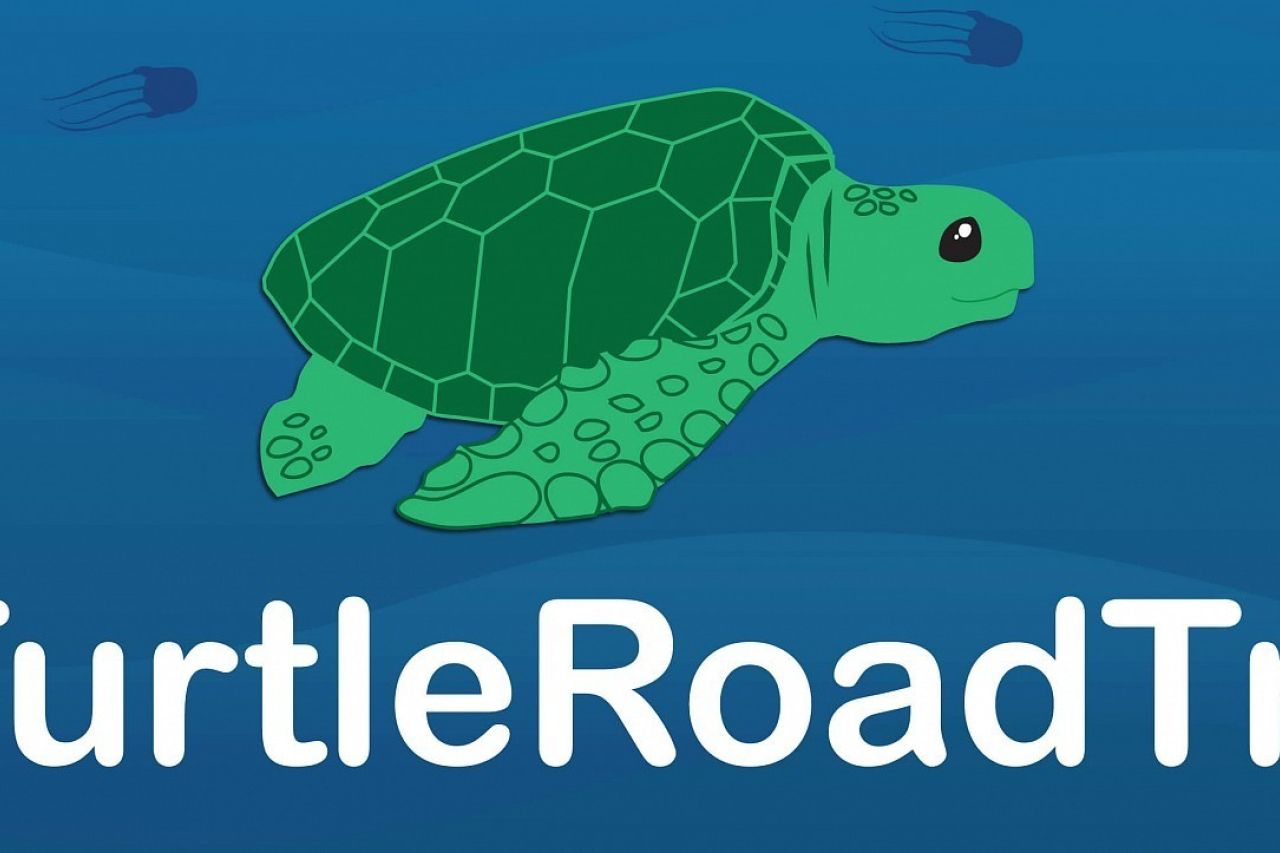 Along the way, we're linking up with some of our conservation partners for awesome workshops, presentations and activities that the public is welcome to attend. Please contact the host organisations mentioned below if you require further detail on any of these:
Knysna Estuary - Tuesday 18 February
The Turtle Road Trip team will be meeting up with the Knysna Estuary Foundation and SANParks Honourary Rangers for a community walk and cleanup of the beautiful Knysna Estuary. Community members who want to get involved who have not already been alerted should get in touch with the local SANParks office for details.
Swartvlei Beach - Wednesday 19 February
We'll be meeting the incredible Strandloper Project, Ghost Fishing Project and SANParks at the Swartvlei Beach parking area at 13h30 for a community rescue workshop, beach comb and possibly some snorkelling. Keep an eye on the Strandloper Project's Facebook page and post for updated information.
Stilbaai beach - Saturday 22 February
Join us for a Stilbaai Coastal Cleanup and potential turtle hatchling rescue session at Stilbaai Beach at 09h00 - the whole community is invited, and local conservation organisations will be there in support.
Our modern lives are often quite disconnected from the natural environment, so let's take a moment to blur the lines between these two spheres of our world.
On Wednesday evening, the Turtle Road Trip team will be presenting at a "Marine Night" hosted by Whale Coast Conservation and the Overstrand Municipality at the Green House at 17h30. Learn all about the ocean's most charismatic animal ambassadors, teachers and storytellers - sharks, penguins, turtle hatchlings and the now-famous Yoshi the loggerhead, alongside some other marine wonders will be the topic of our ocean-inspired evening!
Speakers for the evening include:
Maryke Musson (CEO of Two Oceans Aquarium Foundation)
Talitha Noble (Conservation Coordinator of Two Oceans Aquarium Foundation)
Inge Adams (Research Coordinator of Two Oceans Aquarium Foundation)
Ayrton King (Penguin keeper at Two Oceans Aquarium)
Krish Lewis (Jellyfish scientist a.k.a. "Jelly Guy" at Two Oceans Aquarium)
Plus a little help from the ECD Puppet Stories team
Members of the public wishing to attend should get in touch with Whale Coast Conservation for further details.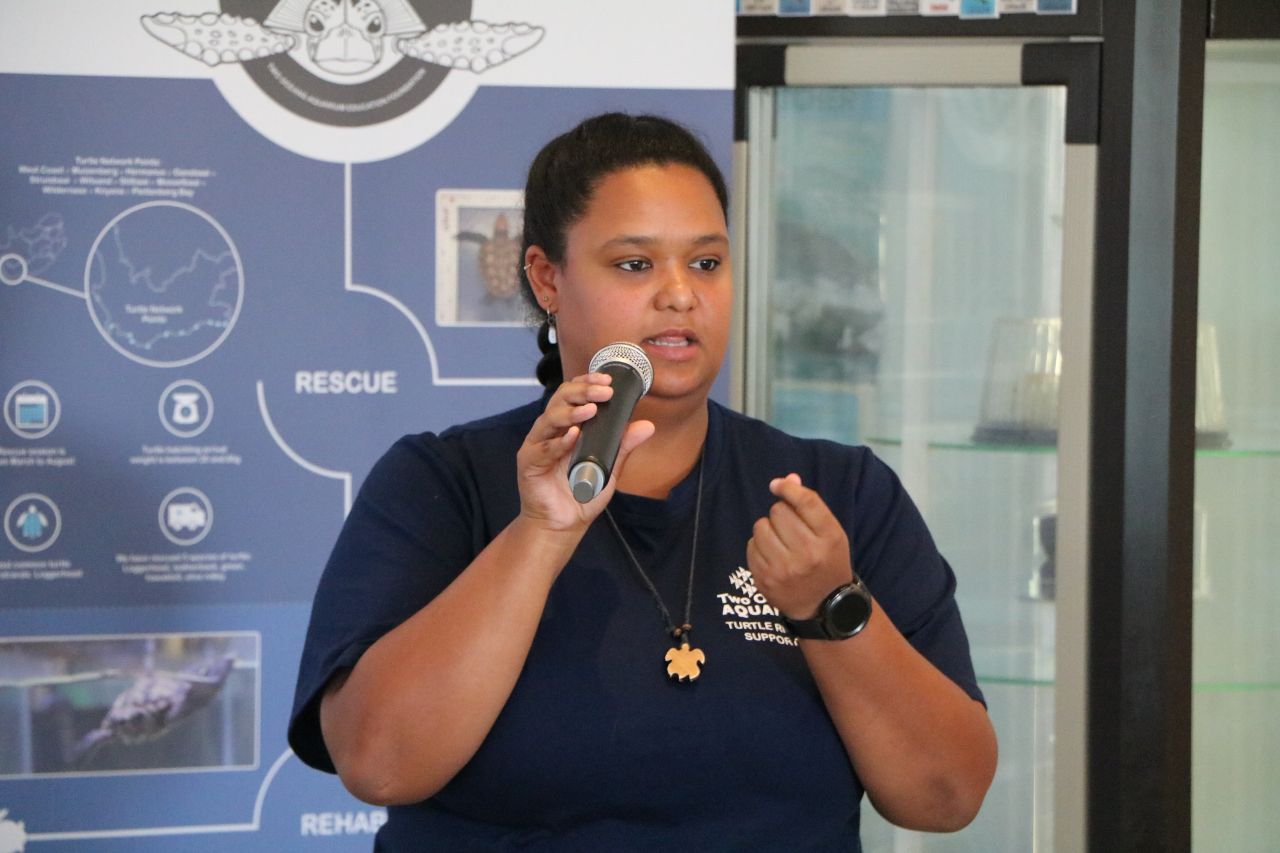 DO NOT PUT IT BACK IN THE WATER! Rather put the hatchling in a small, dry container with air holes and something soft to rest on.
Identify your nearest Turtle Rescue Network point. These are organisations that will transport the hatchling to either the Two Oceans Aquarium or Bayworld Aquarium for rehabilitation. If you're unsure where to take the turtle, contact our network coordinator, Tracy, on 083 300 1663.
Transport the turtle to the Network Point - keep it out of direct sun, do not cover it and do not try to give it water or food. Simply move it as quickly and gently as possible.
Let the Network Point know where you found the turtle, get the name of the person you hand the turtle over to.
If you'd like to see this process in greater detail, or learn how to rescue a big turtle - check out this article.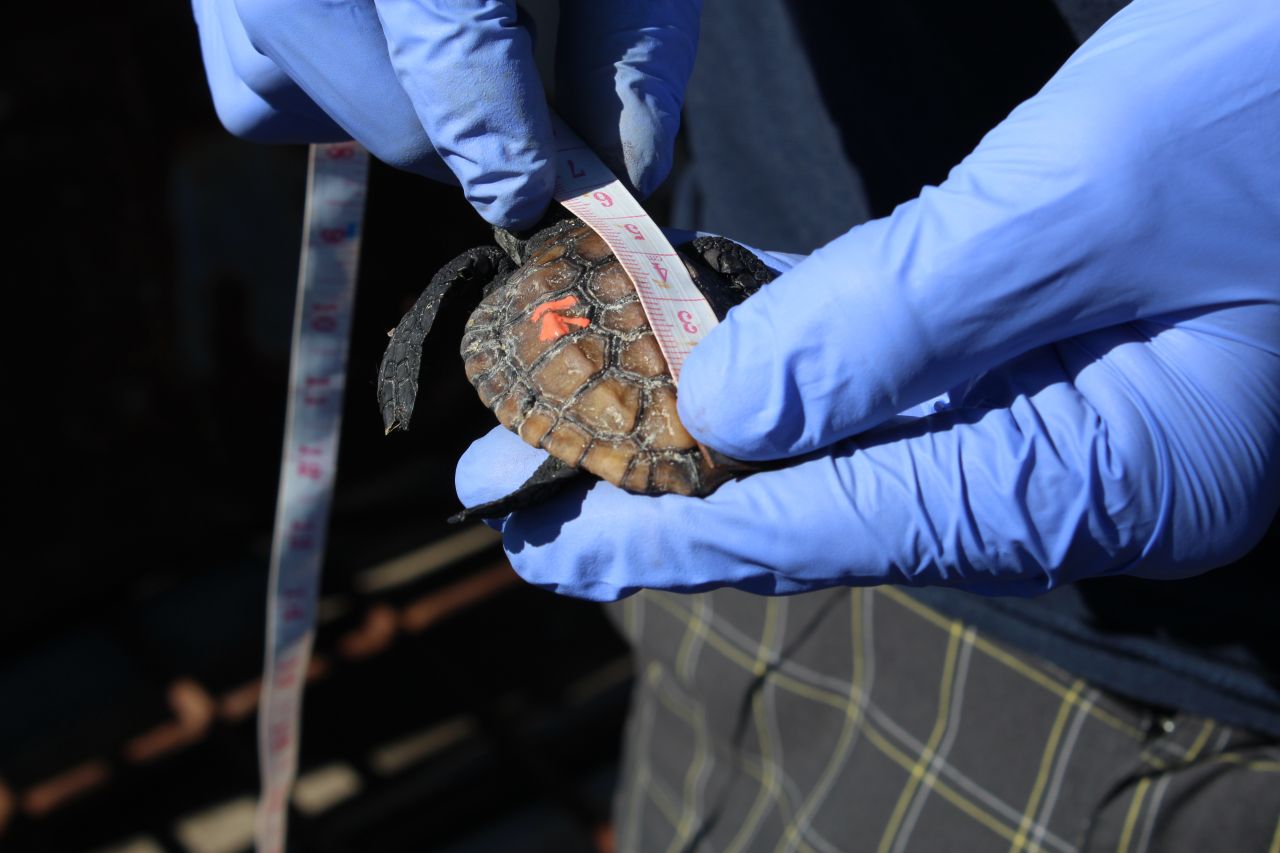 The Two Oceans Aquarium has a vision: to see abundant and healthy oceans for life. We strive to do this by inspiring people to take action for the future well-being of our oceans. The conservation work we do with turtles speaks to this in the most practical way possible.
From the physical action of rescuing a turtle to the realization that plastic pollution is one of the biggest threats these creatures face, we are inspired to make lifestyle changes through the impact of these ocean ambassadors. We value this opportunity and want to develop it to its full extent, thus starting the Turtle Road Trip.
Learn more about the conservation work being done at the Two Oceans Aquarium and how you can support our efforts.