Nobomvu is a female sub-adult loggerhead sea turtle that was rescued at Gansbaai on 13 July 2021 by the community - a rescue that required the help of over 13 volunteers! Nobomvu was tangled in ghost fishing gear, and has been undergoing treatment for associated injuries in the care of the Two Oceans Aquarium Foundation's turtle rehabilitation team.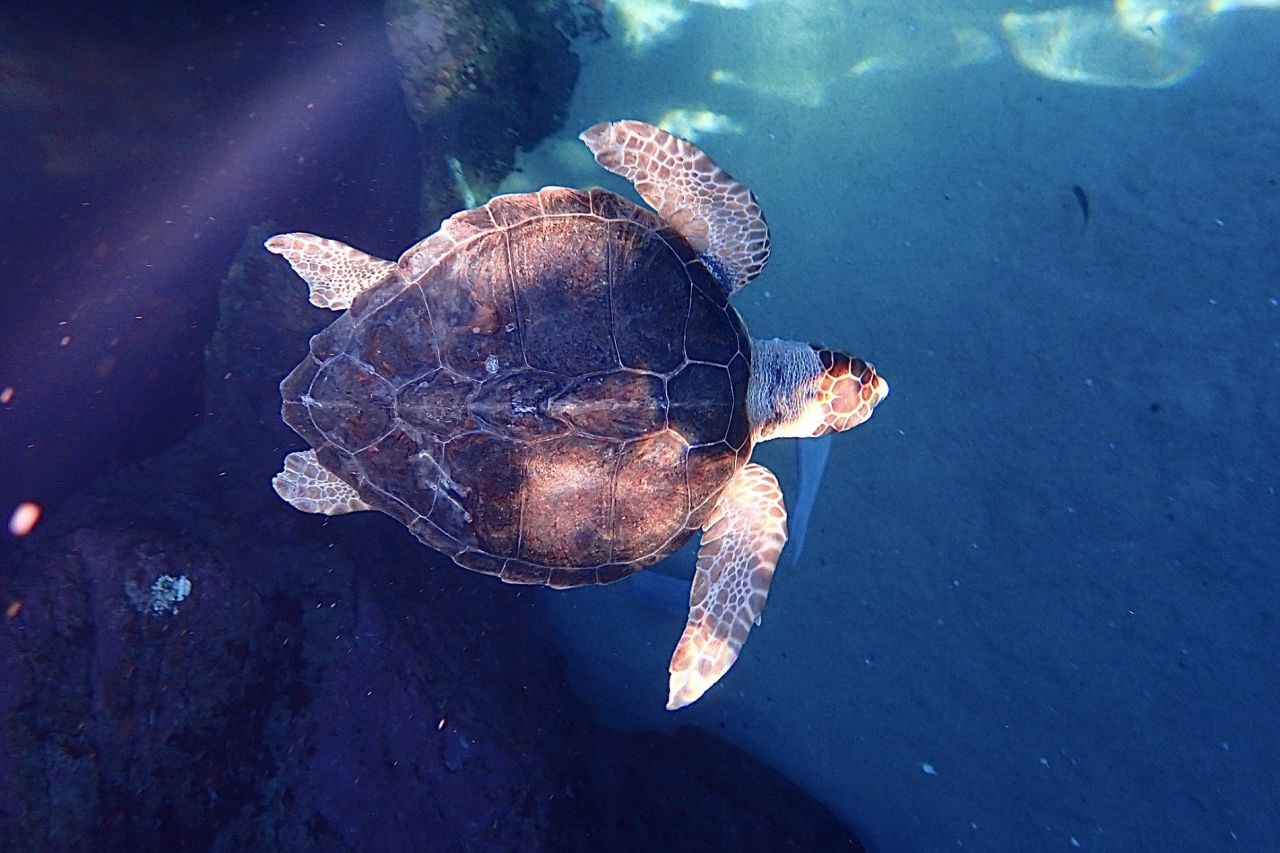 Nobomvu's rehabilitation has been progressing well, and now she needs a larger space to exercise and overcome a bone infection in her front right flipper (more on that later) before being released. For that reason, she has been introduced to ourI&J Ocean Exhibit (be sure to say "hi")!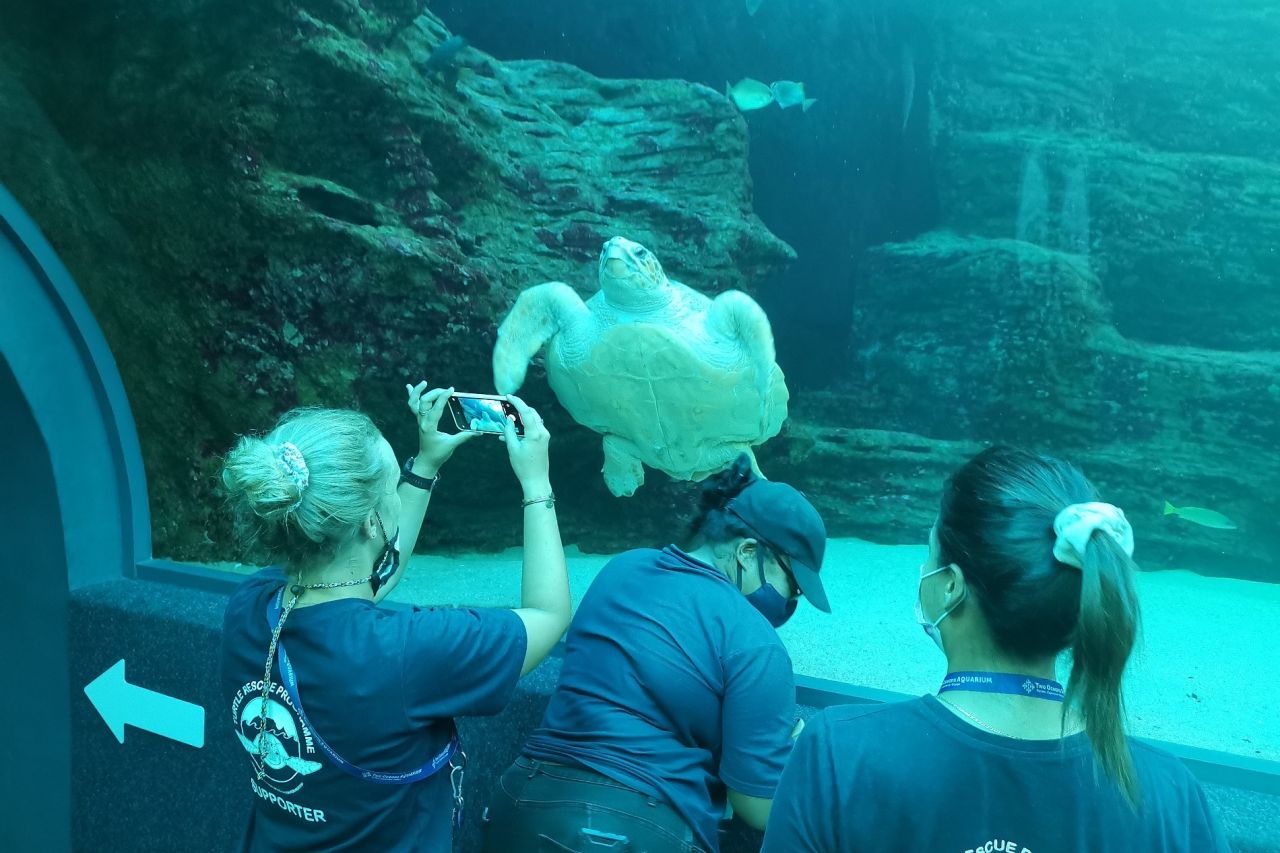 Quick facts:
Nobomvu means "red" in isiXhosa, and is a reference to the unusually red colouration of her head and carapace when rescued - a result of tiny microorganisms living on her.
At 54.9kg, Nobomvu was the first loggerhead turtle rescued in 2021.
Nobomvu is a picky eater, with a taste for pilchards!
Nobomvu's rescue was only possible thanks to the coordinated efforts of the volunteers of the Turtle Rescue Network. You can become a turtle rescuer here.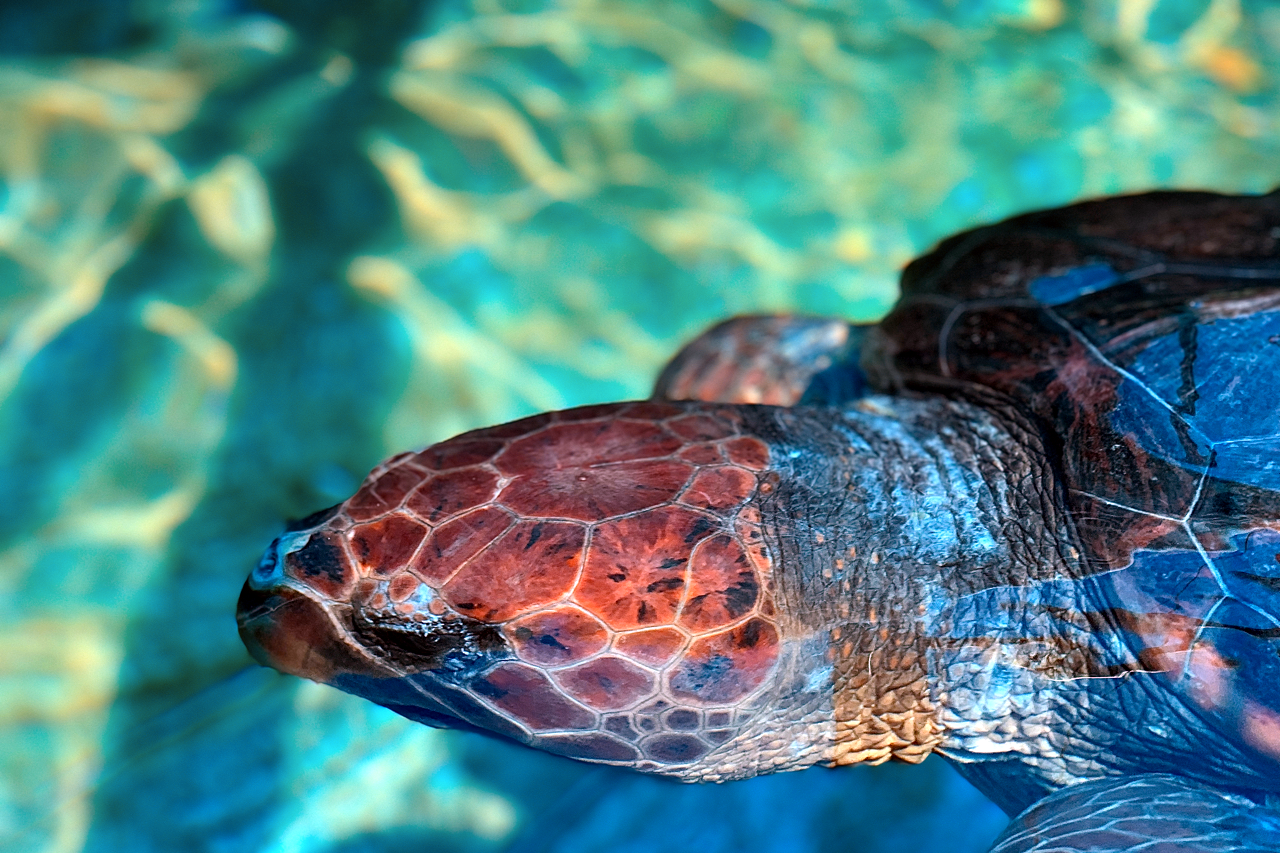 Nobomvu's rescue: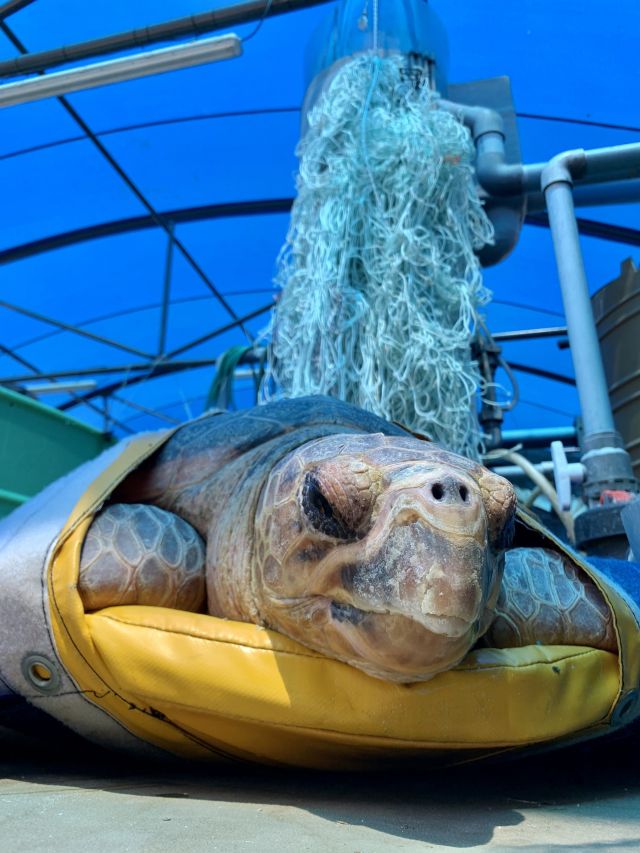 On 13 July 2021, Nobomvu stranded near Gansbaai, after getting entangled in a ghost fishing net. These nets, which are lost or discarded at sea, are terrible hazards for air-breathing sea animals like sea turtles as they can and do result in drowning. While Nobomvu might seem like an unlucky animal, she is incredibly fortunate to have stranded while she still had the strength to keep her head above water.
Moving a large turtle like Nobomvu was no easy task, and it took 13 members of the public, under the guidance of our Turtle Rescue Network Coordinator, over 4 hours to finally get her to safety!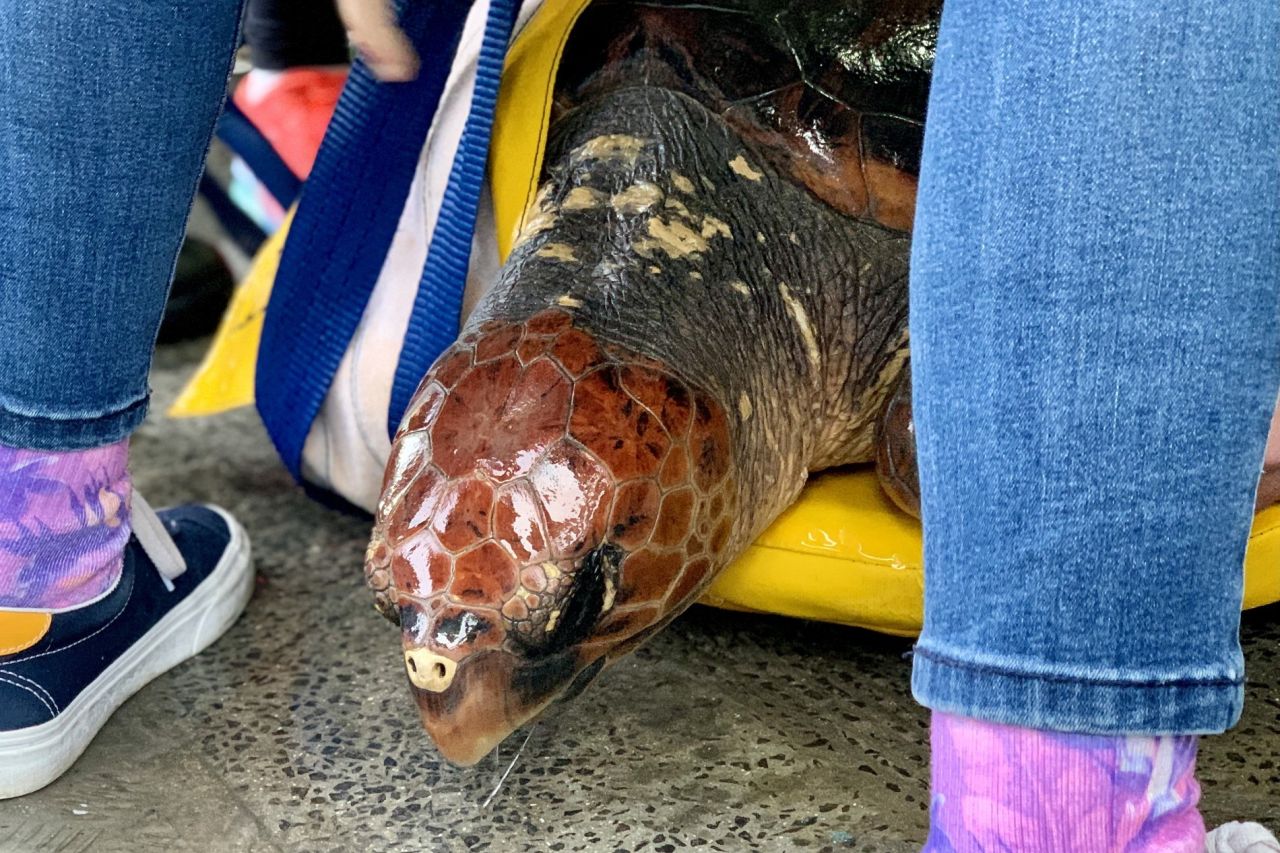 Nobomvu arrived at our turtle rehabilitation centre with no significant external injuries. However, the stress of being partially drowned, struggling to free itself and becoming dehydrated and overheated while drifting in the sun can have severe detrimental health effects for a sea turtle. As we saw with Annette, a previously successfully rehabilitated loggerhead that was also tangled in ghost gear, it can take a long time for a turtle to fully recover from this trauma. Having had this past experience, the team knew that close care would be required to help Nobomvu recover fully.
Rehabilitation:
Nobomvu's first few weeks of care were spent in a small, shallow pool - an environment where she did not need to exert any effort to keep her head above water and could simply rest. This environment also gave the team the opportunity to clean and closely inspect Nobomvu for any smaller injuries that might have been missed. Fortunately, Nobomvu was very strong - so there were no unexpected surprises (yet)!
Want to help us save more turtles like Nobomvu? Support sea turtle conservation here.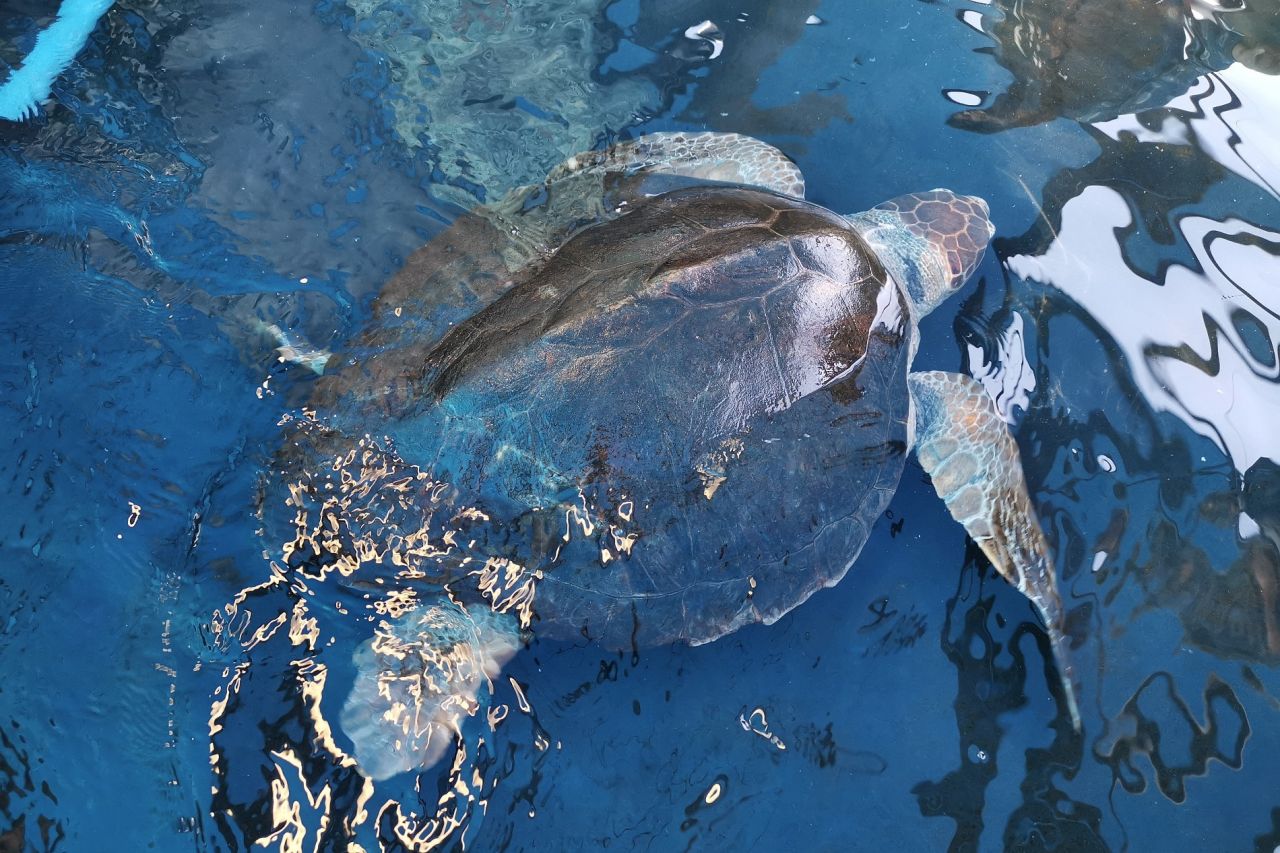 From there, Nobomvu was moved to one of the large quarantine pools on the Aquarium's roof. This space would give her added room to exercise, while still allowing the turtle team to reach her easily for monitoring and observation. This is where a change in Nobomvu was first noticed when, in October 2021, her appetite decreased and she stopped using her front right flipper - a serious cause for concern.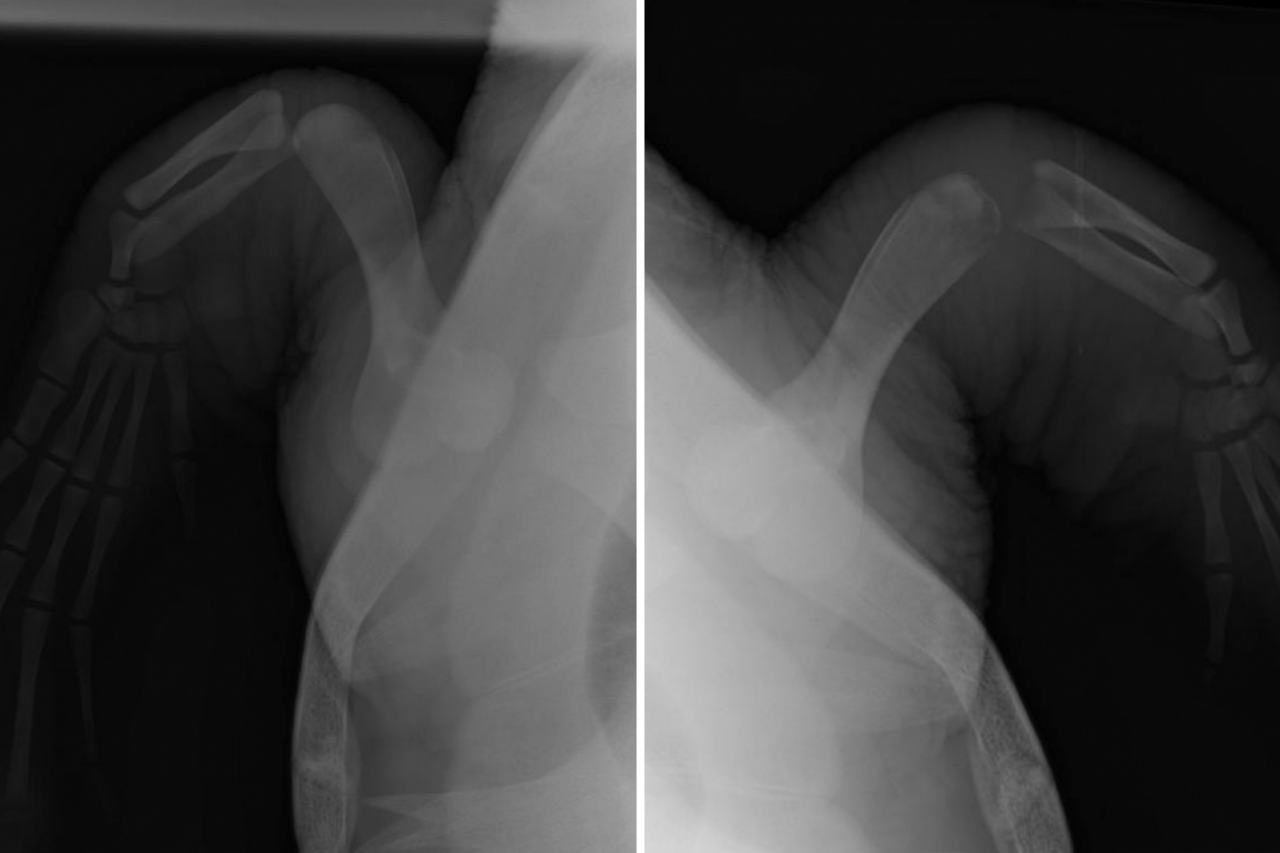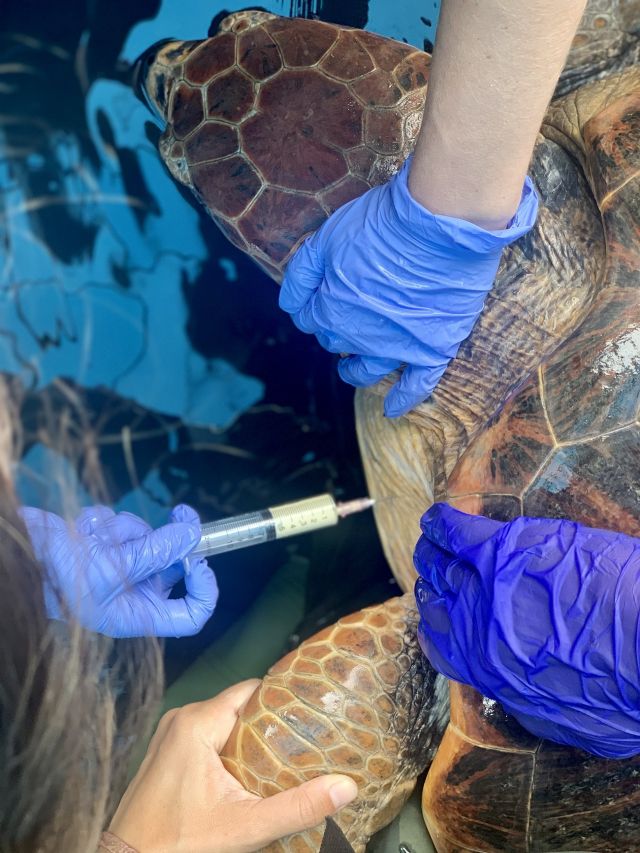 X-rays and joint samples were taken, revealing that Nobomvu has osteomyelitis, an infection of the bone, in her right flipper. Osteolytic (bone-eating) lesions in sea turtles have been identified as a secondary effect of traumatic injuries and compromised immune systems, and we know that the stress of being stranded, as well as the injuries associated with entanglement, can and do leave sea turtles immunocompromised. Due to the slow metabolisms of sea turtles, secondary infections like this only become evident much later than we would expect in mammals.