We all know that children love to play. Play is vital for the healthy development of hand-eye coordination, creativity, imagination and even the moral and ethical compass. Back in the day, before plastic toys, plastic consoles and plastic EVERYTHING, we used to play with what we had on hand. We made up games and then adapted them to suit our circumstances. If you didn't have a doll, you found something, perhaps a wooden spoon, to use as a doll. Scooting flat stones along the ground was a great way of playing "cars". If we were bored, we were told to go outside and keep ourselves busy, sometimes only going home when the sun started to set. And we would fall into bed, exhausted from a day that was filled with adventurous play.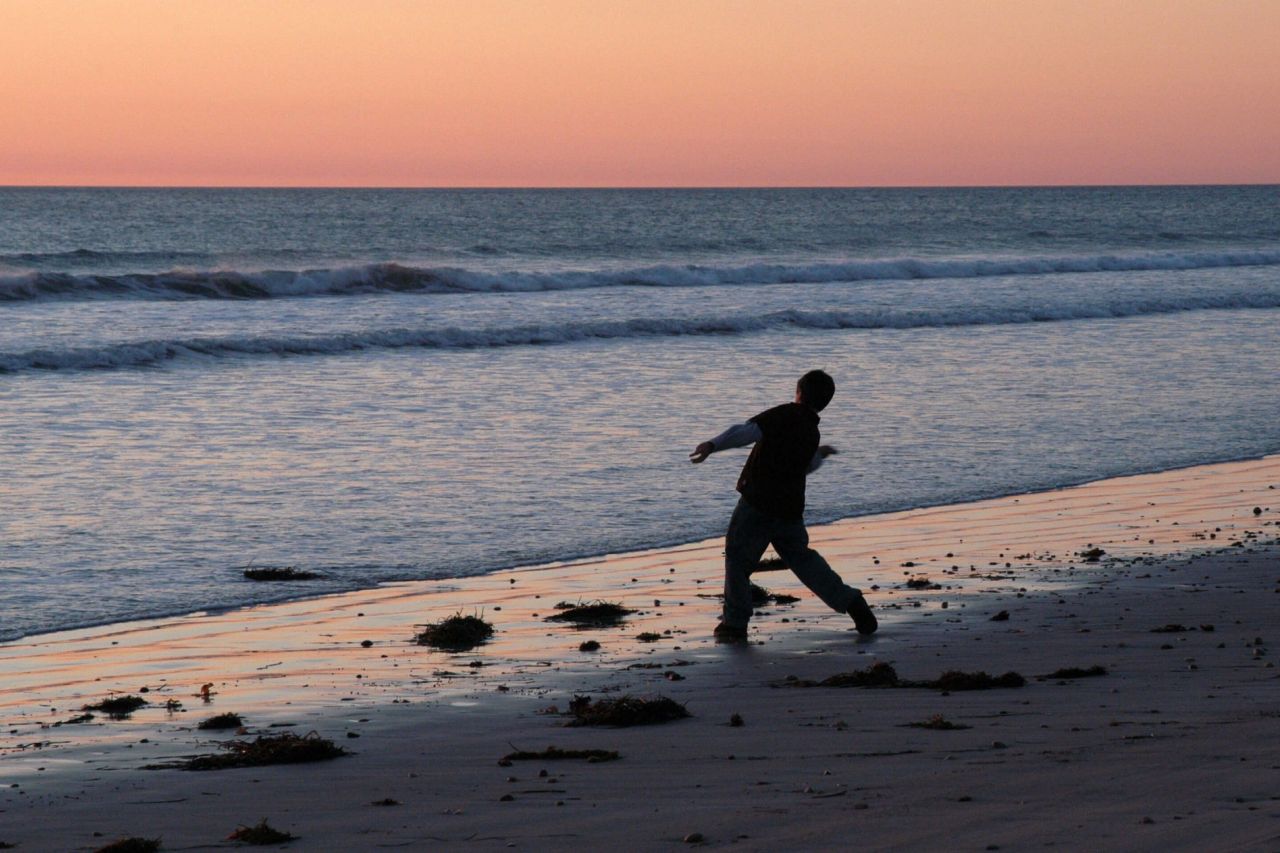 But times have changed, and today things are very different. Toys are mass-produced and electronics are no longer seen as a luxury item, but something that every kid deems essential. And most unfortunately, it is also no longer safe to let children play outside without supervision. During Plastic Free July, let's take a step back and imagine a time before plastic toys and gadgets. Let's step back to a time of imagination and creativity and see how we can play and entertain our children without using any plastic.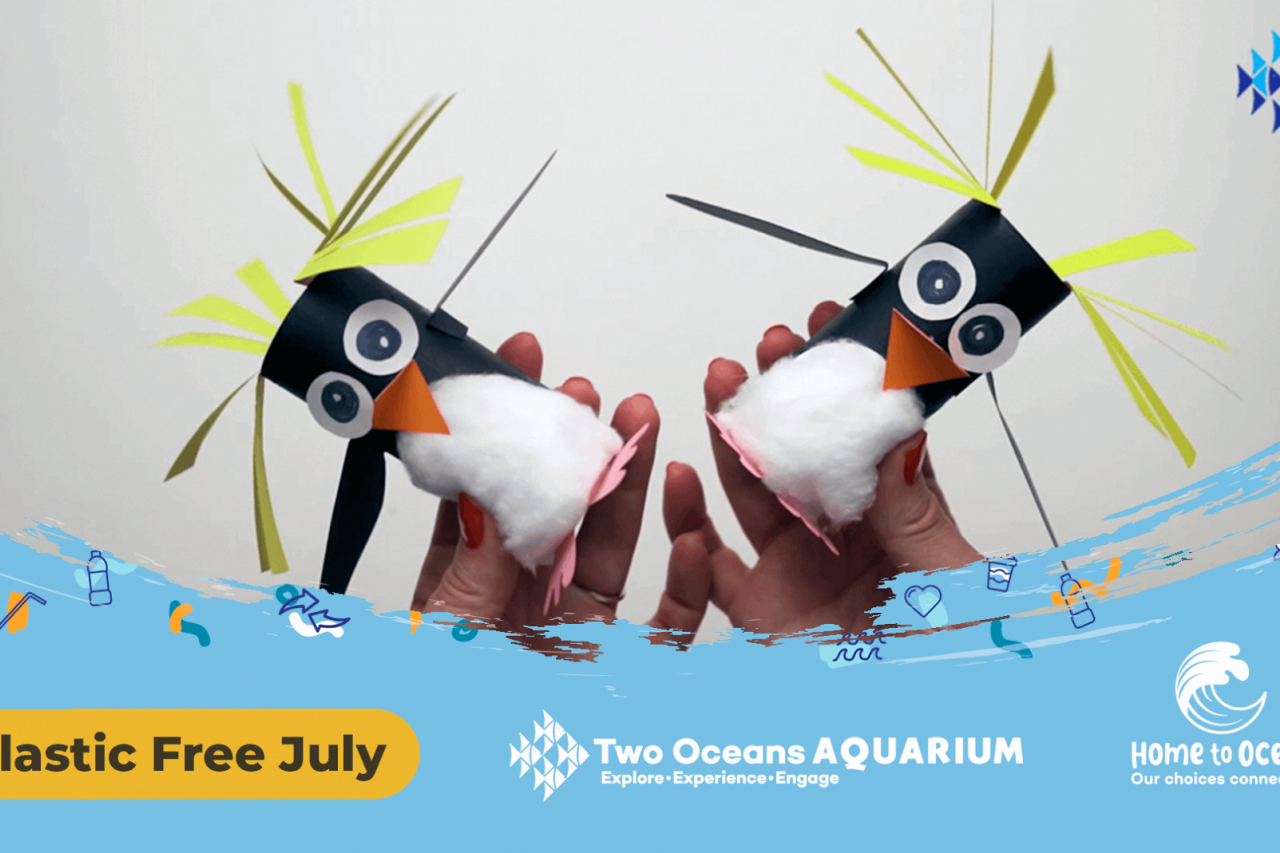 Rock on!
We all love the rockhopper penguins at the Two Oceans Aquarium, so why not make one, or a whole family of them, to have in your home? This easy craft is not only fun to make, but is super cute.
Top tip: Use some of the coloured pasta pieces as your markers.
Fun games
Card games are simple and easy and can be adapted for all ages. Games like "Go Fish!" or "Snap" are always an option for a rainy day. For fun and educational games, have a look at WWF SASSI's great collection. Packed, like a tin of sardines, this online book is full of games and loads of information about some of the animals on the various SASSI lists. So, when playing an energetic game of "Go Fish", everyone will also learn about some of South Africa's endangered marines species.
Top Tip: Learning about sustainable seafood as a child will help protect our oceans now and in the future.
The Two Oceans Aquarium Foundation's Puppet Stories books offer endless entertainment with an educational message (these books will be on sale again one we reopen). Not only are the books fun to read, but the various packages with puzzles and puppets can turn any plastic-free-play-day into a creative and imaginative day. (These books and activities will be on sale again through our online shop, once the Aquarium reopens after lockdown.)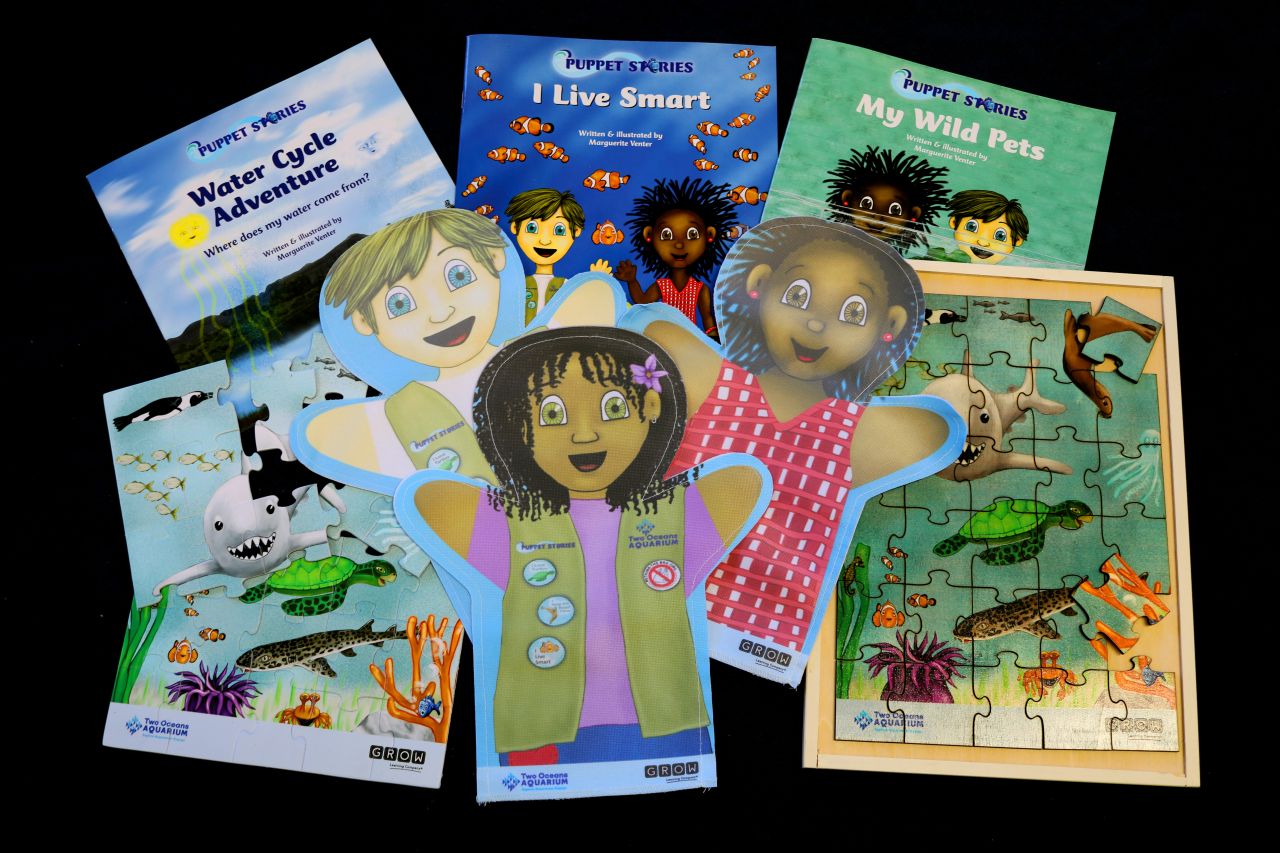 We would also like to mention Hero in My Hood. They have wonderful educational story activity books for sale. Each book has a very specific message and goal, from teaching children how to look after their pets, to plastic pollution and its impact on the environment.
Playing physically active games is such a fun thing to do, and keeping those games plastic-free is even better. Peek-a-boo is an old-time classic for really small children. Hide-and-go-seek can keep two or more players entertained for hours. Then there are of course games like Jenga, which uses wooden blocks. Or what about a fun puzzle? There are even companies that can create puzzles from your favourite family photos. The options are endless.
Speaking of wooden blocks, like Jenga – wooden toys are again quickly gaining popularity as parents are turning towards more sustainable and durable toys for their children. Wooden toys are hardy and last much longer than the mass-produced plastic toys that line the shelves in supermarkets. Online stores are good sources of these toys, just be sure to check that all the elements of the toys are in fact safe for children. Because back in the day, we used to chew on toys covered in lead-based paints, which we now of course know, was not such a good idea.
Which also brings up the question of the possible use of harmful plastics and chemicals in plastic toys. If you are opting for a plastic toy, how can you be sure that none of its components are harmful to your child? With these toys being mass-produced, the chances that they are potentially not completely safe, definitely exist. An easy guide is to look for 100% PVC-free labels and the numbers 1, 2, and 4 on plastic toys. These toys are made from polyethylene, which is BPA- and phthalate-free plastic and safe to use in toys.
Perhaps the easiest and most rewarding way of playing "plastic-free" is to spend time in nature. Being outside, even if it is just in a garden, or a neighbourhood park, provides an environment in which children can explore, go on adventures, and learn about the animals and plants around them. It also creates an environment which hopefully ignites a passion for nature which will create the foundation for adults that are connected to nature and realise their roles within this intricate and delicate ecosystem. Giving children the chance to play at the beach, places them in an environment so very different from what they experience on a daily basis. Not only is a visit to the beach special, it is also a golden opportunity to learn about the ocean and the vital role it plays in our survival. We will always encourage people to spend time outside, and near the ocean, and to always do so safely. It is good for all souls – those young, and those old.