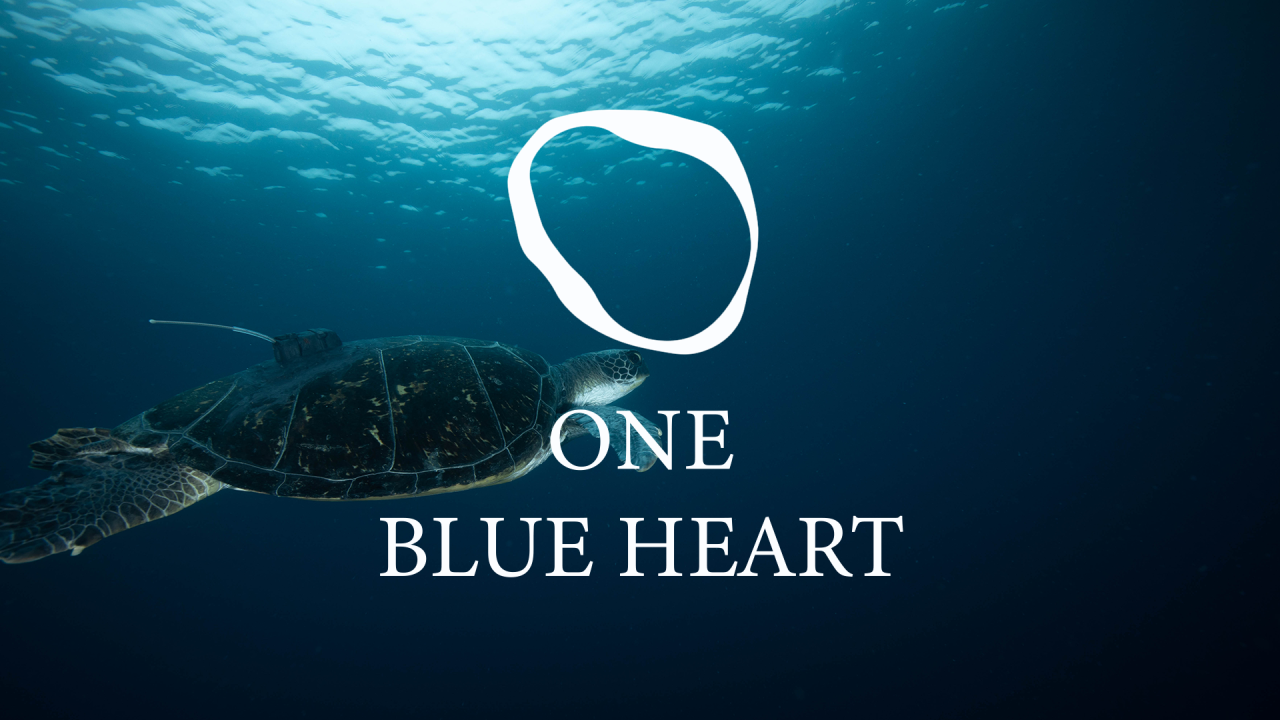 Glamour doesn't have to come at a cost to our planet, and One Blue Heart has made the conscious decision to show that a fabulous evening can be based around completely sustainable choices - zero-waste catering, slow fashion, art for a cause, and people united by the desire to have a positive impact. One Blue Heart is a one-of-a-kind sensory experience, a boutique fundraiser event taking place at the One&Only in Cape Town, that is raising funds and awareness for the Two Oceans Aquarium Foundation's Turtle Conservation Centre. One Blue Heart has been made possible thanks to the support of Cloudigital Museum.
WHY ONE BLUE HEART?
This week, South Africa experienced a heart-warming triumph of marine conservation – the release of Bob. Bob was found with a fractured shell, lacerations, septicaemia, brain damage, blindness, and digestive issues due to plastic ingestion. But the devoted team at the Two Oceans Aquarium Foundation refused to give up on him and over eight years of rehabilitation, Bob was able to swim away to freedom in the warm waters off the coast of Durban.
Bob's inspiring story of hope and resilience has been shared around the world. But Bob's rescue story is just one in a sea of many. Our Turtle Conservation Centre sees over a hundred endangered turtles each year, most of which are eventually returned to the ocean, healthy, after receiving extensive veterinary care. All of this is made possible through donations, fundraising, and generous sponsorships.
To bring attention to this inspiring work, The Good Machine is hosting One Blue Heart, made possible by Cloudigital Museum, a soulful fusion of sustainable food, slow fashion and "artivism". Taking place at the One&Only in Cape Town, this exclusive event will feature a "blue carpet" for beautiful sustainable fashion, South African musician Zolani Mohale, freediver Zandi Ndhlovu the "Black Mermaid", Pulitzer Prize winner Dele Olojede, and more. Attendees will also have the opportunity to acquire unique ocean-inspired artworks and be the first to view pieces from the soon-to-be-launched Cloudigital Museum.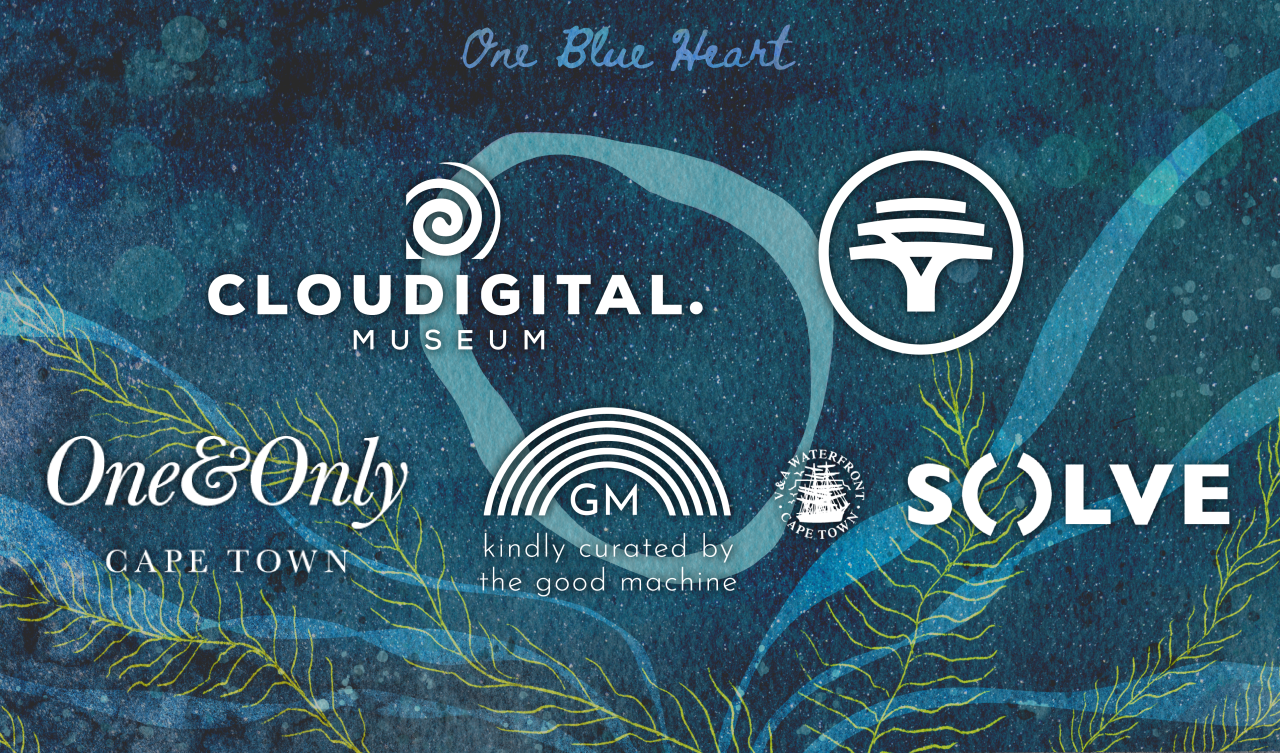 TURTLE CONSERVATION CENTRE
In the 21st century, the devastating effects of human behaviour and plastic waste have caused a great imbalance in the marine ecosystem and have driven sea turtles to the brink of extinction. To combat this, many initiatives are being taken. One such initiative is the Turtle Conservation Centre of the Two Oceans Aquarium Foundation, with ambitions of expansion within the V&A Waterfront to include a marine wildlife hospital to serve the African continent. However, this multi-million rand project requires great effort and dedication to ensure its success – which is where One Blue Heart comes in.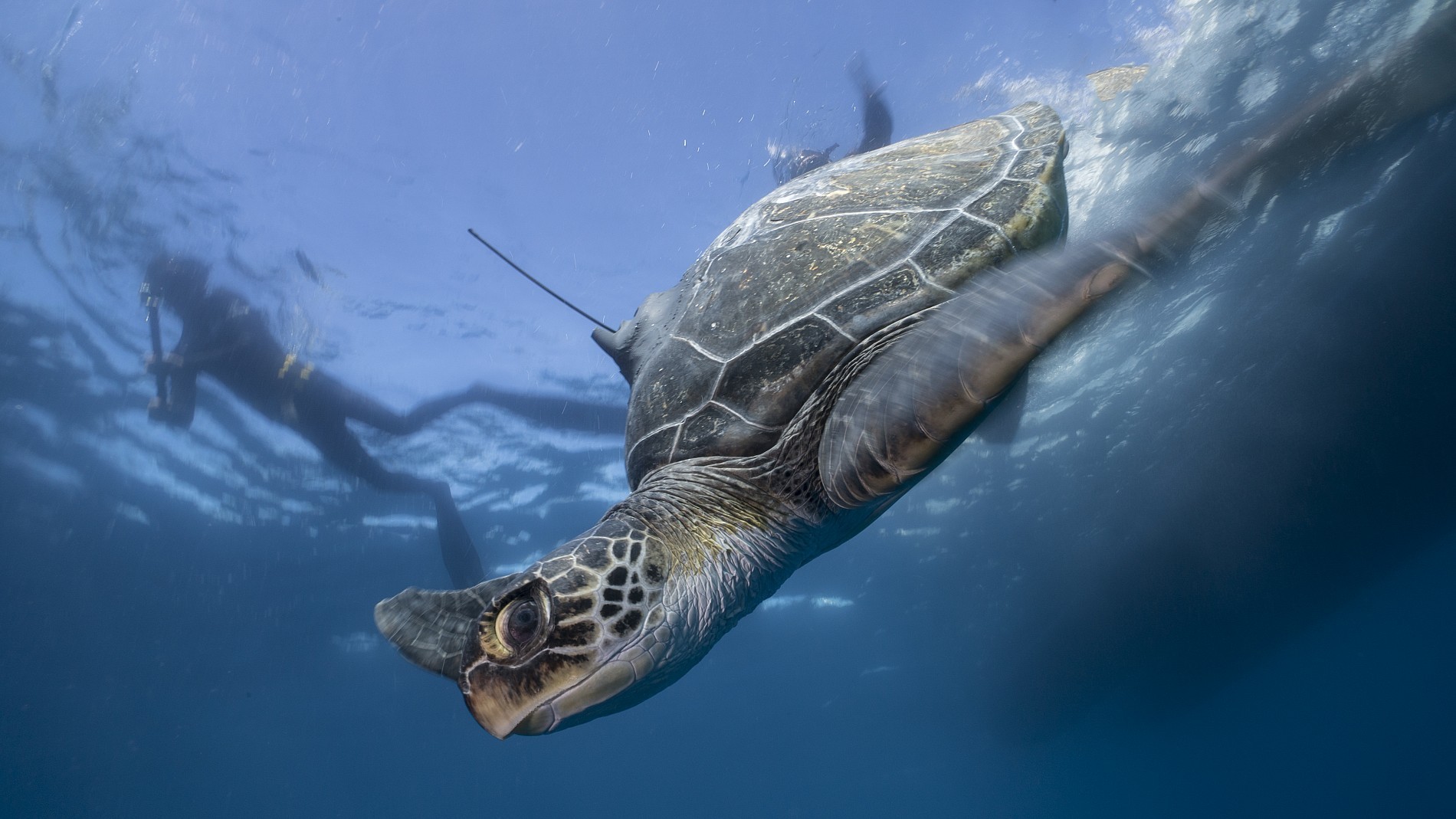 SUSTAINABLE FASHION GUIDE
Are you aware that clothing choices can have a negative environmental impact on the world's oceans? Every year, 500 000 tonnes of plastic microfibres are released into the water system from washing synthetic clothes. Adding to this, tens of thousands of tons of wasted "fast fashion" winds up in landfills.
This is polluting the oceans and endangering the marine wildlife that becomes entangled or harmed by ingested plastic. Thankfully, Twyg has developed a guide to help you find sustainable fashion solutions. With this guide, you can learn how to slow down your fashion consumption, buy with intention, wash your clothes less often and make sure your clothes last for years. You can even find out more about natural fibres like cotton and wool, and circular designs (e.g. upcycled clothes) made by conscious brands that produce products in small batches. Together, we can make ocean-friendly fashion the norm.
One Blue Heart's fashion choices for this highly anticipated gala evening are centred around sustainability, creativity, and expression. These fashion choices reflect the event's mission to protect marine life and create awareness about the importance of conservation.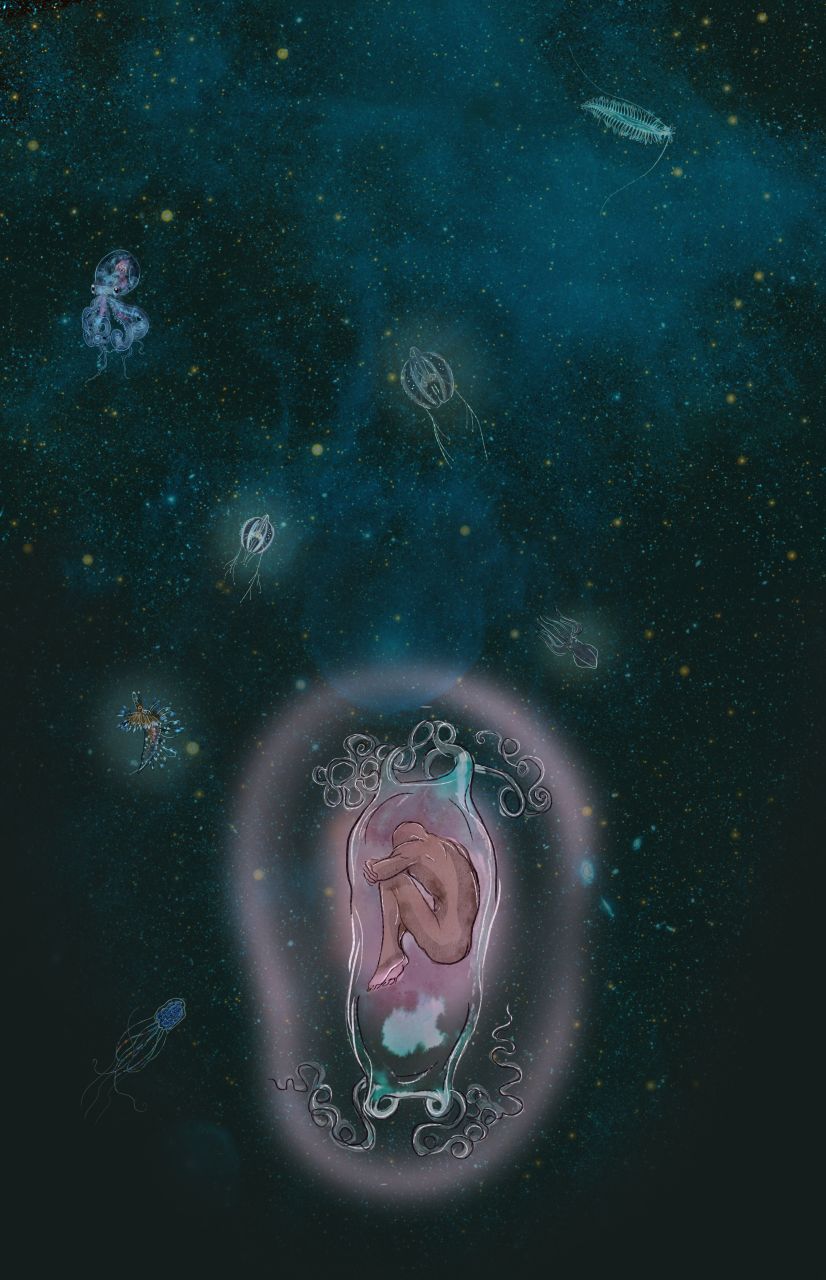 INCREDIBLE ARTWORK
The event will feature unique and limited ocean-inspired artworks, as well as pieces from the soon-to-be-launched Cloudigital Museum. Noted by the curators of the One Blue Heart event; "We will feature a multitude of artistic disciplines with an intent to focus on exceptional talent, diversity and cultural relevance." These passionate artists include Dylan McGarry, Ardmore, Robert Rorich, Janet Ormond, Bob the Turtle, Wilson Ngoni, and Elke Knabe.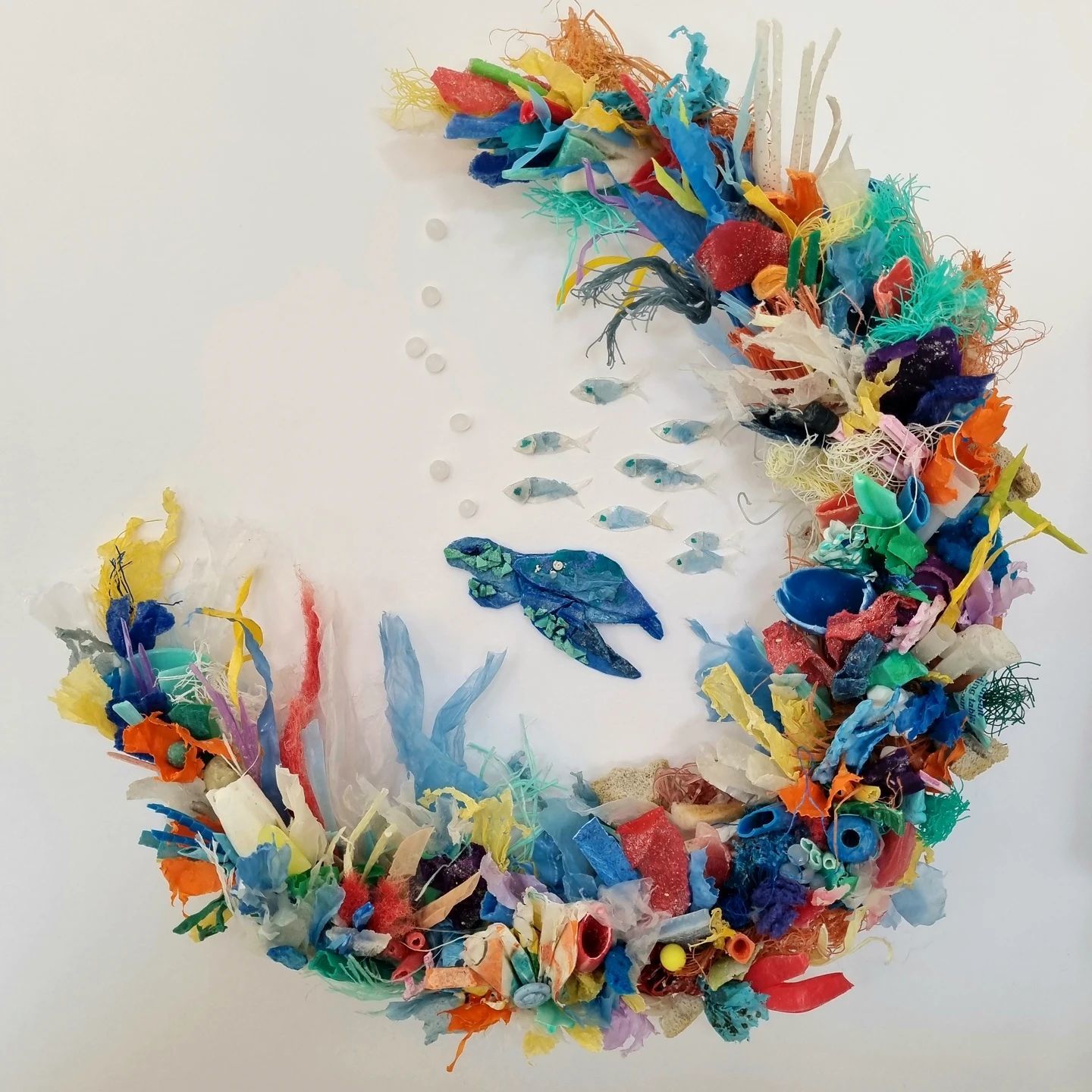 The artists collaborating with One Blue Heart are passionate about the ocean, and their works reflect this passion. They have taken the steps to turn their passion into action, as their pieces reflect ocean narratives which connect to the emotions of those engaging with their art. We are called to reflect on messages of awareness, understanding the causes and effects of human impact on the marine environment and the animals reliant on it. Turning this call for awareness into practical change, their artwork will be available for purchase, with some of the proceeds going to the much-needed expansion of the Turtle Conservation Centre at the Two Oceans Aquarium.
Cloud Digital embodies the concept of a Digital Museum making art potentially eternal, an additional element to the featured artists' call for action through aesthetics, making the cross-over between contemporary digital and physical art. In their own words: "Our Digital Collectible Art is about experience, collaboration, and value creation. Our artists not only share their stories of hope through their creations but the proceeds of some of their artworks are directly donated to an NGO of their choosing."

ZERO-WASTE FOOD CURATION

Enter the zero-waste movement! As turtles do at the Two Oceans Aquarium, they have inspired us to pay attention to our negligent consumer behaviours through the obvious dangers they face in the ocean related to plastic pollution. The One Blue Heart event, featuring a zero-waste dinner, aims to illustrate this point through two avenues of human consumption, what we eat and how we dispose of the plastic materials used to package our food products.
One&Only Cape Town's Chef Jacques Swart has been challenged to create a dinner which adopts the zero-waste strategy throughout their process, including conceptualisation, preparation and presentation of the meal. In choosing their products, they will aim to buy food that is in season and at least semi-local and that keeps the packaging to a minimum, that is compostable or reusable. They will also use every part of the product they choose to include in the delicious dinner. In general, this is considered to be respectful and good practice and the One Blue Heart dinner aims to showcase what is possible.
Tables on the night have been sponsored by FNB, who we are pleased to have as supporters for the One Blue Heart Cause.
WANT TO KNOW MORE?
If this has inspired in you a path to turn passion into action, have a look at the One Blue Heart website, or follow our online and social media platforms to see how One Blue Heart has achieved a conscious gala event of this kind. It will show how a zero-waste dinner with slow fashion and ocean-conscious art can make the link between human-induced plastic pollution and the negative impact this has on turtles and other marine animals.