Mobile puppet show: Coming to a school near you!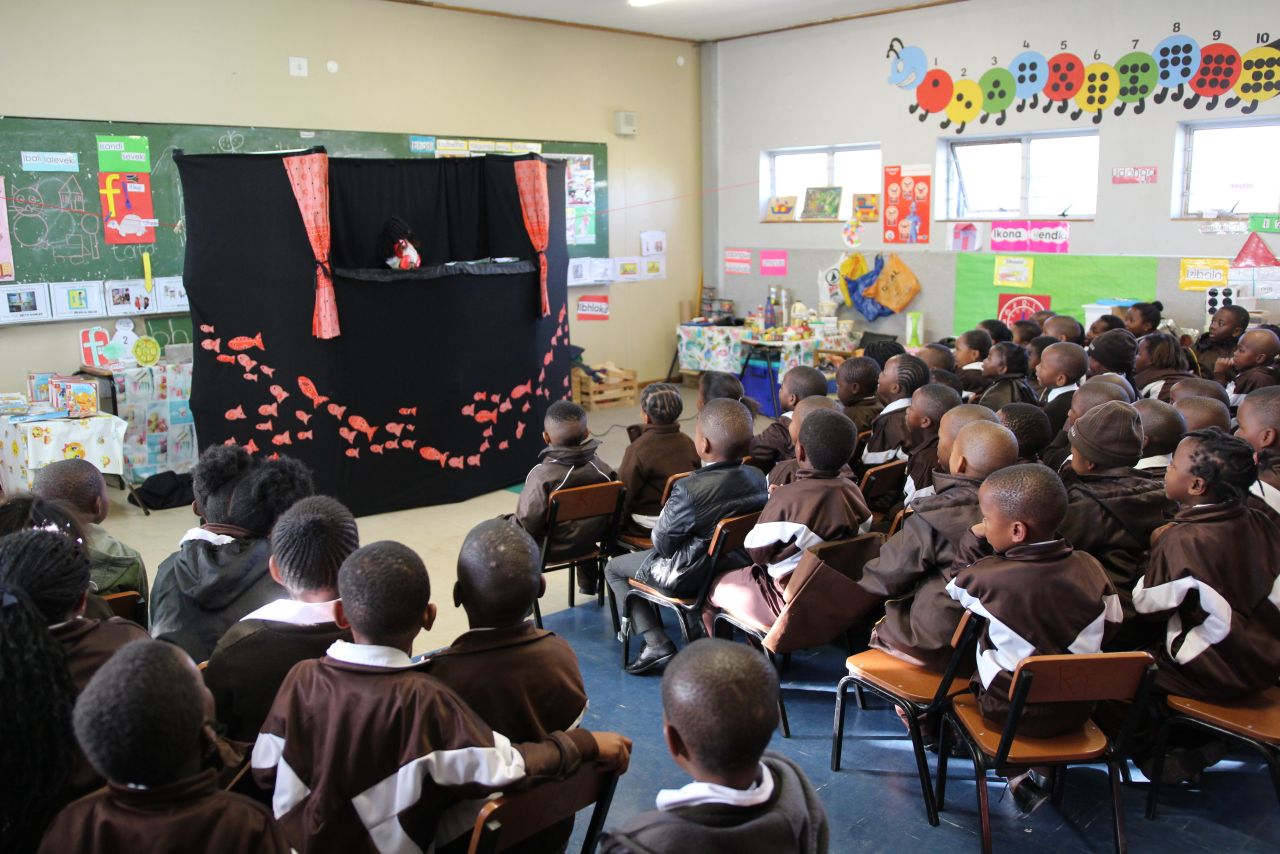 One of the Two Oceans Aquarium Foundation's most beloved ventures is and will always be our entertaining and informative mobile puppet shows. As the epitome of "edutainment", the mobile puppet shows are constantly on the go, visiting primary schools, ECD centres, hospitals, and many other institutions, to deliver valuable lessons to kids all over the Cape.
"We focus on early childhood development, mostly from grade R, up until Grade 3, and we would like to create awareness and teach kids the importance of the ocean and why we need it and need to look after it", said Jerome Stationway, a member of the puppet show team.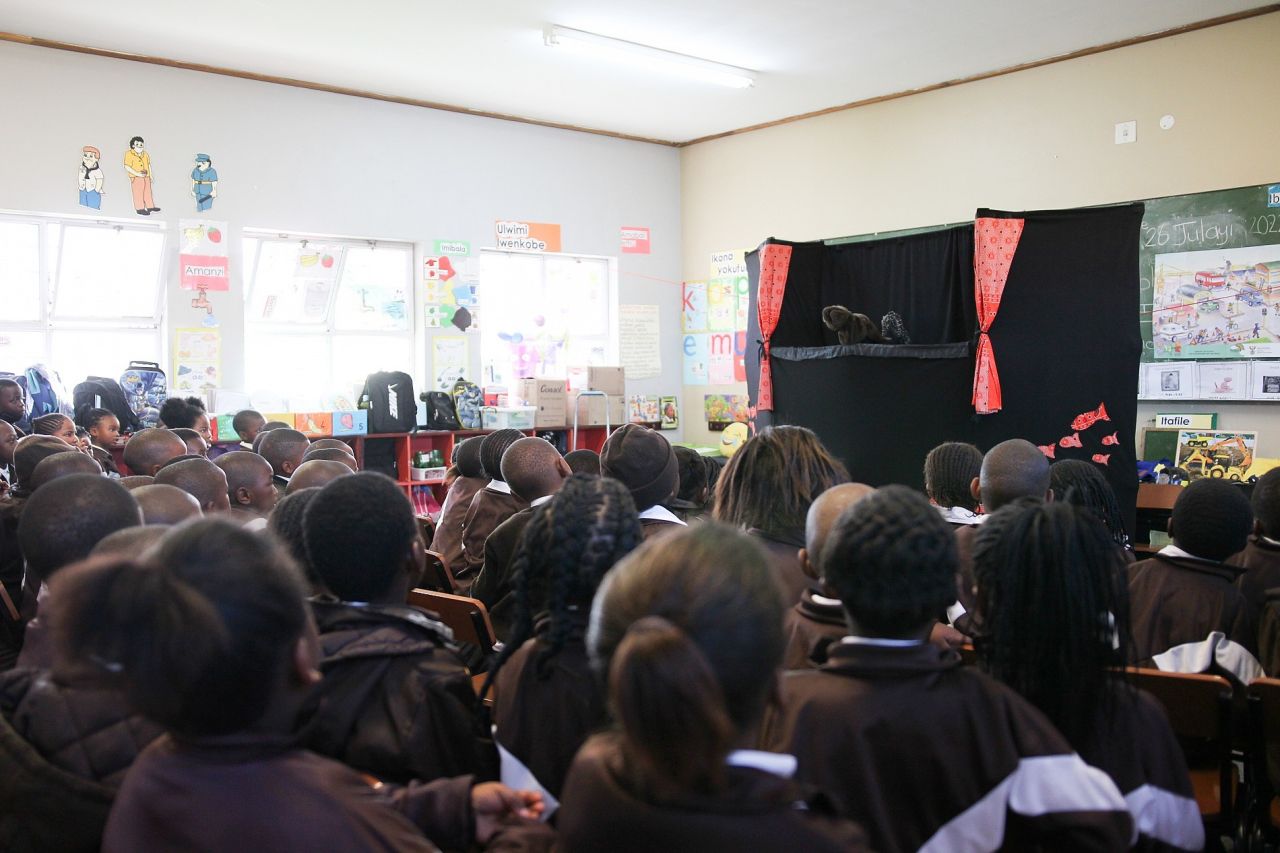 Our mobile puppet show team, with the support of Consol Glass, recently visited Impendulo Primary School to display their popular "Keep the Beach Clean" show. This show, like many of the others, was aimed at teaching the kids the importance of ocean conservation in a fun and exciting way. It also focuses on changing the behaviour of these kids at a very young age, by encouraging the use of reusable bags and discouraging litter and plastic pollution.
In addition to this exciting experience, the kids were also given a book, which ensures a lasting effect after they receive their lesson and the wonderful puppet show. In this case, thanks to Consol Glass, the kids were also given amazing reusable drinking bottles as a parting gift, which they were quite thrilled about!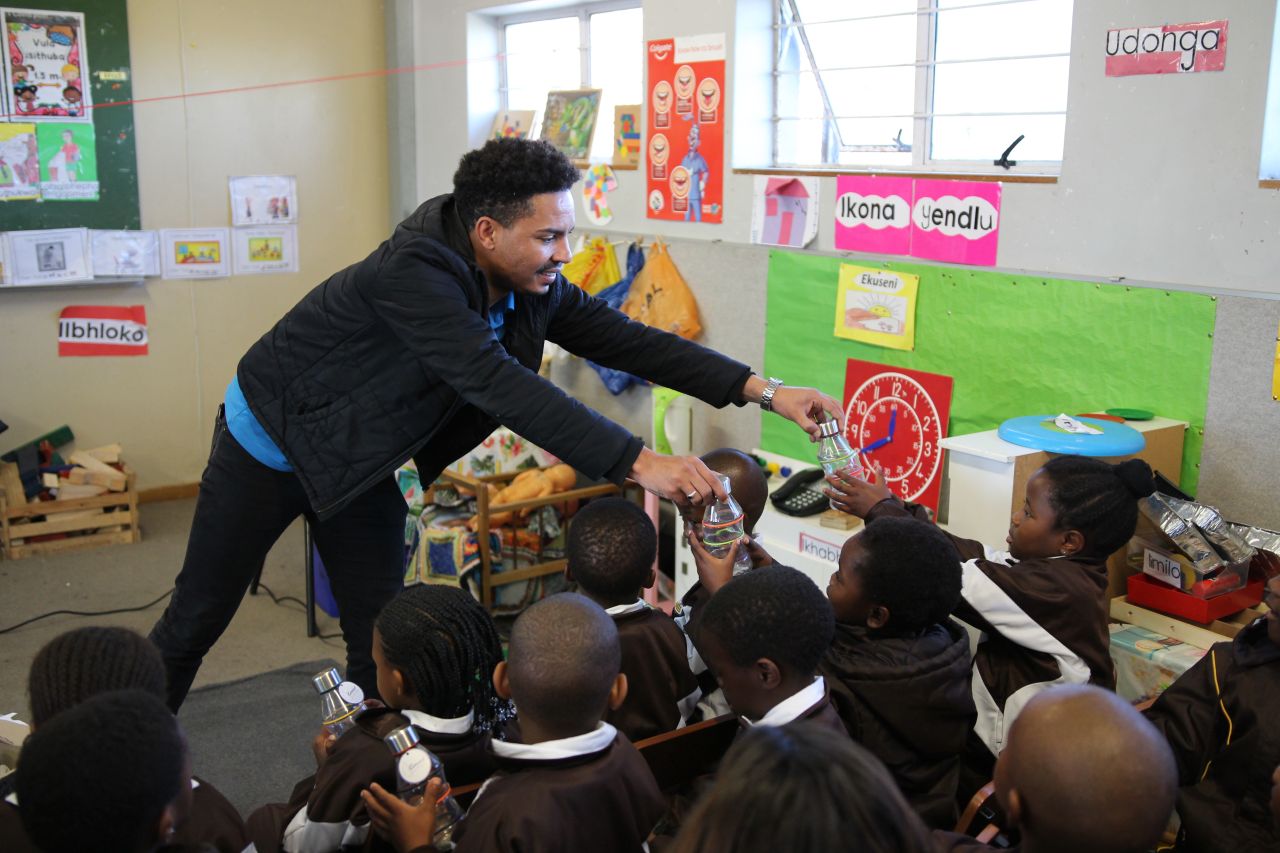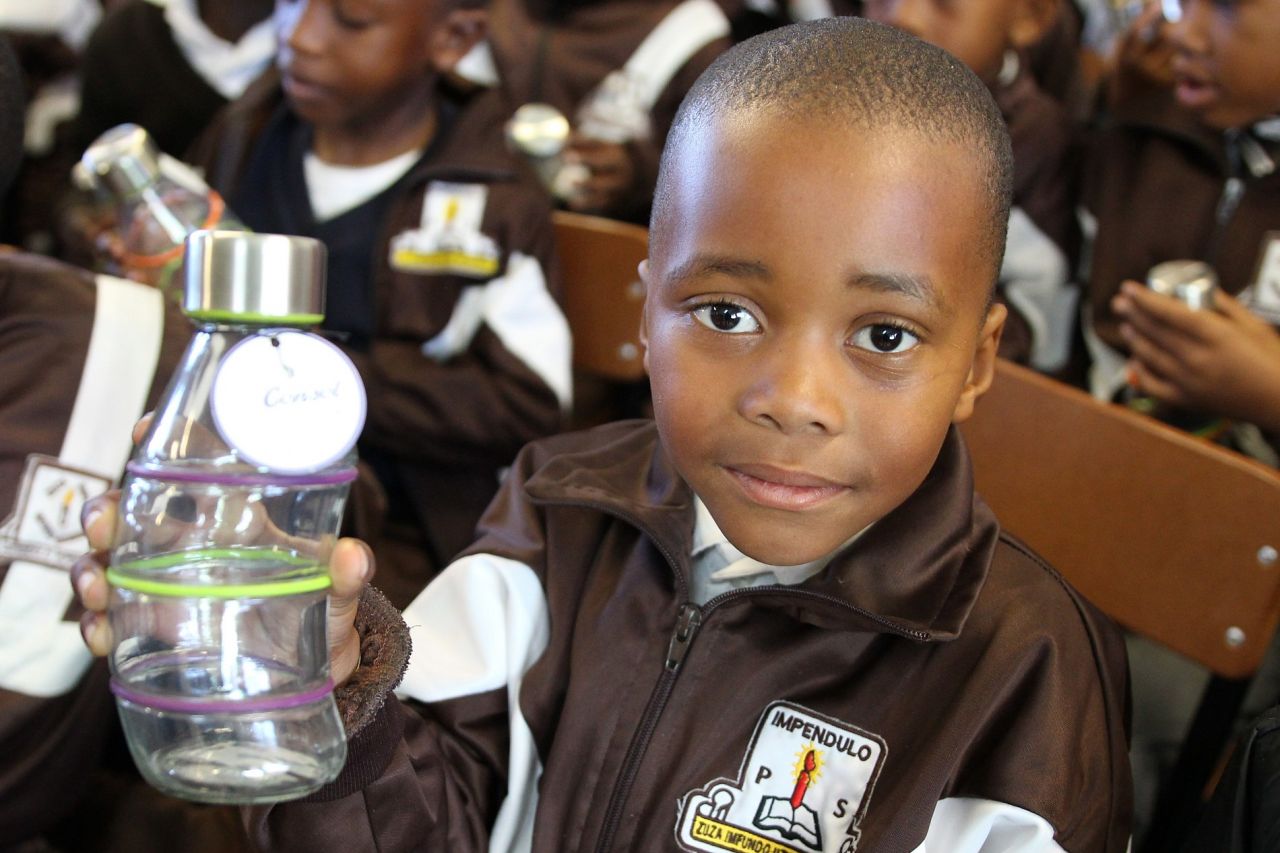 To add to the fun, the puppet show team also provides an educational game in which the kids participate in a mobile beach clean-up, which is not only loads of fun, but also teaches the kids the importance of keeping our beaches clean and free of contaminating materials.
The mobile puppet show team and the characters they bring along are guaranteed to engage with, entertain, and educate whoever they come into contact with. The puppet shows are done in English, Afrikaans and IsiXhosa, so it's fit for all! If you'd like our mobile puppet show to visit your school, click here to make your booking!