Many rescued sea turtles, from tiny hatchlings that are just a few weeks old to enormous adult loggerheads, find their way to the rehabilitation facilities at the Aquarium every year. Here, under the care and watchful eyes of the Two Oceans Aquarium Foundation's "turtle team", these distressed animals are nursed back to health, with most being able to return to the ocean again within a year.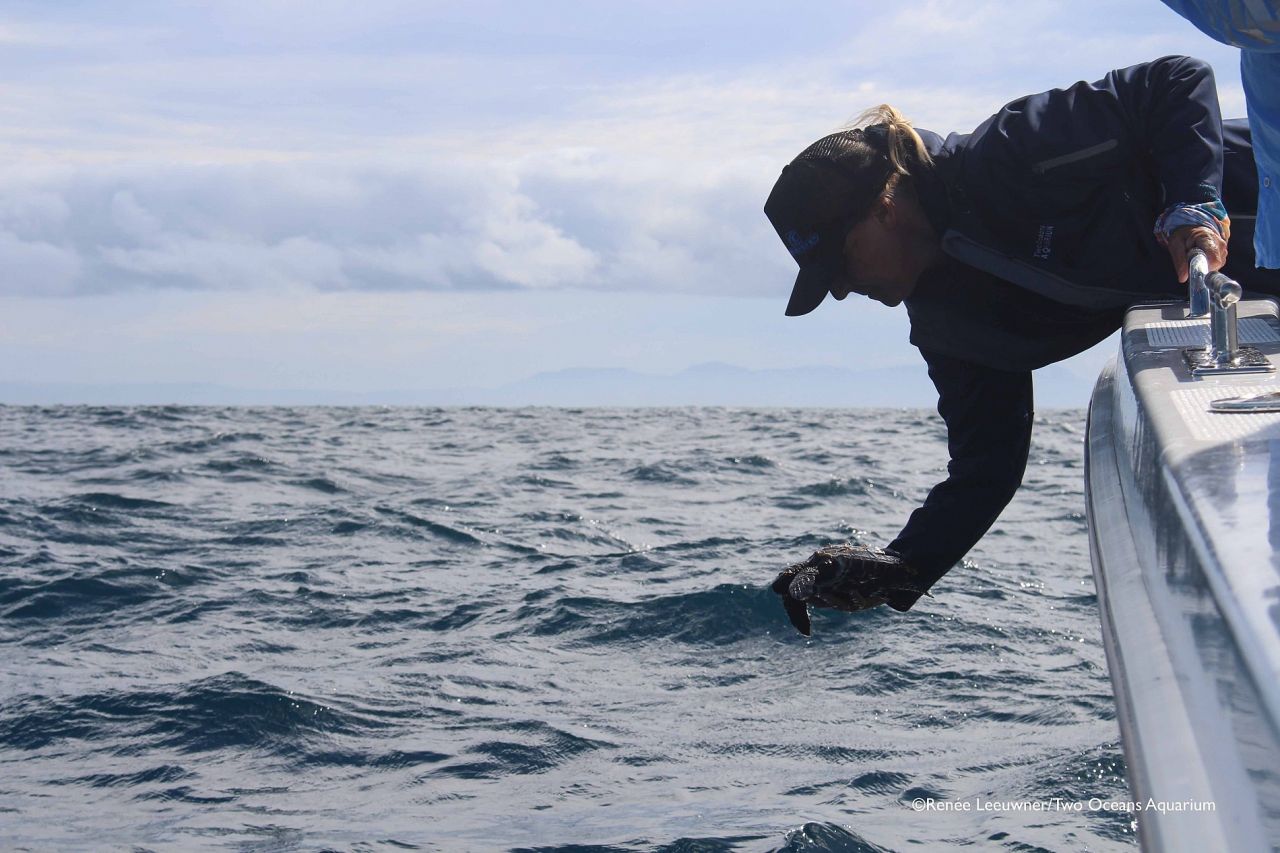 But, these turtles only survive if they are actually rescued in the first place. Getting them from some random stretch of coastline to the Aquarium is the real first challenge...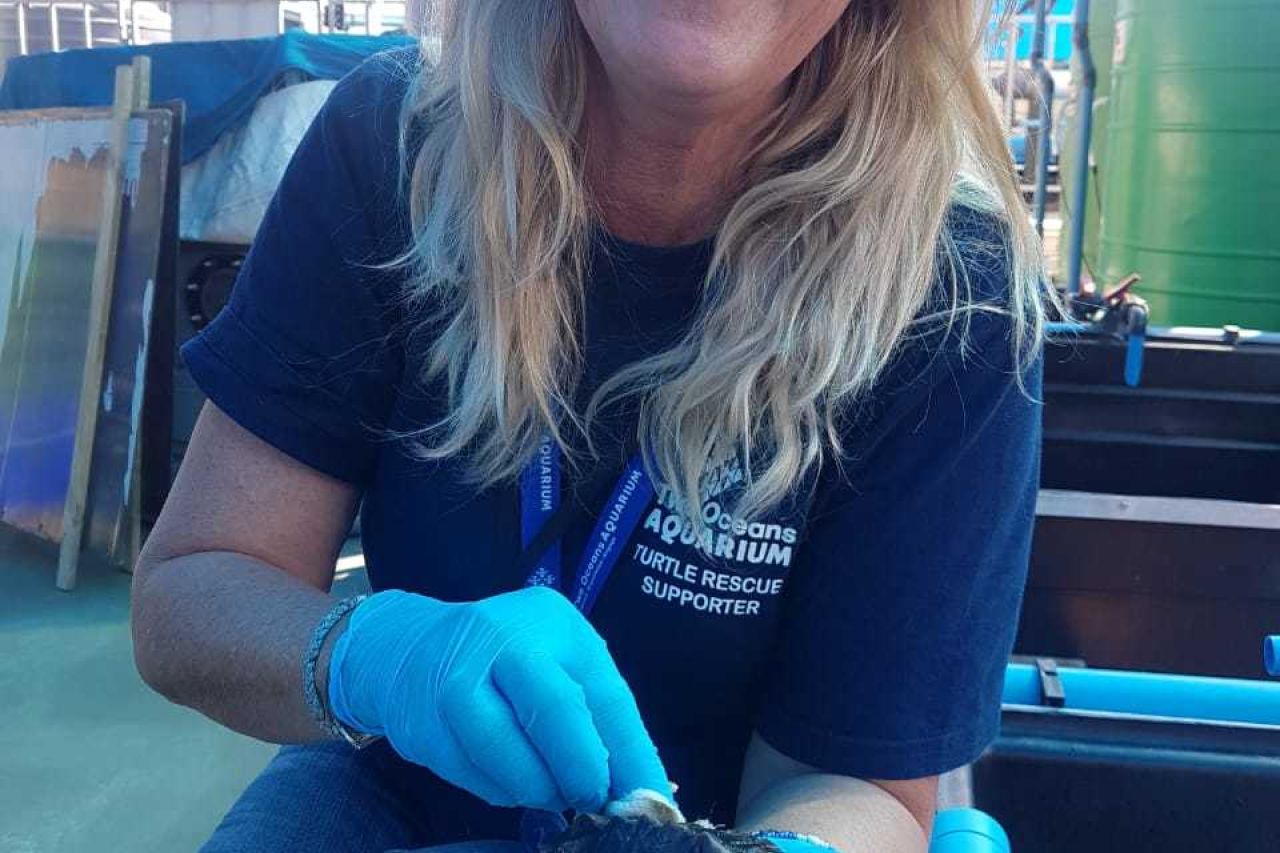 In comes Tracy Whitehead, a long-time volunteer and the brainchild/coordinator/creator/top supporter of the Turtle Rescue Network - a semi-formal collaboration of over 500 people, coastal organisations, companies, friends, truck drivers, and more that work together to ensure that turtles found anywhere on the Western Cape coast between Cape St Francis and St Helena Bay by members of the public can get the help they need - that's 500 people Tracy has personally formed a connection with. Bet you didn't know that over 1 000km of coastline's turtle rescues are coordinated by one awesome volunteer!
So who is Tracy? Tracy's relationship with the Aquarium began in 2016 as a behind-the-scenes volunteer, helping our aquarists wherever needed. However, that's not where Tracy's passion for the environment stems from - she has long been an advocate of reducing plastic waste and for finding ways to reuse otherwise disposable plastic rubbish - like teaching women how to make plarn bags from old single-use shopping bags. With turtles being one of the animals most seriously impacted by plastic pollution, it seemed natural that they would be the ocean ambassadors that would draw Tracy in!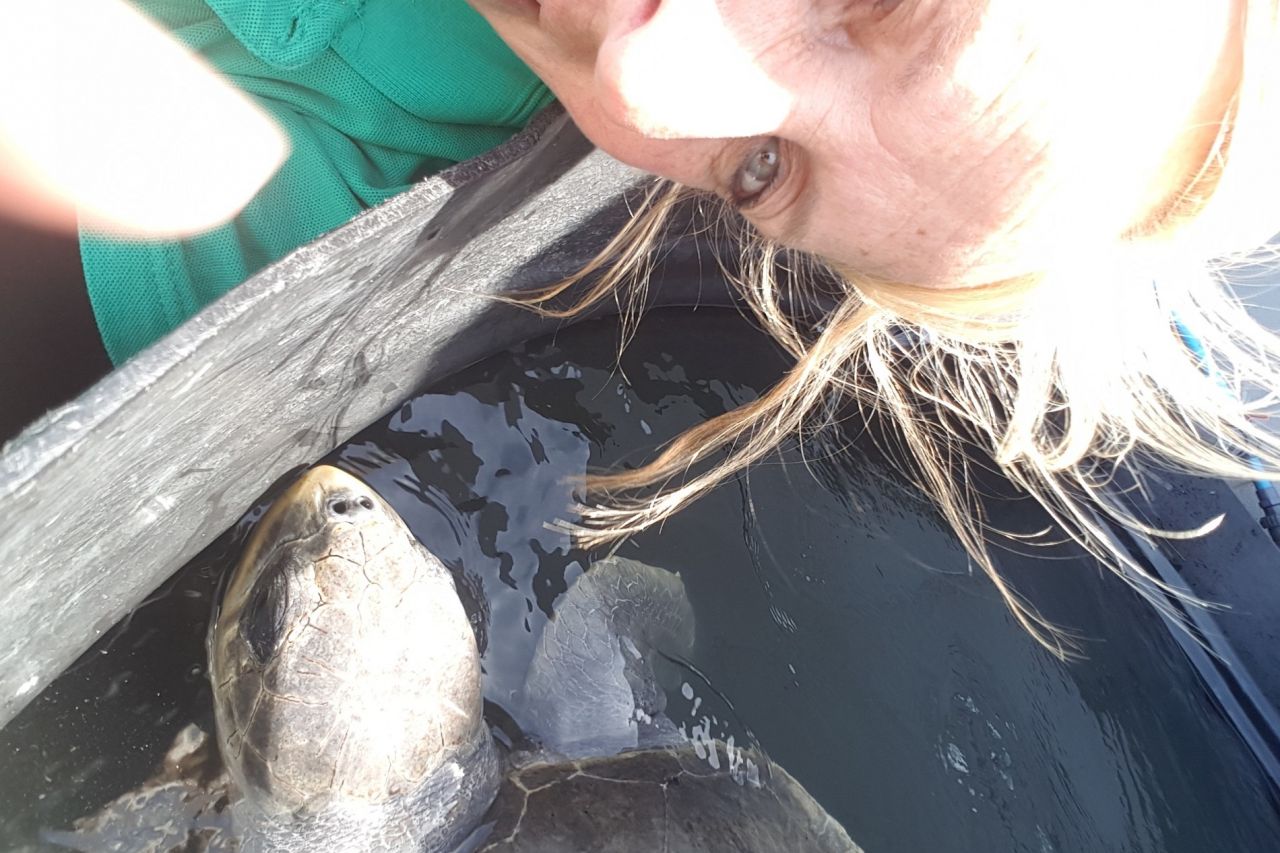 Tracy has personally coordinated the rescue of over 400 stranded turtles (that must be some kind of record). What makes her unique, and so deeply appreciated by the team, is not only that she brings 110% of her passion to the task, but that she is also an incredibly skilled and competent person bringing her years of experience as a businesswoman and sailing event organiser to the task. For example, she regularly applies her knowledge as a regatta organiser to predicting where hatchlings might wash up due to some small weather disturbance, and then gets in touch with the Network partners nearby to scan the beaches. She truly is a treasure, and as Conservation Manager Talitha Noble so appropriately says "If I were a turtle, and I had to be stranded, I'd want it to end up on one of our beaches because Tracy is here."
"I love the impact and connection that is made on all the people through a rescue of these tiny, incredible little dinosaurs. A small act of kindness by one person finding the hatchling, the humbling experience they go through, then telling their family, friends, colleagues and the awareness of what we do just grows and grows each time.

And don't get me started on actually working with these little guys. There are no words to describe how it feels to walk into the space where they are kept and be welcomed by flapping flippers and happy little body wags... every time, it's too incredible.

This is my way of making a difference and I hope my passion rubs off on just a few people out there, who in turn will also make a difference," said Tracy.
The Turtle Rescue Network
In 2018, a long-time dream of Tracy, Conservation Manager Talitha Noble, and the turtle team at large came to fruition - establishing a "Turtle Rescue Network" across the Southern Cape to facilitate the collection of stranded sea turtles found by members of the public.
This was no small task, as much public education was (and still is) needed - for example, many people remain under the false impression that stranded sea turtles should be returned to the water, when this is in fact almost certainly a fatal mistake (put them in a dry, soft container and get them to a Network point ASAP). By working with key organisations in coastal communities, public education has been able to take place, and most visitors to Southern Cape communities that accidentally become turtle rescuers on a beach visit are able to get quick help and advice from anywhere they turn to for help, be it the local NSRI base or a beachfront coffee shop.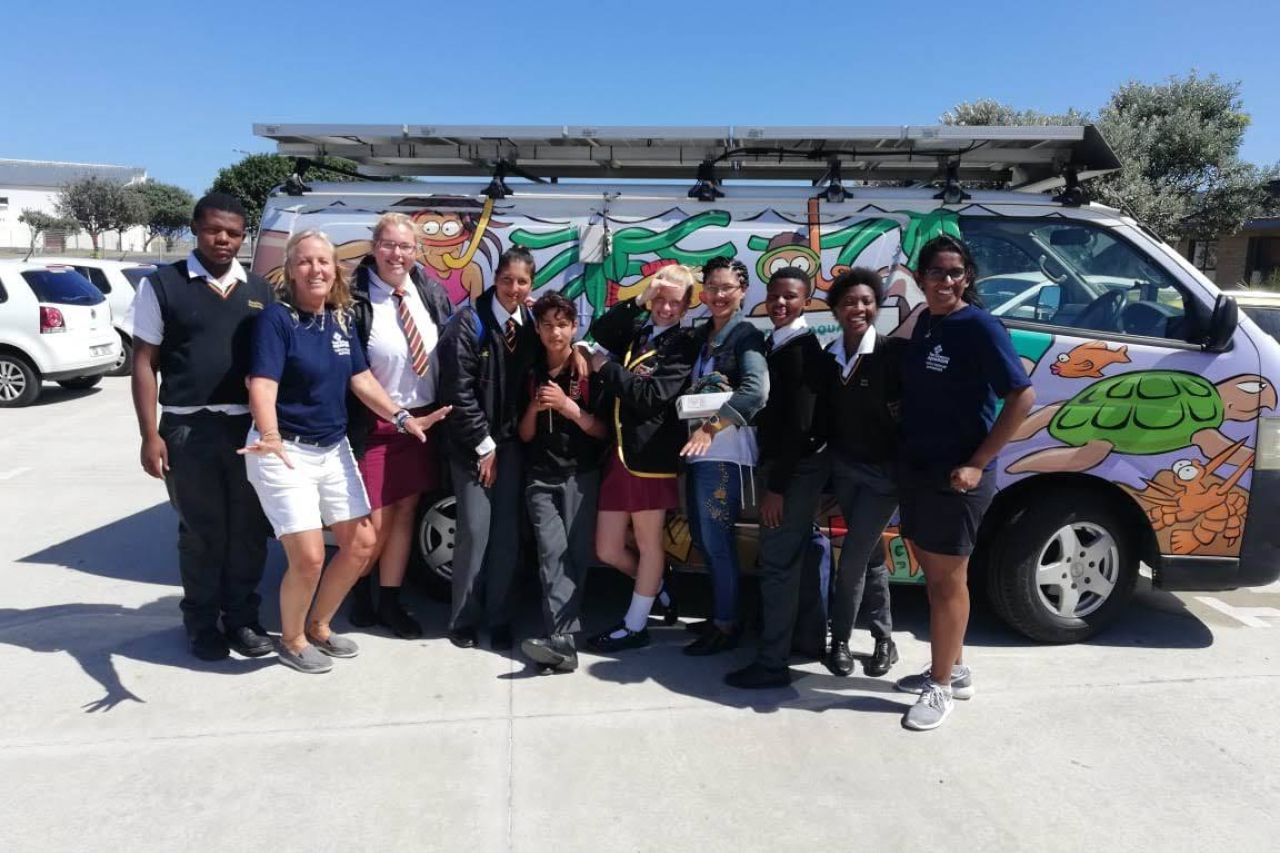 The establishment of this Turtle Rescue Network is largely thanks to "Mama Tracy's" encouragement and drive, inspiring the Aquarium's turtle team to make regular pre-stranding season visits to schools, communities, and other coastal establishments, building the relationships that have now created an incredibly strong, passionate and loyal network of turtle rescuers, transporters, babysitters, couriers, flyers, Tupperware-providers, and news-spreaders!
And all these people are held together by Tracy - what an awesome volunteer!
If you ever find a stranded and distressed sea turtle on the Western Cape shoreline, your rescue starts with getting hold of the Turtle Rescue Network (via Tracy) 083 300 1663.