First up is Harry, who had nasty skin necrosis when he arrived from Stillbaai on 21 October. Harry's rehab has been slow as he has a lot of healing to do. He spent his first few weeks in quarantine where he got hand fed yummy prawns and made animated use of his shell-scratching post. After his initial improvement though, Harry stopped eating and became a little bit more lethargic. We thought he might enjoy some sunshine and moved him outside to a bigger pool. This seems to have done the trick - Harry is enjoying small bits of prawn and pilchard again! Harry loves hiding in the shaded area of his pool and gets super excited for a back scratch! Harry has proven himself to be magical in his healing abilities - no doubt at all that he is a wizard!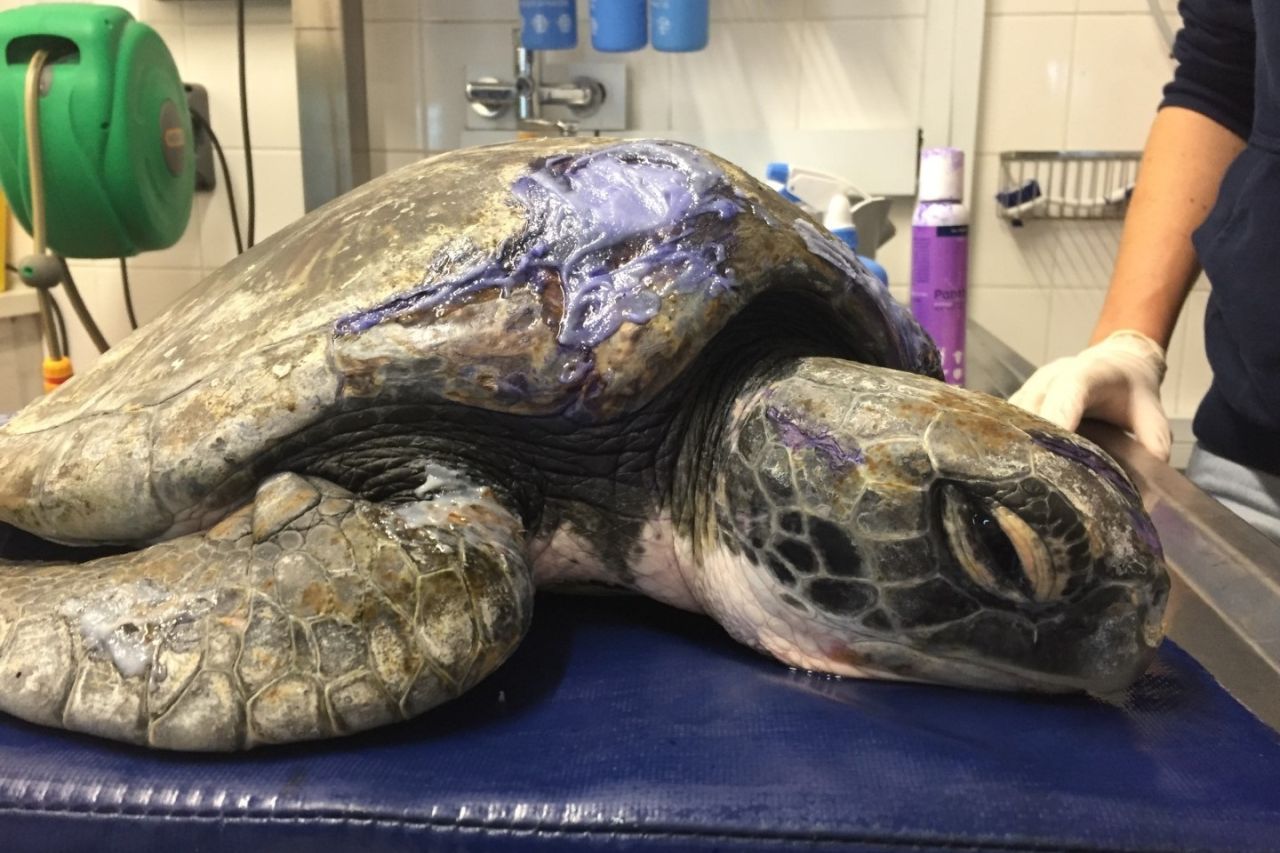 Currently, Roo is sharing a huge pool with our most recent green turtle addition, little Arnie, who came in from Arniston on 6 November. Arnie only has three flippers, but is one of the strongest turtles we have ever seen! He even started eating on the first day he arrived. It must have definitely been that fighting spirit that helped him survive losing a front flipper!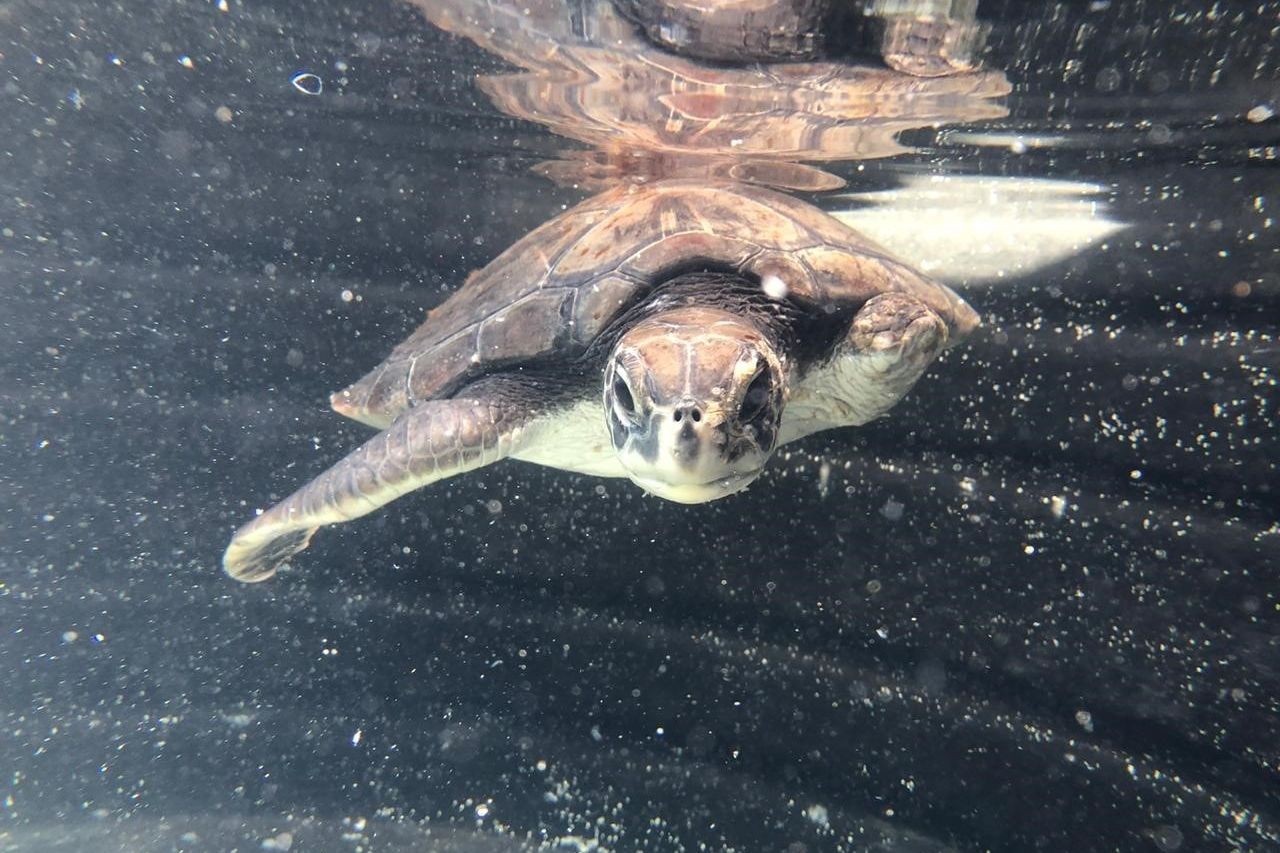 Sadly, not all rescued turtles survive - two other green turtles, unfortunately, passed away, having struggled and fought hard battles. The first of these was a 17kg green turtle rescued near Wilderness, also with a missing flipper, and the second was a 12kg rescued near Witsand with severe intestinal distress. Unfortunately, despite best efforts on the parts of both their rescuers and the veterinary team here, the systems of both turtles were too severely compromised for them to recover - a reminder that despite our best efforts here, the best thing we can do for these animals is try to improve their circumstances out in their ocean habitat.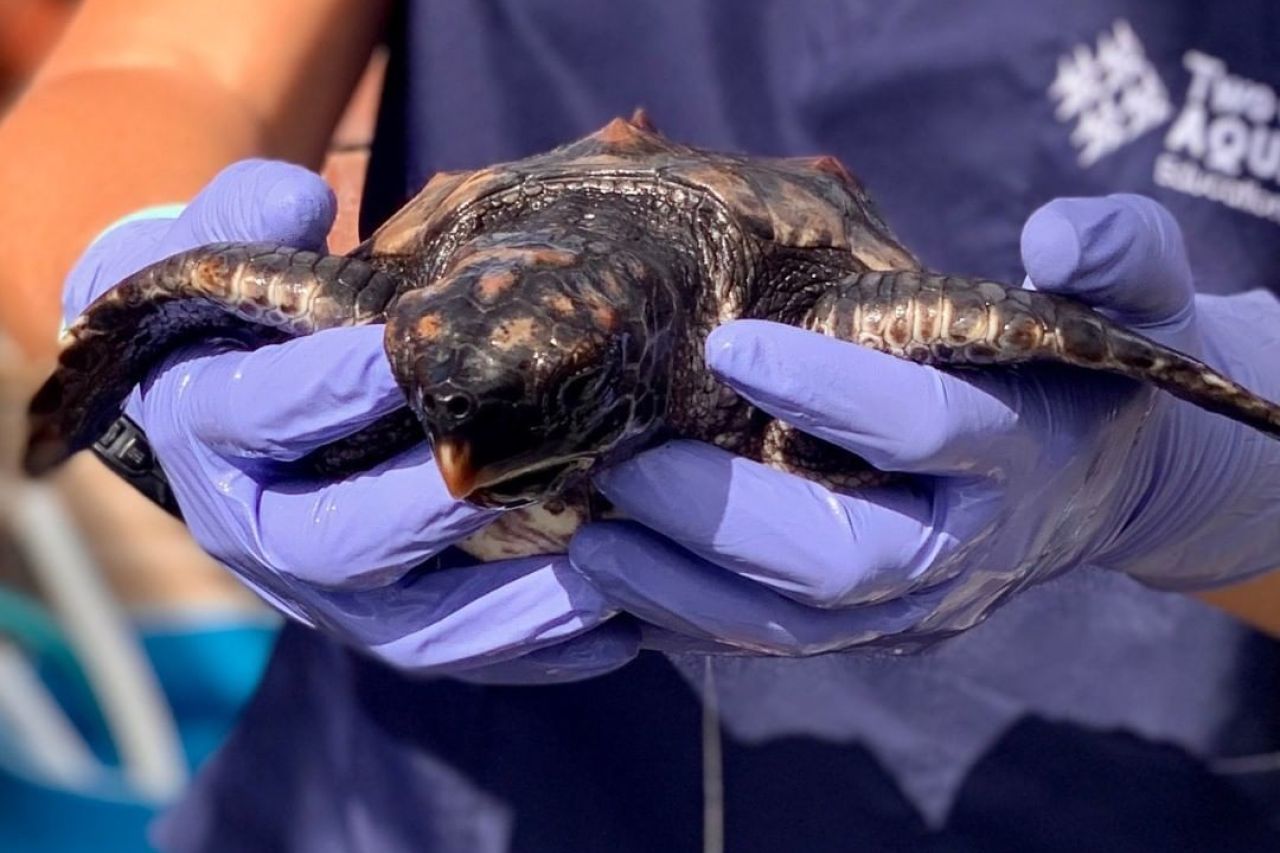 Due to uncertainty around travel, and some odd weather, we are keeping the rescued hatchlings for a little bit longer this year. They will be celebrating Christmas and New Year with us at the Aquarium, but we are very excited about a possible January release date for the hatchlings, green turtles Olaf and Luis, and Annie (the loggerhead with bubble butt) too!
The incredible work of the Two Oceans Aquarium Foundation is only possible thanks to the amazing contributions of people just like you. If you'd like to support the rehabilitation of the turtles mentioned above, and the countless others that will be rescued in future, you can support these efforts here.