When Tinus Beukes was appointed the new General Curator of the Two Oceans Aquarium in March 2020, little did he know he'd be taking the reins just as we were about to enter lockdown. But, with years of managerial and hands-on aquarist experience at the Two Oceans Aquarium and uShaka Seaworld, our new General Curator and his team were ready! Meet Tinus, as he shares his unique Aquarium story with us.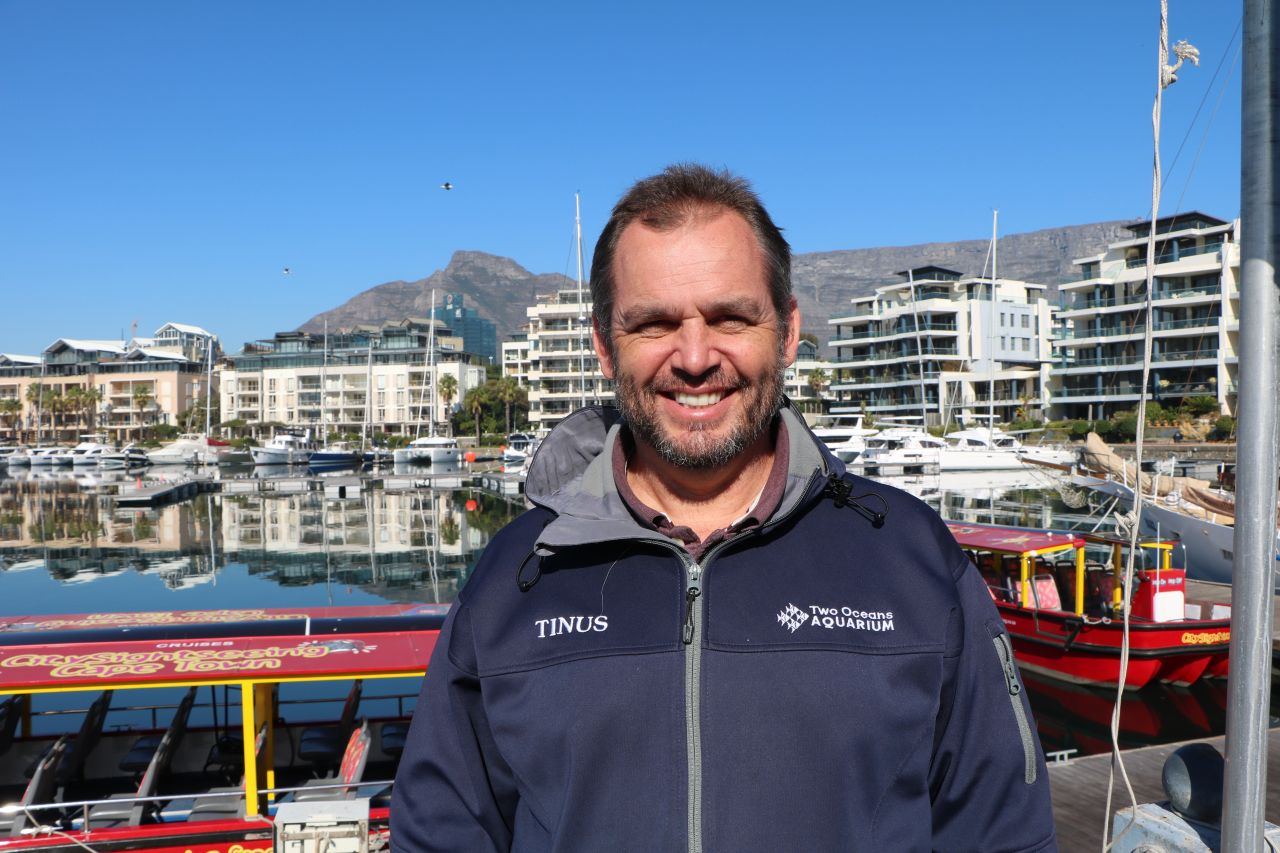 What is your back story and how did you end up at the Two Oceans Aquarium?
When I was at school I never knew what I was going to do one day in life and it worried me considerably. Some of my classmates in Grade 10 already knew what they were going to be doing. I didn't have a passion that I was drawn to, but growing up in Duivenoks, I was always close to the sea. When I matriculated, I took 'funny' subjects because I studied what I liked – geography, history, German, - I didn't particularly enjoy maths… After school, we still had conscription in this country so I had to go somewhere for a year. I went to the navy and ended up on a boat in Simonstown. We went sailing quite a bit although I was seasick for the whole year!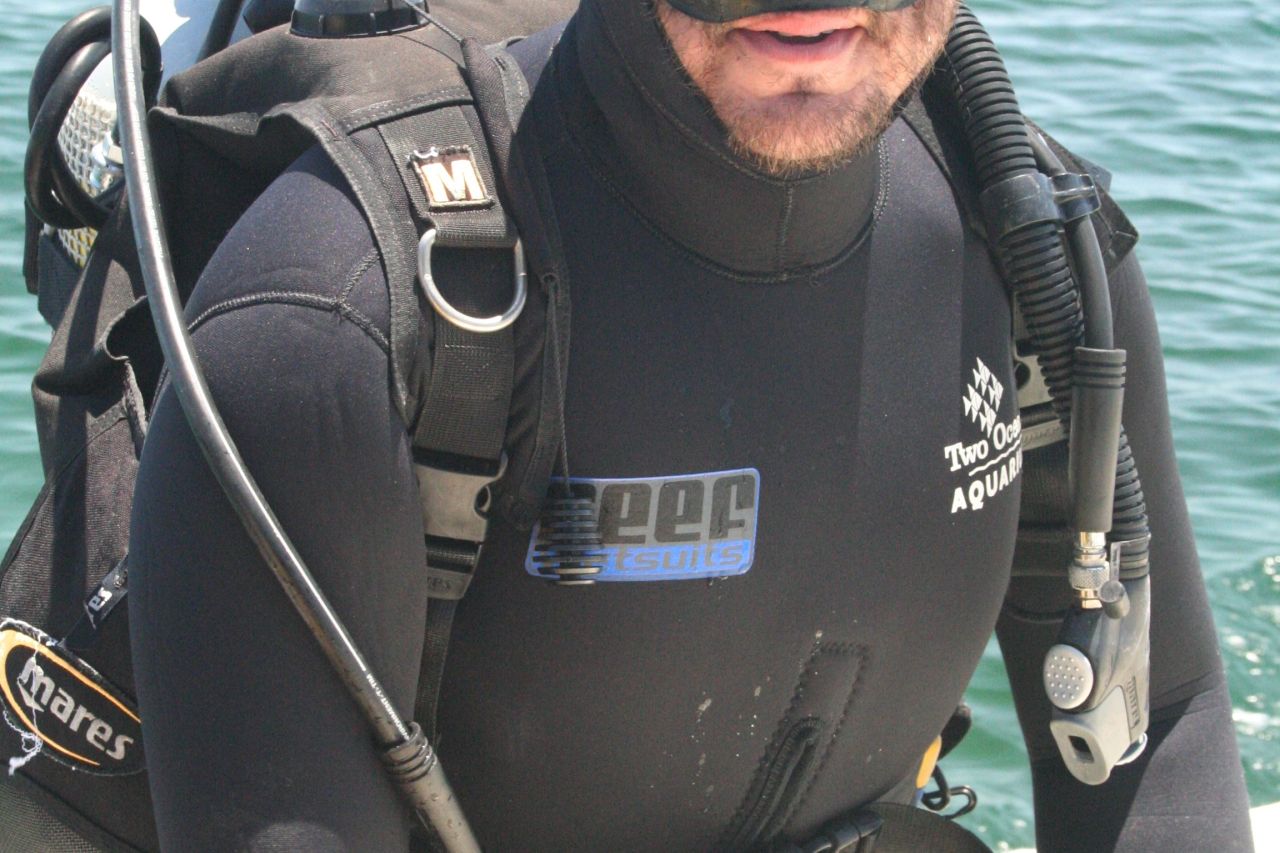 We only did a year of conscription and were released days before university started so I took a gap year and stayed in Duivenoks for that time. I still had no idea of what I wanted to do – I was dating a girl at university so thought I'd better go too. What to study? I didn't like maths so I wasn't going to do engineering, I don't like the sight of my own blood so it wasn't medicine … the two options were then accounting (which I hadn't taken at school as I didn't like the teacher) and law. So off I went to do law – before I could blink pre-grad was over and we started in our final year LLB, doing articles for the first time. I hated it … so I dropped out after four and a half years. I never took the bar exam.
I then applied at Stellenbosch University to study journalism and passed the pre-entry exam, but there was a seven-month gap until the academic year started so I volunteered at the Aquarium. Just before the seven months were up, Pat (Dr Pat Garratt was the Curator at the time) asked me one day "Would you like to have a job here?" and I said, "Yes, of course" to which he replied, "Well, in that case, I can offer you a position as an aquarist". I was happy as a pig in muck!
Interesting enough, while I was in the navy, we went to Durban and I went to see the old aquarium there. While I was there I was absolutely transfixed and I thought to myself that this must be the best job in the world. At that stage, in 1990, the Two Oceans Aquarium didn't exist. Also, the aquarium world in this country is very small so I thought I'd never have a chance. Ironically in 2003/2004 I was left in charge of shutting the old Durban aquarium down so that it could move across to the new uShaka Marine World – I was the last Operations Curator of the old Seaworld.
So I started my aquarium career with no animal experience whatsoever and no biological sciences qualifications. But, as a child, I had spent many, many hours staring into rock pools, and just by looking at nature, I had actually learned a lot.
I often think about how lucky I am when sitting in the traffic on the N1 – I see people my age in suits and ties. If they are lucky they might have a window looking out on to the Mountain. At 10h00 when they are on their second cup of coffee, we're on our way to Robben Island to go and dive. That's my life, that's what I do, what I get paid to do. It is literally a hop, skip and jump from here, and once we're underwater we get to see a world which no-one else gets to see – unbelievable!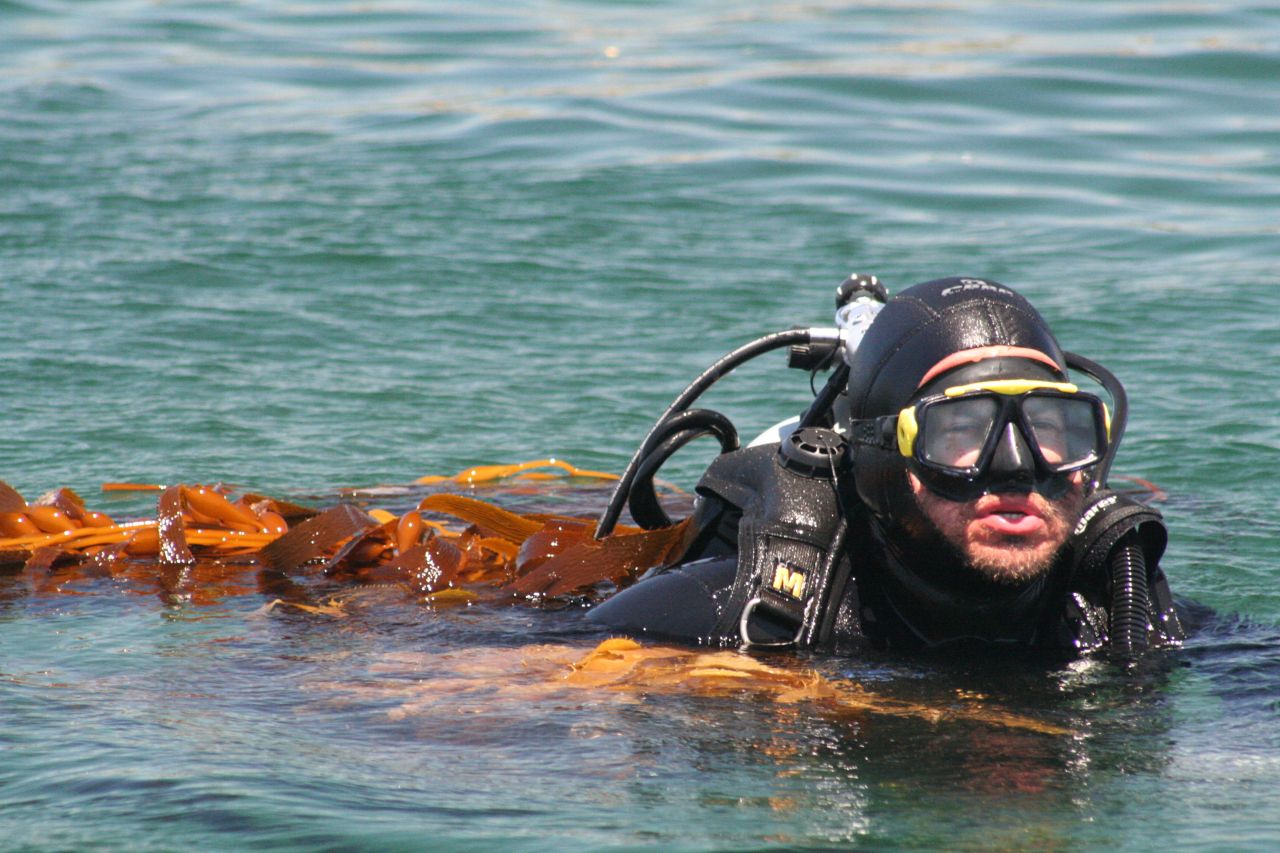 What made you want to work at the Aquarium with sea life?
A fascination for the sea – which I have always had. I'm actually fascinated by fish. Why I don't know! It's like asking a botanist why he is interested in plants. Some people are interested in everything to the same degree – I'm not. I have no interest in knowing what plants are – but go underwater and show me the drabbest little goby and I want to know its scientific name, what it eats, where it lives and what it does in nature.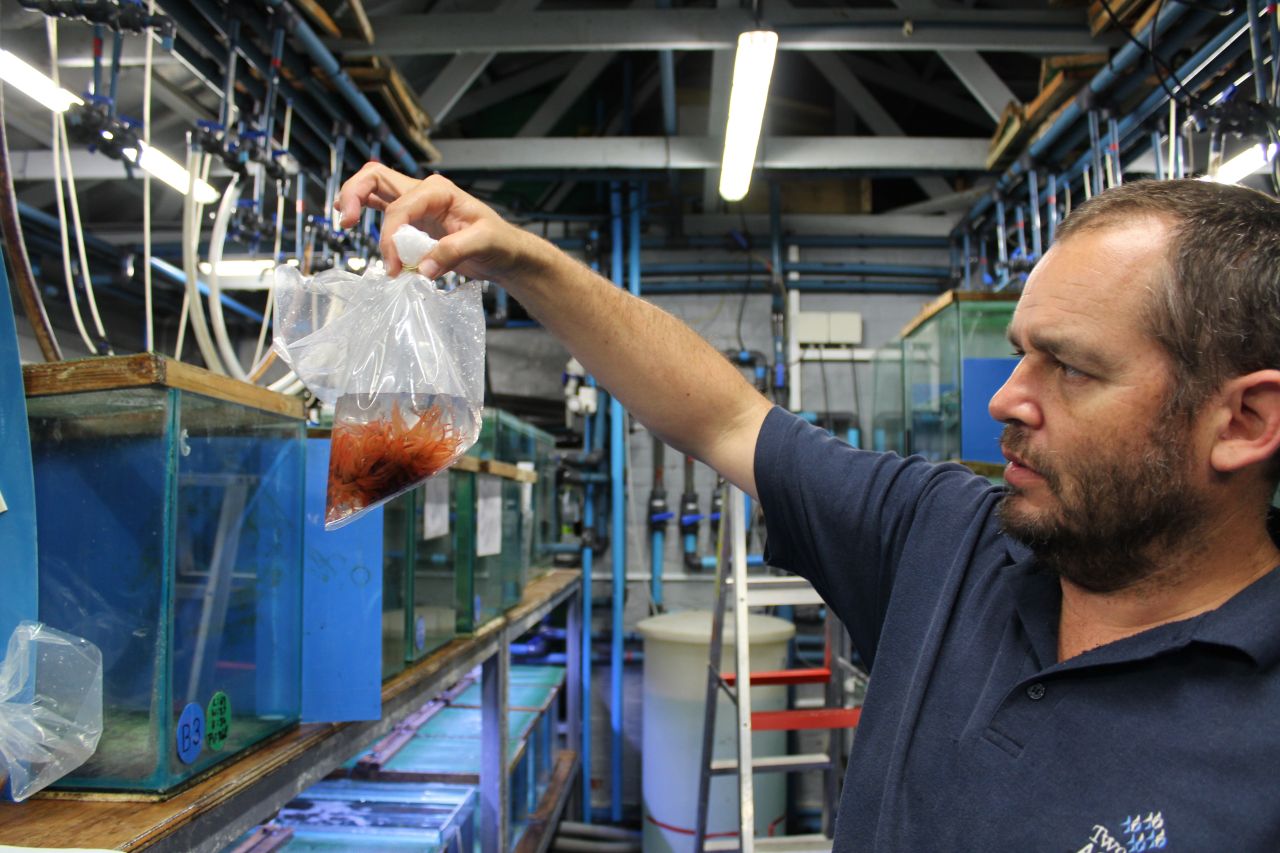 What is the key role of an aquarium in today's world?
I think this role has shifted quite a bit – public perception and public expectation has been that aquariums are agents for change and actually drive change. People often phone the Aquarium to find out our viewpoint or get our advice – they are often outraged by something they've seen in the sea such as people catching sharks, people slaughtering things, poaching and we point them in the right direction. What is exciting now and where we are heading to is being more than just agents for change, but also agents for information. Over the last twenty years, with the advent of the Internet, the individual has been empowered so much more. Never in the history of the world has the individual been so empowered and that is extremely powerful and gives me hope. So instead of the individual seeing something, reporting it to the Aquarium and standing back to see what happens, the individual gets the information and is empowered to do something.
In the situation we've been in this year with Covid-19, we have seen how powerful a single individual really is because collectively we all shut down (even though we weren't happy about it). I used to sit looking over the city at night, thinking I am just a small cog in this machine – how do I stop pollution, how do I stop cars driving, how do we change this… but within two days – no flights, no cars etc. Is it really that idealistic to think large-scale change is impossible? Look now how light the traffic is, even under Level One. A whole lot of people have been forced to think differently about the way they work – can I work remotely from home; can I have meetings on Zoom instead?
We are now trusting individuals more to be the agents of change themselves. To stay engaged with the things they don't like and make sure that change happens. I like the concept that as individuals we get disturbed and stay disturbed – our message really is to be the change you want to see in the world.
The Aquarium remains an agent of change, but has dual function now of getting people informed. Governments and politicians are not going to change the world – we will as individuals – look at the Black Lives Movement, it's Greta Thunberg on climate change. While there is criticism, it is undeniable that that individual is changing the world because she cares enough and there is nothing stopping any of us from stepping into her shoes.
In your opinion what are the criteria for an effective exhibit in an aquarium?
It is actually not an easy question to answer!
One of the key considerations is that, if one removes the main component of an exhibit, it must still be pleasing to look at. The exhibit as a whole must represent nature to a greater or lesser degree – there must be something overall to appreciate and not just a single animal or plant. Light plays a massive role in effective exhibits because we are visual creatures. An effective exhibit needs to satisfy our own needs in terms of aesthetics, but obviously must also satisfy the animals' needs. I like community exhibits – two or three elements together is always more interesting than just one single element or animal. It is however subjective and sometimes a single animal e.g., black domino fish in an exhibit with a yellow background is so striking that it leaves a memorable impression on our visitors. Also, an exhibit can be absolutely stunning in its own right, but if there isn't signage to explain to people what they seeing and giving them information, then the exhibit loses its impact and its objective.
Every single exhibit in this aquarium is someone's favourite – I am always surprised by my brother's kids as their favourite is the plastic jellyfish in the Turtle Exhibit. They are fascinated by this – the fact that a plastic bag in water looks so much like a jellyfish. They completely understand that a turtle will see a plastic bag as food because even they can barely see the difference.
At the end of the day, an effective exhibit must make people care as opposed to just entertaining them.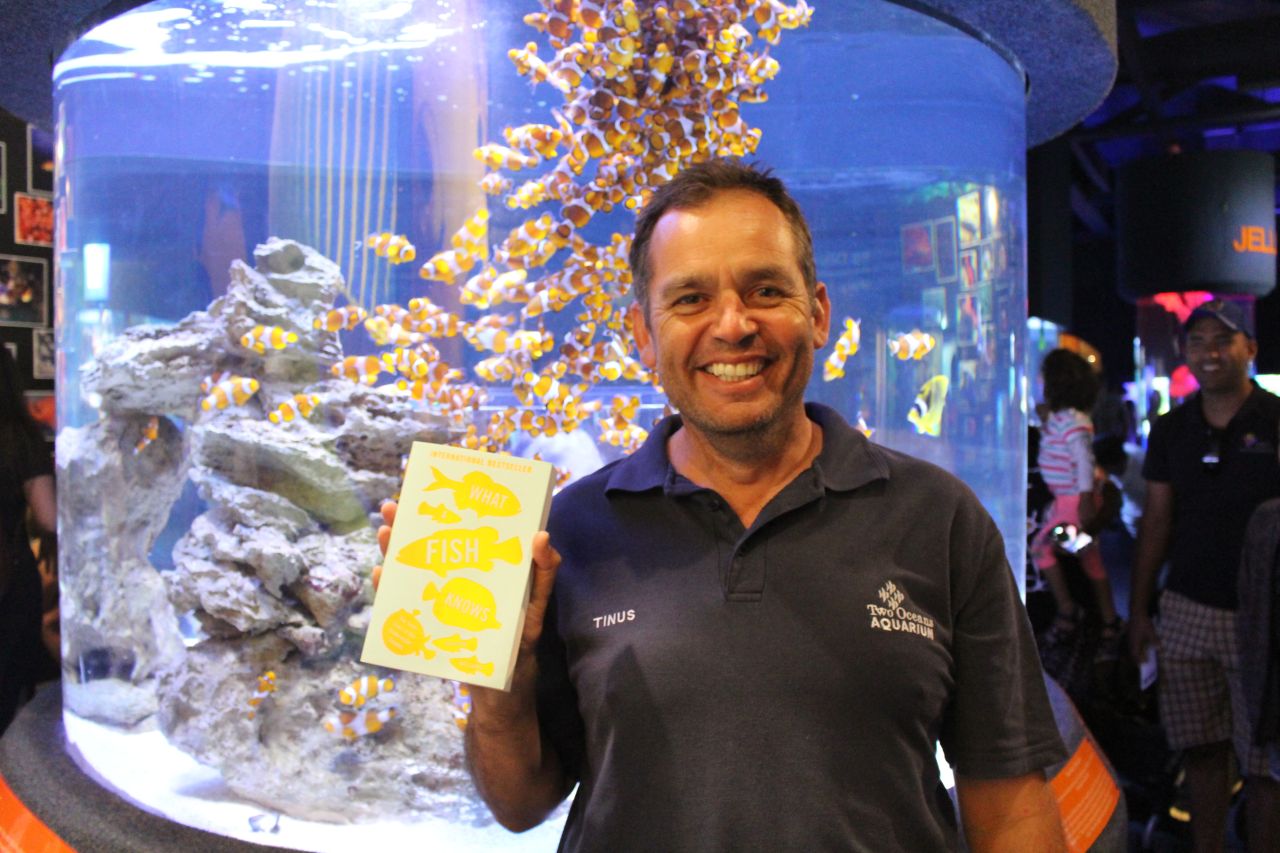 What vision do you have for Curatorial?
For every individual to reach their potential. I was talking recently to someone about legacy. It is not about how good I am at my job - it is about how I lead people to be good at what they do.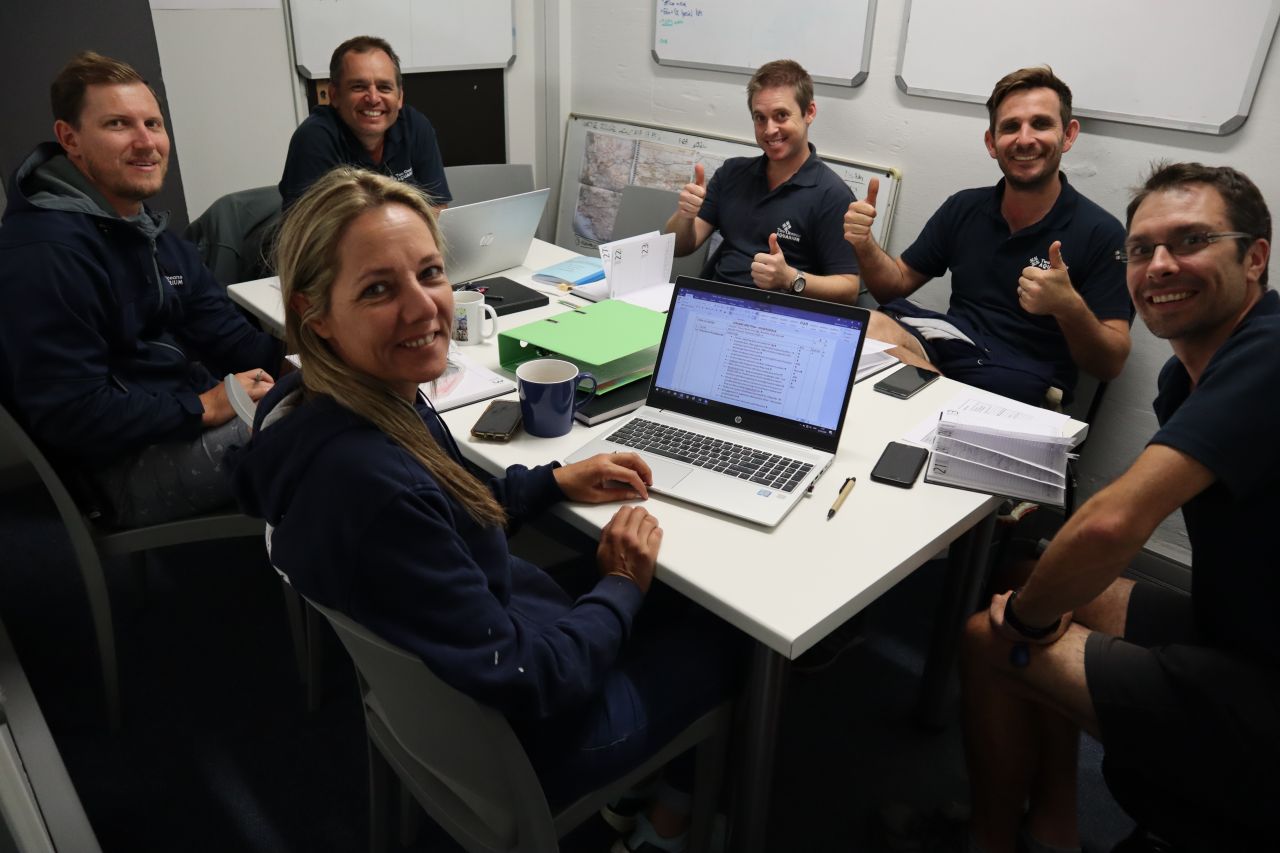 What was it like to take over during lockdown?
Extremely easy. All facilities which keep animals have to have an emergency plan and so we just applied this plan. On the Monday, we decided as a senior management team to close the Aquarium to the public on the Wednesday. On Wednesday I sat down with the Curatorial and Technical teams and we worked out, that from Thursday, we needed two teams, working three days on and three days off, and from there the transition was easy. The hardest part was not seeing the other team and, after about a month, we lost track of the days – every day felt like weekend. Thanks to our husbandry skills and knowledge we didn't compromise on animal welfare at any point in time and we had a lot more time to watch the animals. Many people wanted to know if we noticed any behavioural changes in the animals given that there were no visitors – there were no changes except in the kelp forest. We removed the kelp to keep maintenance of the exhibit to a minimum, but the fish did not enjoy this. Throughout the whole period, the Aquarium was ready to open again to the public on very short notice – this says a lot for our staff and for our systems. Fortunately, we had no major hiccups or dramas.
On a personal level, lockdown was pretty amazing as we had essential permits so we got to see what Cape Town looks like without activity. There were no contrails.
I live right in the flight path – I got to hear what it was like with no aircraft, no trains (I live close to the station as well), no traffic. This blew my mind – I drove one night for about 54km without seeing another car on the road. To experience the quiet, to watch nature take over – I was startled at how quickly it happened.
Favourite sea animal?
All of them!
Favourite fish?
All of them!
If you had asked me this question at the beginning of my career, when we had the temporary exhibits, "Fangs" and "The Living Dead", we worked with so many fascinating animals like scorpions, snakes, iguanas, electrical eels, poison-arrow frogs… in those days I used to get obsessed with one particular animal, but eventually, I came back to being interested in all of them. An aquarist recently asked me which is my favourite fish and I replied "a mullet". They are the most common fish, but the way we handle them and how we relate to them dictates how we relate to all the animals. The vast majority of our animal collection is collected from the wild so we are custodians for these species as we are responsible for putting them into captive care. All these animals matter equally.
If you are not fascinated by an animal it is purely because of a lack of information – you don't know enough about it yet. The biological processes going on in any fish is unbelievable. It is all endlessly fascinating! And there is so much more to learn and know.
One evening I was here late with one of the aquarists. One of the sharks had swallowed air and had buoyancy issues so we were trying to help it. It had been a long day and we were tired. But I said to the aquarist "Just think, on a planet of seven billion people, there are only two people right now doing this – and that's us! I can guarantee that nowhere in the world, not in any other aquarium, are there two people right now working with a shark, trying to get the air out of it". So where we are – it is just a blessed lifestyle.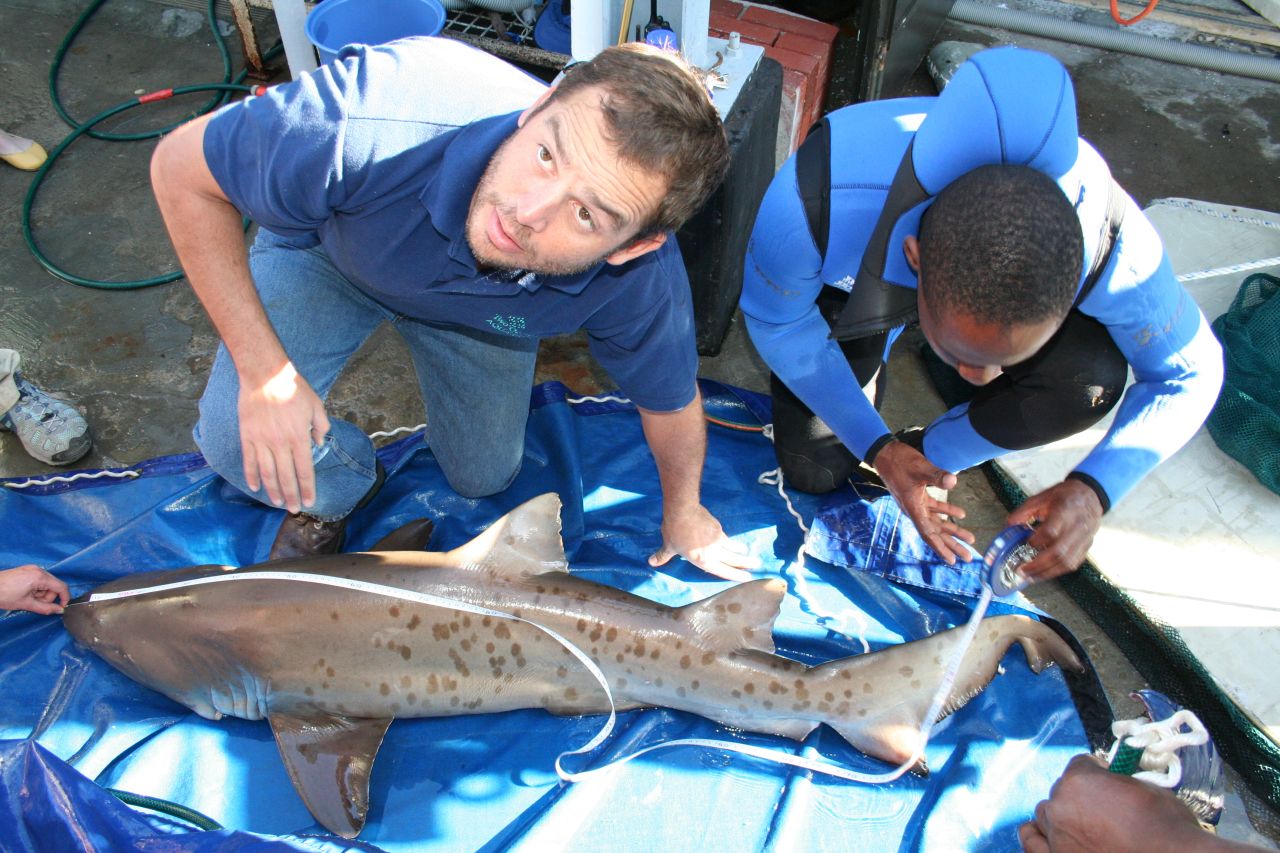 Most unique/memorable experience in your career?
There are too many to mention. There have been so many occasions when I knew, at the time of doing something, not to take it for granted – the field trips, collections and yet I did. But it is all a highlight, even the not-so-great stuff. Just being in this field is a highlight of its own, a reward in itself.
Thank you for your time Tinus, and good luck!