In celebration of Mandela Day 2022, the Two Oceans Aquarium team took to Red Cross Children's Hospital to bring much-needed joy and sunshine to the cold and rainy morning! "Mandela Day is a day of giving without expecting anything in return and giving to Red Cross Children's Hospital was an honour for us. All of us had the same intention of cheering up everyone, especially the kids," said Marketing Coordinator Phumza Jongihlathi, who organised the day's activities.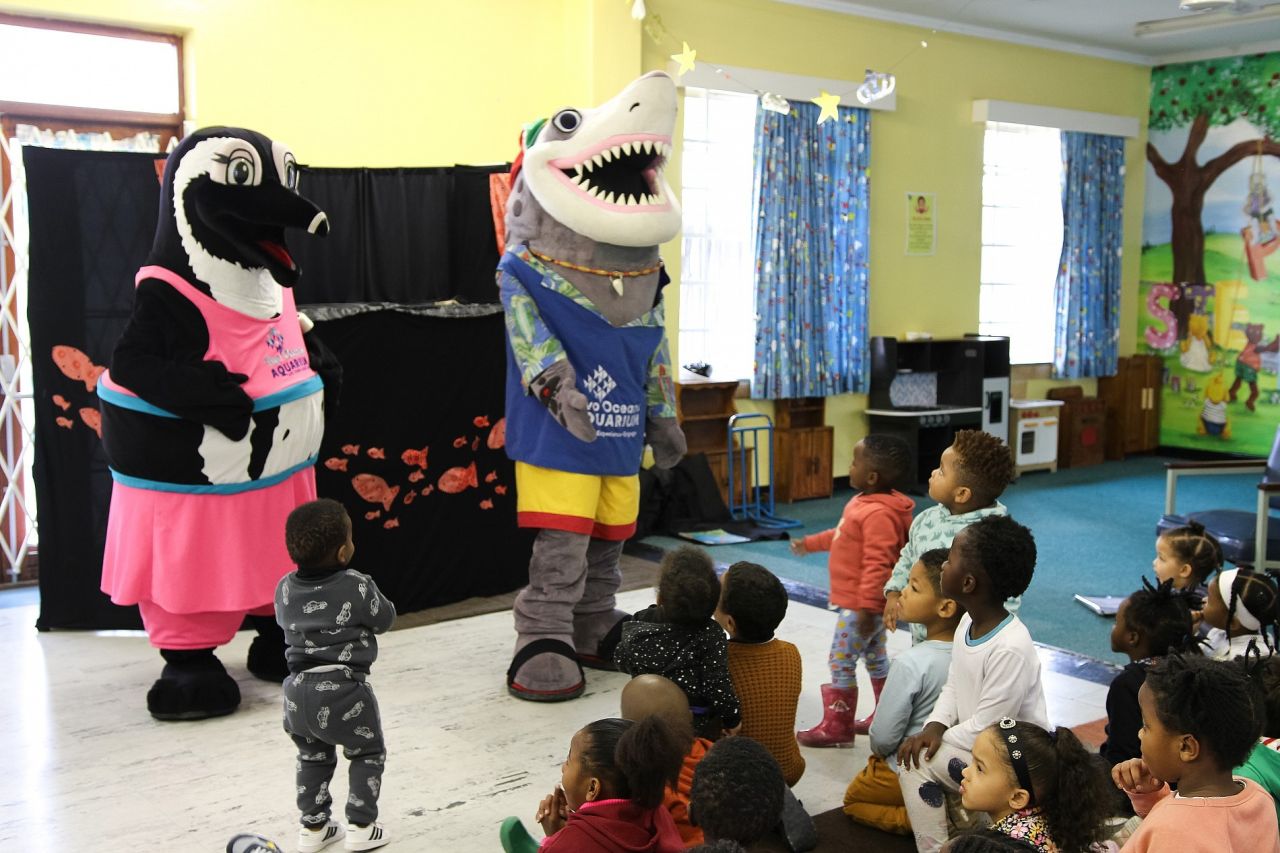 "The kids at the Red Cross onsite creche were so happy to see us and enjoyed the puppet show as well as seeing and touching our mascots. The public kids were also amazed by the sea animals from our outreach van and were very interested to find out more. It was also nice to see that the parents were also enjoying the puppet show and that we were able to take their minds off a bit from the reasons why they were there," said Phumza.
The Two Oceans Aquarium Foundation's ECD team brought their travelling educational puppet show to the Hospital - which was a definite hit! The kids were overwhelmed with laughter and kept in high spirits, while at the same time learning about simple ways to preserve our oceans and save lives. Puppetmaster and voice actor Jerome really knows how to leave a crowd of youngsters wanting more!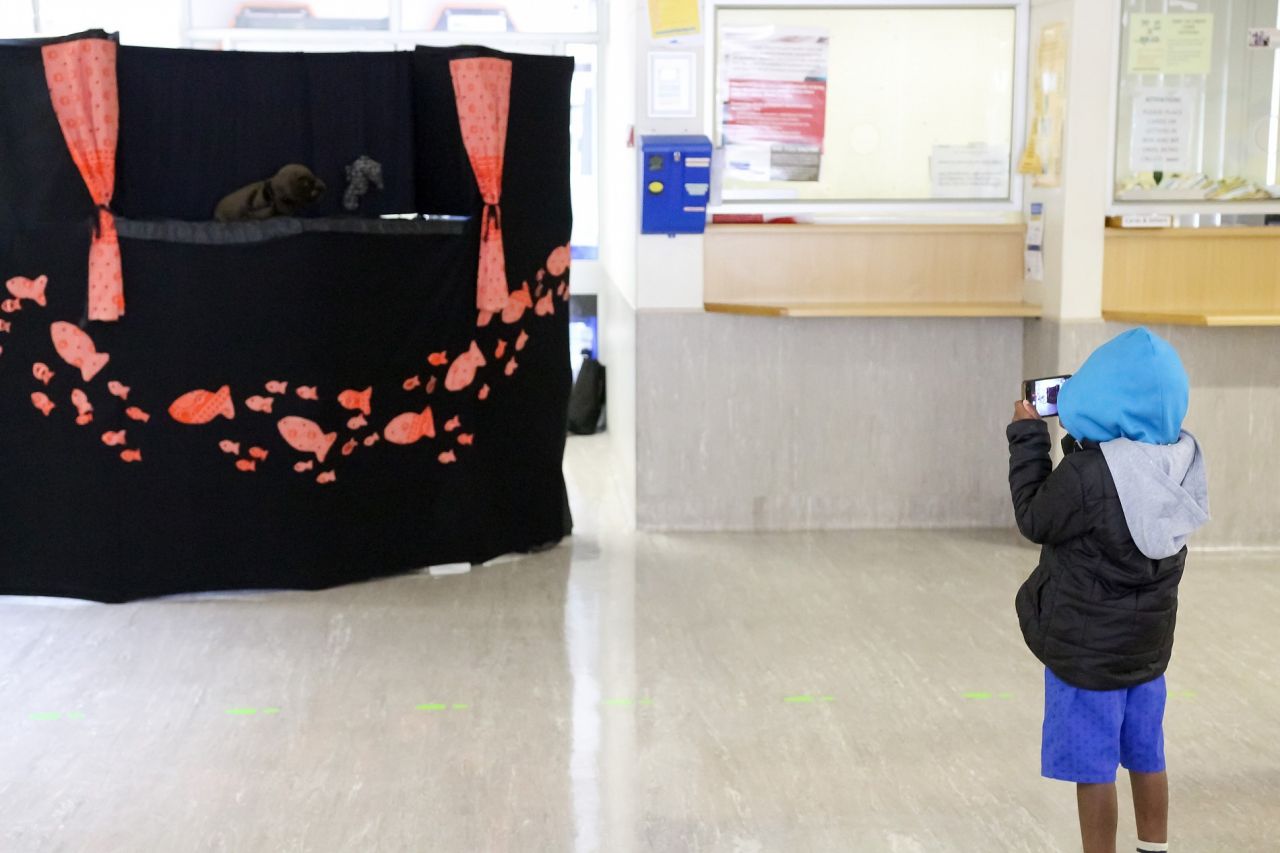 "We also had a surprise for 50 of the Red Cross staff members, A big thank you to the Two Oceans Aquarium staff members and the Two Oceans Aquarium Trust for donating complimentary tickets for the Red Cross staff members. The V&A Waterfront was also touched by this gesture and contributed Makers Landing food vouchers for the Red Cross Staff members so that they don't have to worry about food when they come for their Aquarium and Waterfront experience, thank you so much to the V&A Waterfront."
Our Oceans in Motion outreach programme and its mobile aquarium provided the Red Cross Children's Hospital visitors with an up-close experience of the Aquarium's marine life - sea stars, urchins seaweed and more. If you're a teacher planning your school calendar and you love the sound of our outreach programme, you can contact our team directly at schools@aquariumfoundation.org.za or visit the page here to have Oceans in Motion visit your school.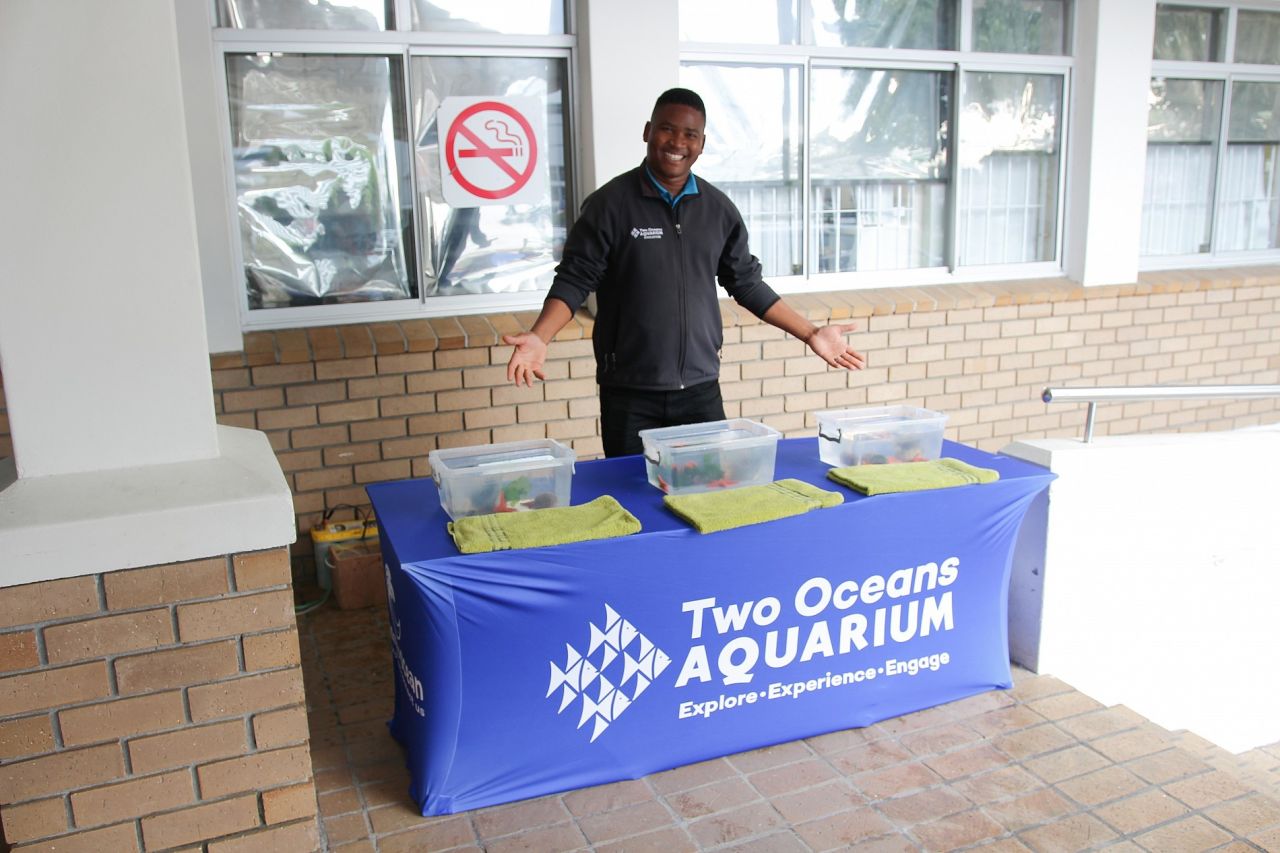 "This was a team effort, and everyone contributed to make this event go smoothly. Thank you to The Two Oceans Aquarium, The V&A Waterfront, and the Red Cross Children's Hospital. Like tata Madiba would say" It always seems impossible until its done"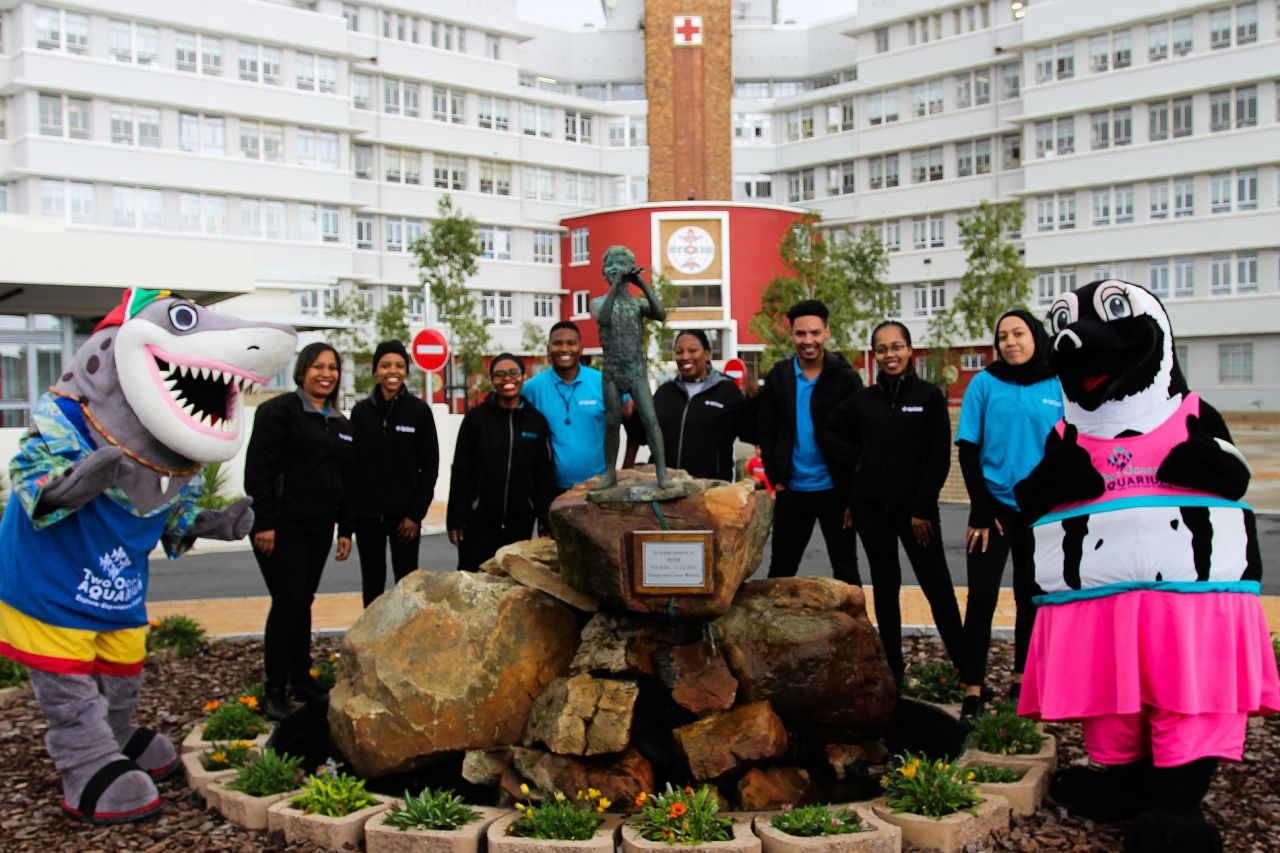 Overall, it was a wonderful experience to spend time with the children and staff of the Red Cross Children's Hospital! Mandela Day might be over, but you can still help this wonderful paediatric hospital by supporting The Children's Hospital Trust.