Crew memberships are not currently available - but there are many other cool courses and educational opportunities for all ages!
The Two Oceans Aquarium Foundation is all about ocean literacy - and there's no better way to achieve a lifetime of learning than by joining their "Crew". For just R100 per month, you will receive access to educational resources, from Q&As with animal experts, to ocean-themed puppet shows for kids - more on all that below - plus, you get the bragging rights of knowing that you're supporting the Foundation's educational outreach and animal rehabilitation efforts at the Aquarium!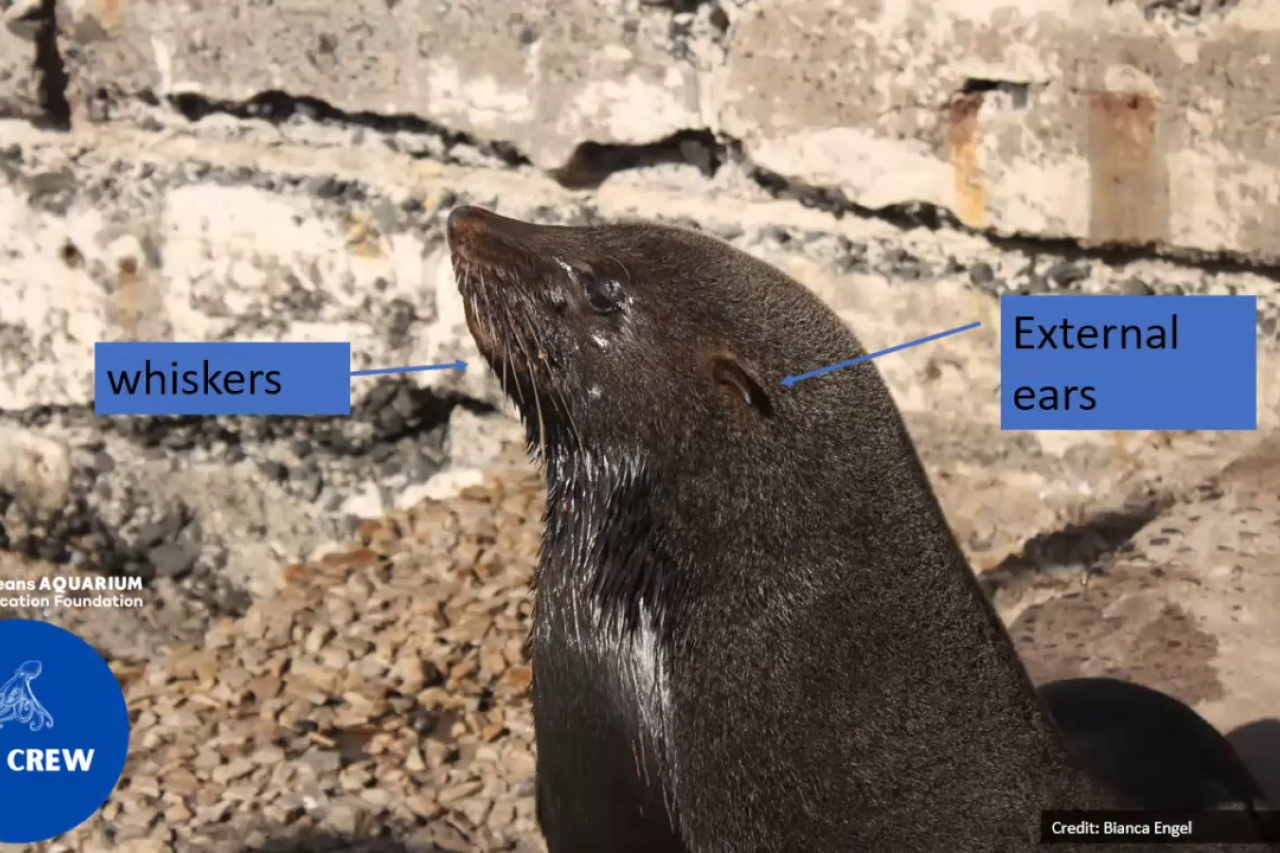 This month, Crew is all about seals; what are they, where are they from, how are they protected? With different Crew packages designed for different age groups, there's something for everyone.
Cool Crew - For kids aged 8 to 12
Get to know the ocean with awesome online content! A special mini-documentary episode, an online lesson, a Q&A with an expert and access to an online resource pack every month are just the tip of the learning iceberg.
Each month is built around a theme - for March it is all about Cape fur seals - here's a preview of this month's webisode:
Pro Crew - For older kids and adults
Weekly educational content for ages 14 and up (even adults). You know the basics, so let's add to that knowledge with cool weekly content that amplifies what the Cool Crew see, but for an older audience. Check out the preview of this month's seal lesson:
Mini Crew - For kids 3 to 7 (and their families)
The Mini Crew is designed by a team of qualified ECD teachers to inspire little ocean explorers. For R100 a month, Mini Crew memberships provide weekly "Spunky Sea Stories" episodes especially aimed at youngsters. Segments include "Storytime with Teacher Aisha", clay crafts, Fit Fishies games and exercises and much more - all with the goal of igniting ocean fascination and healthy living!