The Two Oceans Aquarium is open again! Visitors are already returning to their favourite underwater experiences, so we thought we'd share a few "favourites" that you may have missed during lockdown: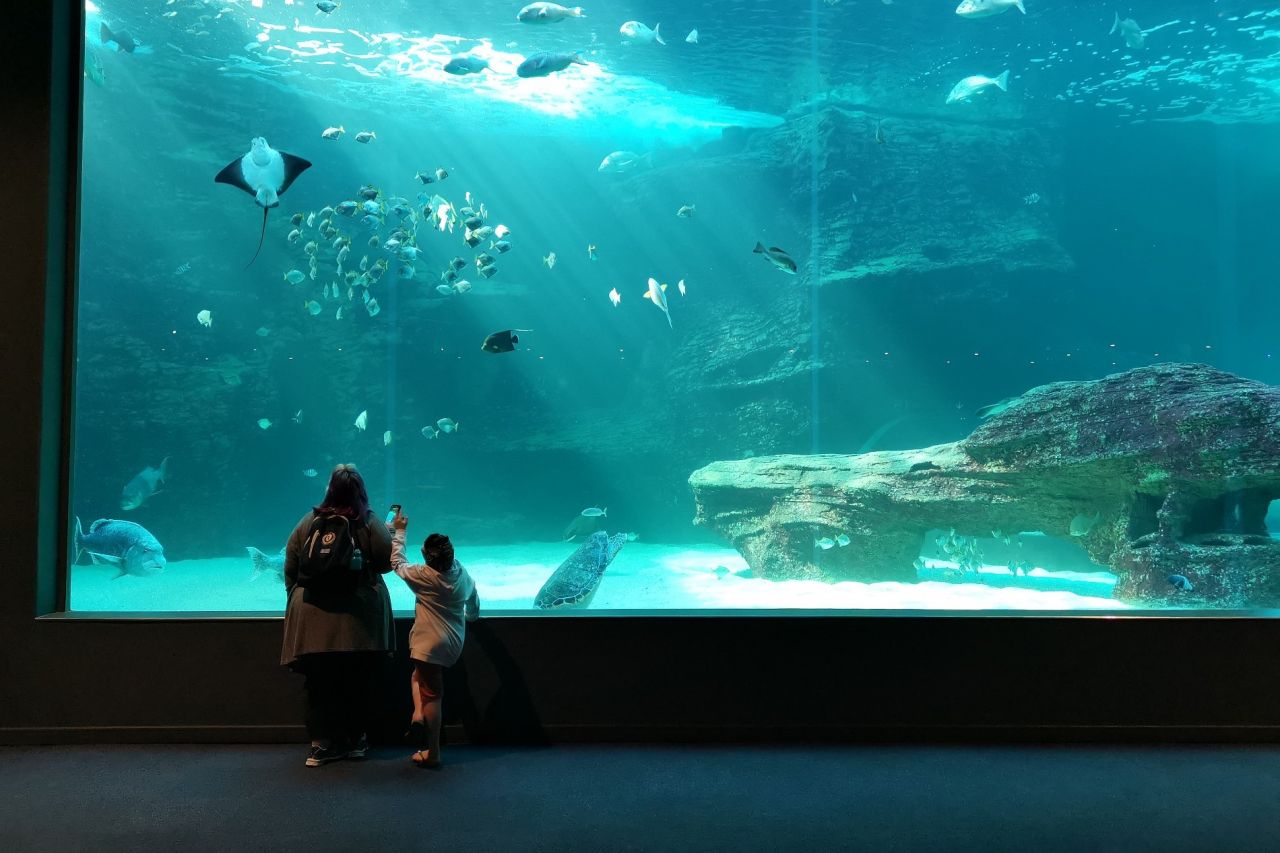 Fish, facts and fascination
The Aquarium's friendly guides have missed you and are eager to share their knowledge with our visitors! From examining little-known marine animals at the Microscope Exhibit, to learning unexpected new things about animals you thought you already knew well, there's always something new to discover.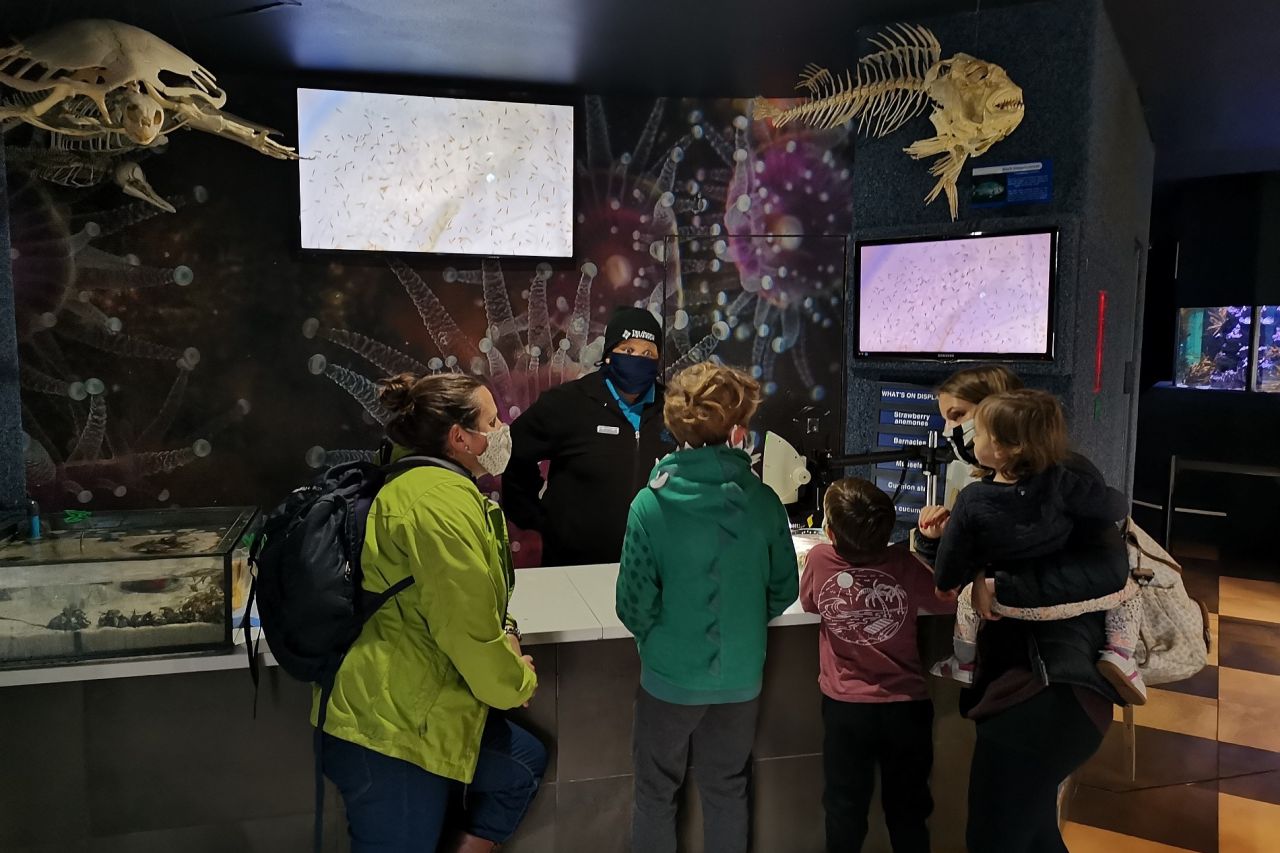 The big animals
Sharks, turtles, spider crabs and more - these animals are your favourites for a reason! Share the wonder of a passing ragged-tooth shark at the Save Our Seas Foundation Shark Exhibit, or learn about the fascinating rescue stories of the sea turtles, like Anette, that are currently recovering in the I&J Ocean Exhibit.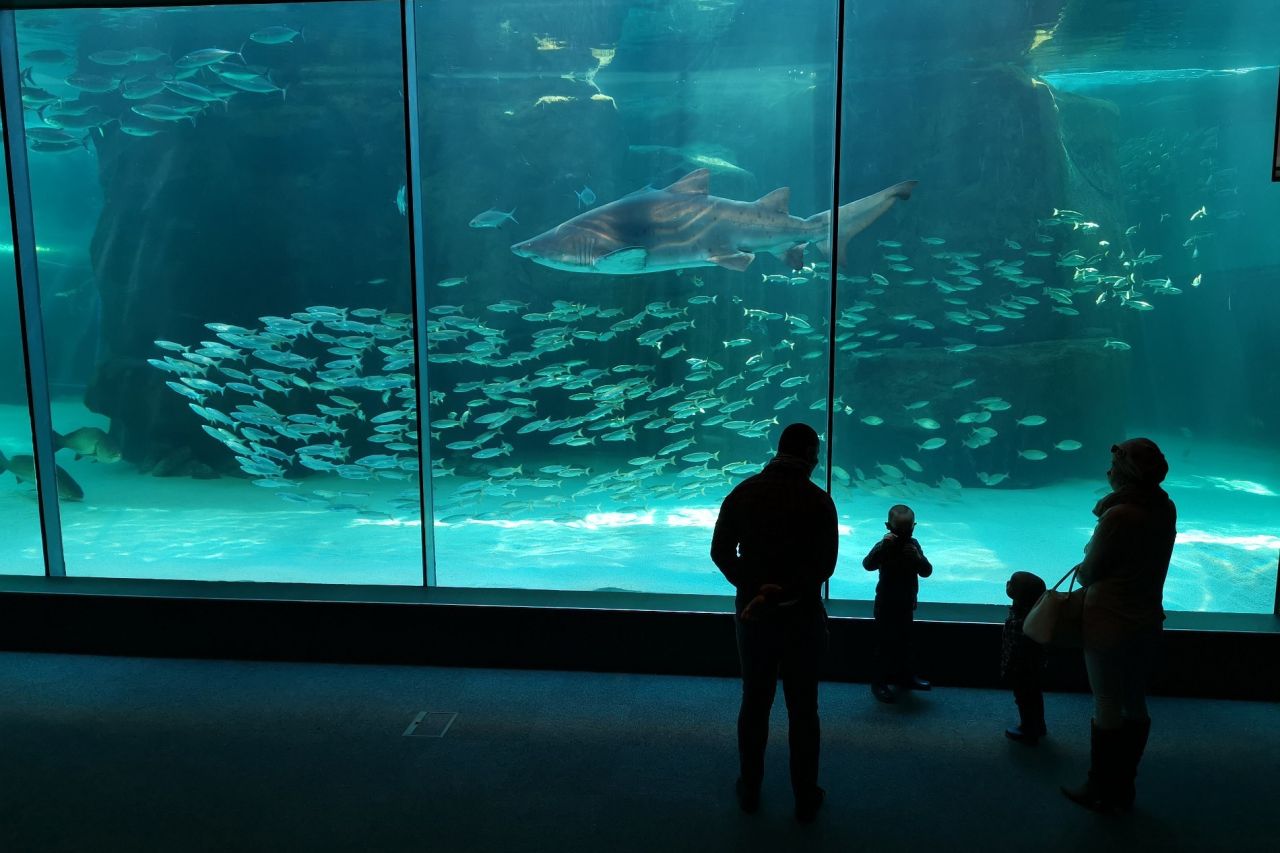 The little things
Lean in for a closer look - the fascinating intricacies of the ocean's smallest marvels await. Flexible morays, colourful corals, endangered seahorses and lots more - the Skretting Diversity Gallery has dozens of delicate, fascinating wonders and crafty predators for you to learn about.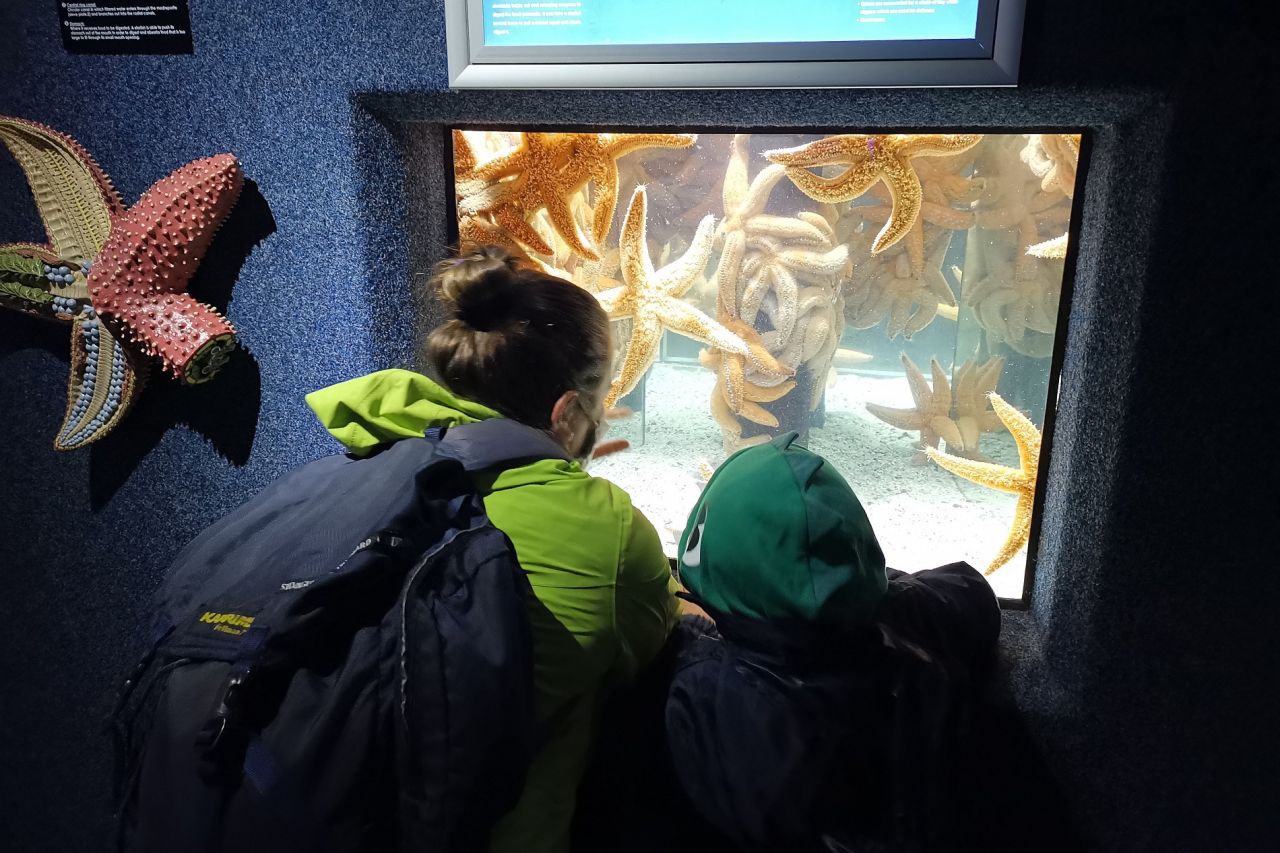 What are our divers doing?
Even though public feeding time presentations are on hold, to avoid crowding inside the Aquarium, our divers will still be hard at work inside all our largest exhibits. When you spot a diver on duty, take a minute to look closely at what they are doing - feeding the animals, unusual maintenance tasks and smiling at children on the other side of the glass is all in a day's work for them!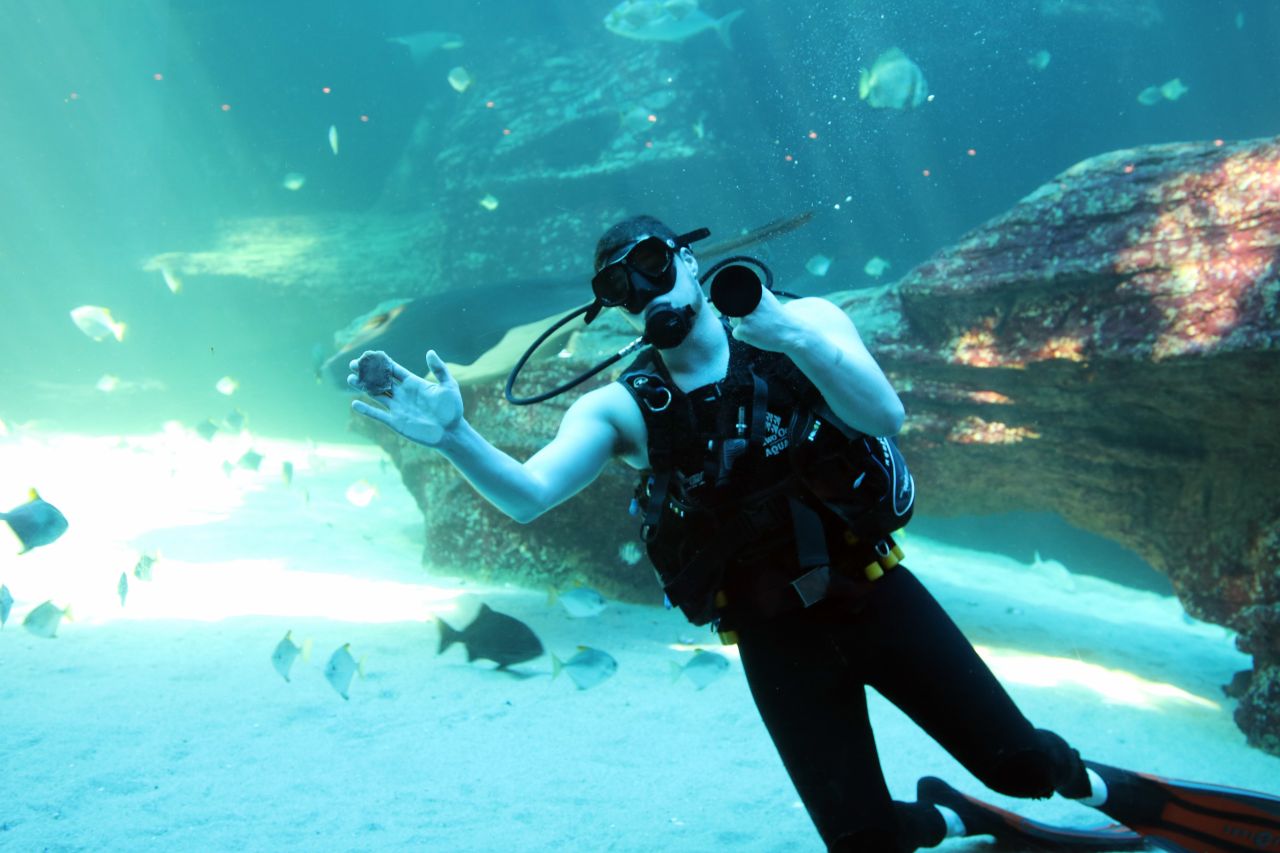 Puppet shows
With the I&J Children's Play Centre closed as a safety measure, we've moved the much-loved Puppet Stories educational puppet shows to our larger Auditorium. Children under ten will love to join our characters like Lily the Catshark and Peter the Penguin on their ocean adventures.
Puppet shows will take place daily at 10h00, 10h45, 12h00, 12h45, 14h30 and 15h15. The venue is limited to 22 children per session. Upcoming puppet shows will be announced in the Aquarium.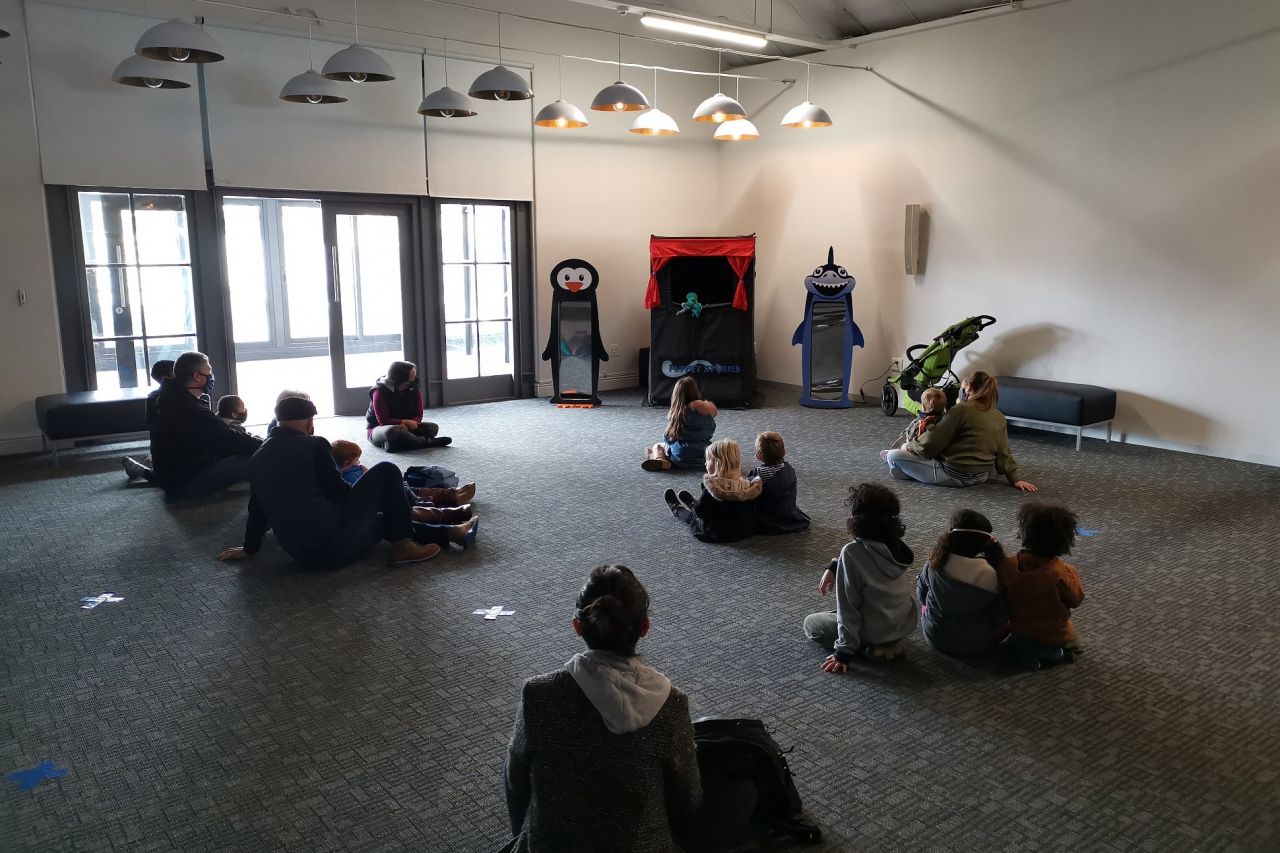 Penguins (duh!)
We know you were wondering, "Why haven't I seen penguins on this list!?" That's because we've saved the best for last! Our colony of African penguins are ready to welcome you back to their exhibit, and the crafty rockhoppers are ready to surprise you with their morning swims in the Kelp Forest Exhibit.