Feeding times: The return!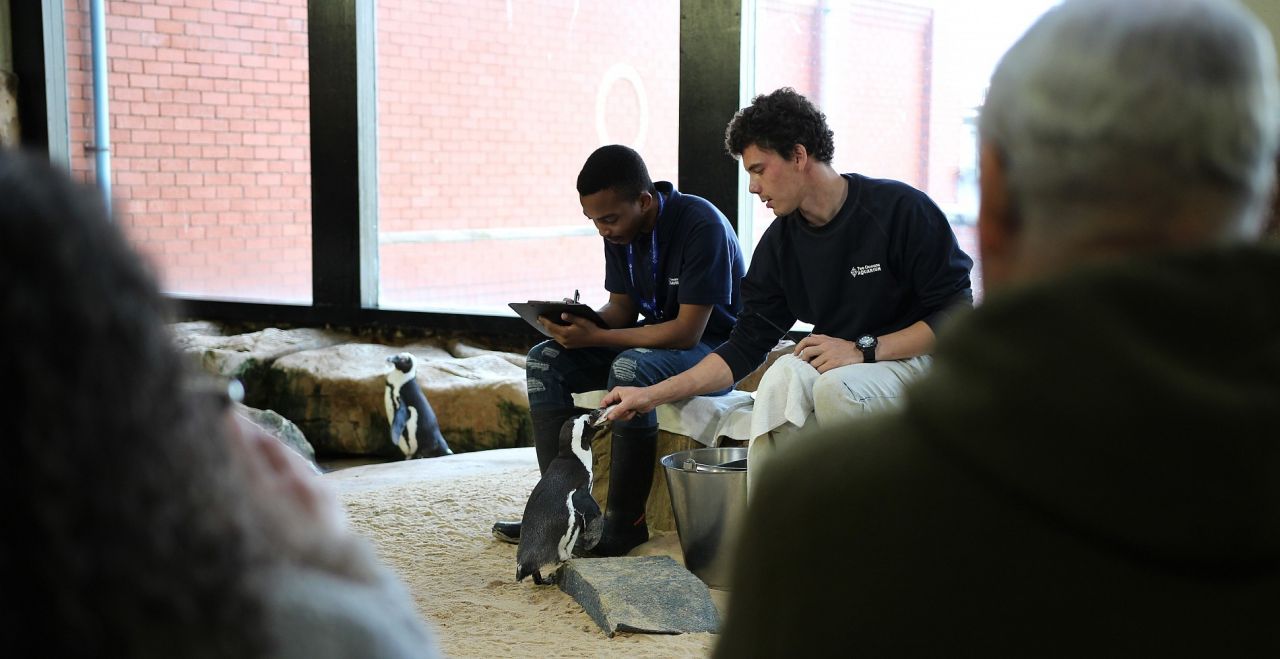 Have you ever been curious as to how, and what we feed our animals? Or have you ever just simply wanted to see sharks being fed? If you've answered yes to any of these questions, then we've got you covered! We are happy to report that our ever-popular feeding times are back - effective immediately!
The Save Our Seas Foundation Shark Exhibit is one of the most popular exhibits in the Aquarium. We feed the ragged-tooth sharks in this exhibit on Saturdays at 12h00. So, if you are visiting us on a Saturday, be sure to make your way to the exhibit to see these fascinating animals being fed.
The I&J Ocean Exhibit houses rays, musselcrackers, grunter, moonies, and many more species. With its huge, beautiful, single-panel viewing window, the feeds in this exhibit are truly spectacular to see. Catch the I&J Ocean Exhibit feeds at 12h00 on Mondays, Wednesdays, and Fridays.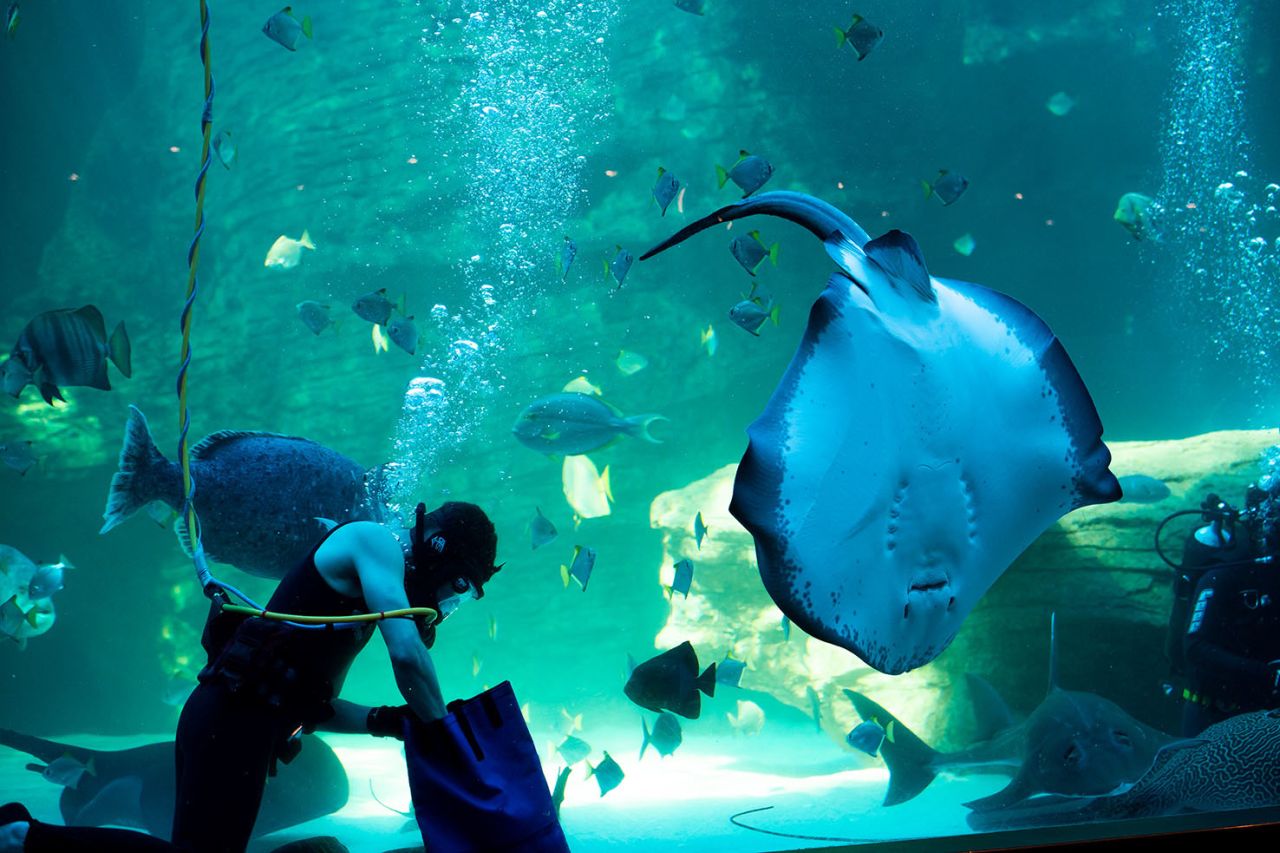 The Kelp Forest Exhibit is home to a myriad of fish - many of them endemic species, that dart through and take cover among the giant swaying kelp. The Kelp Forest Exhibit feeds take place on Tuesdays, Thursdays, and Sundays, at 12h00.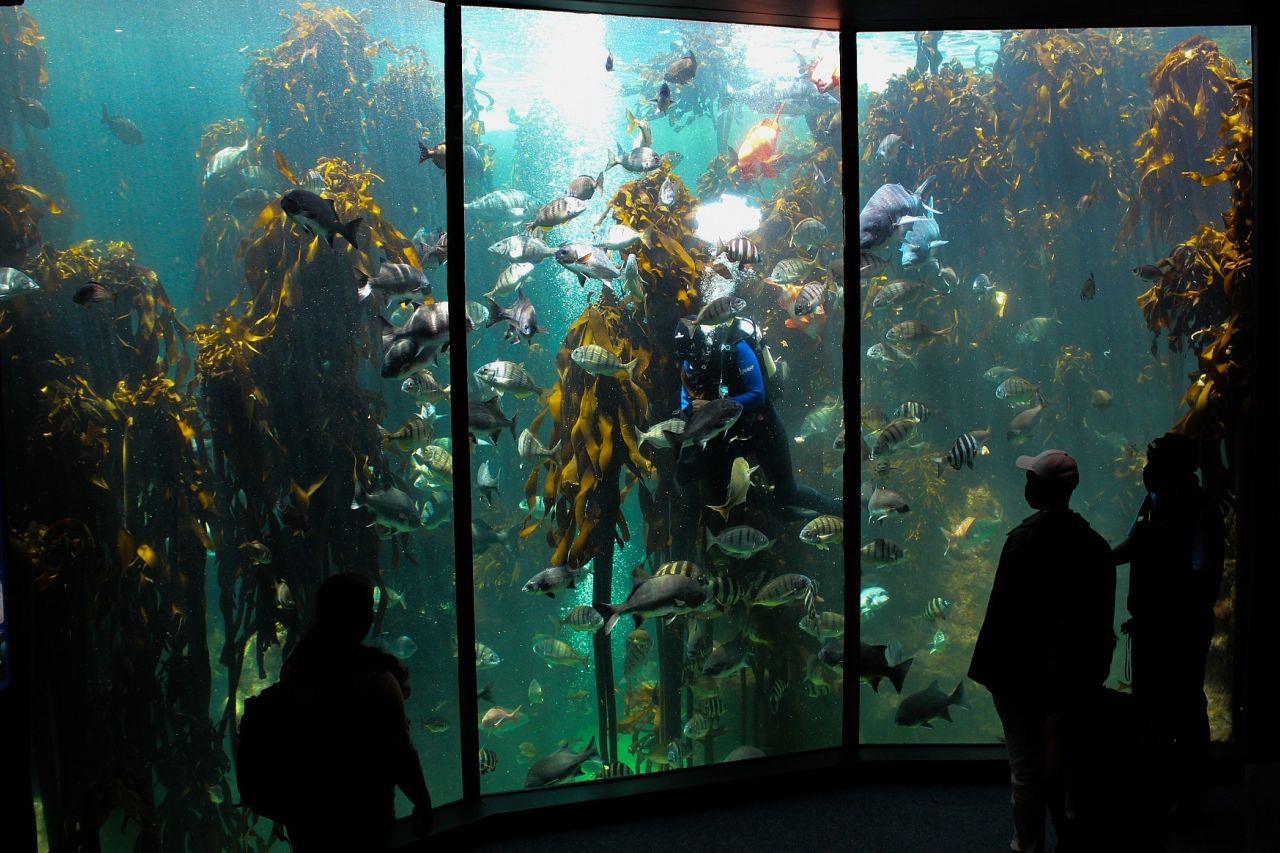 In the Penguin Exhibit you will find African penguins, as well as a colony of rockhopper penguins. The penguin feeds are not to be missed and are deemed "one of the cutest things ever" by many of our visitors. So, ensure you're there, every day Monday to Sunday at 11h30 and 14h30.